Perfect portions for every appetite
We're dedicated to getting things right for you. You'll find our dishes come in choices to suit most appetites and diets, and that we're constantly striving to make good dishes even better.
We've created the below guide to give you an idea as to how large the servings are.
Find out what portion size is right for you…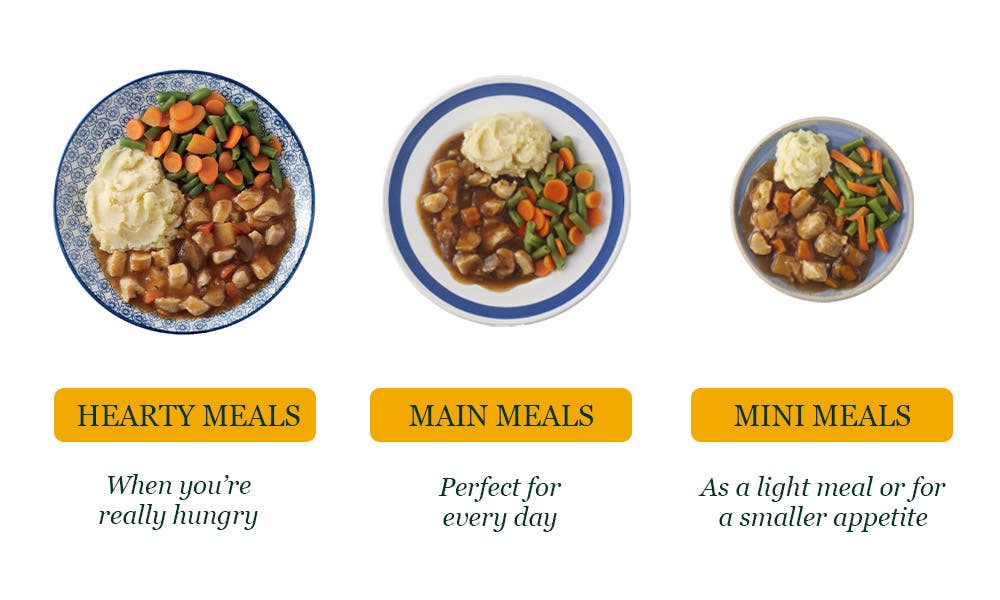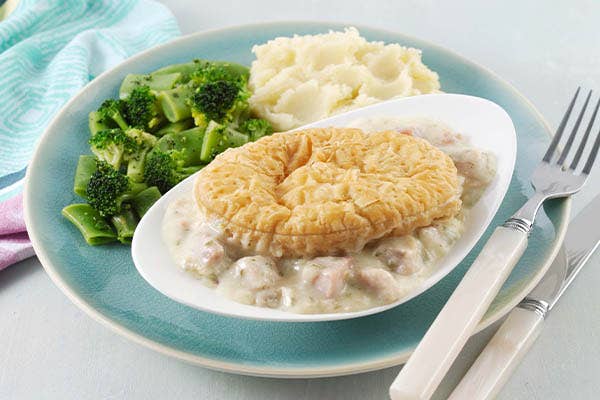 Hearty Meals
Bigger portions that are made to delight and guaranteed to satisfy.
Main Meals
Traditional, modern or something even more indulgent – we've got it covered.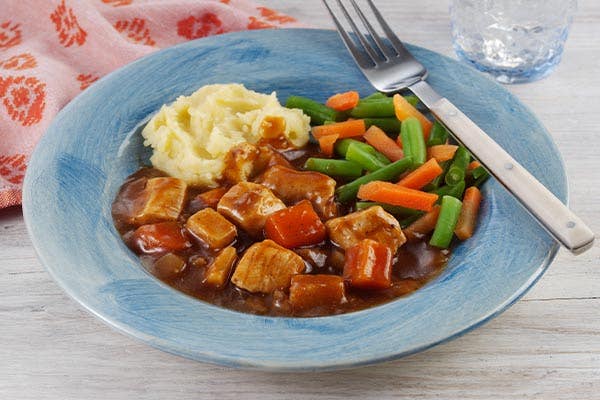 Mini Meals
Smaller sized dishes, perfect for a tasty lunch or smaller evening bite.
Mini Meals Extra
This award-winning range consists of small, manageable meals that make a perfect main meal for those with
smaller appetites.

The dishes contain 501-532 calories and at least 20g protein packed into one small serving.