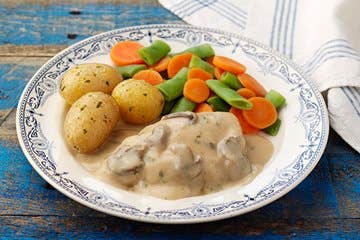 Are Frozen Ready Meals Value For Money?
Are Frozen Ready Meals Value For Money?
Added 680 days ago. 28 January 2022
To decide whether or not frozen ready meals are value for money, we should focus on the values and benefits behind the meals we choose, including its quality, cost and sustainability.
Our guide uncovers whether these factors make ready meals value for money.
The Value of Ready Meals Explained
Take the Hassle Out Of Cooking
The first and foremost benefit to buying a pre-made frozen ready meal is the convenience of not having to purchase and prepare your own ingredients – saving you time and money, meaning it can be one of the best value for money food options.
There is no need to have a fridge full of ingredients, or invest in particular herbs and cooking tools for particular tasks – unlike when preparing and cooking for yourself from scratch. There is also a lot less washing up involved, as each meal is packaged ready to pop straight into the oven or microwave to be warmed then plated up at your own convenience.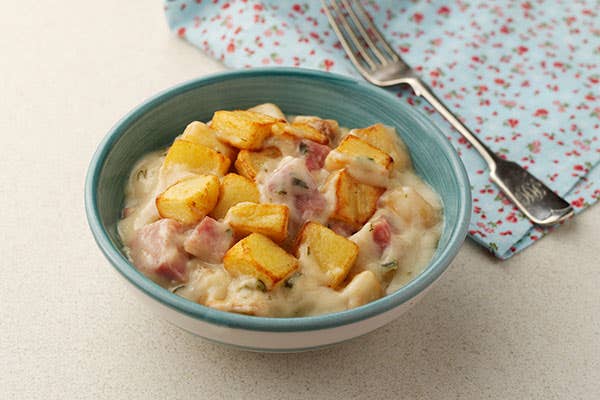 There is no need to plan ahead either, as you do not need to worry about thawing out Wiltshire Farm Foods frozen ready meals. No matter how many ingredients are used to create your frozen ready meal, the simplicity of heating a frozen ready meal in a microwave or oven really does take the hassle out of cooking.
Nutritious and Transparent
A packaged frozen ready meal by Wiltshire Farm Foods is also clearly labelled to communicate the full ingredients of the dish as well as the salt, sugar and fat contents. This allows you to understand the nutritional information of our frozen ready meals, which we are proud to say are cooked by our team of chefs in conjunction with our dietitian.
A frozen ready meal is a much easier way to control the amounts of salts, sugars or fats you are consuming and are a great way to avoid unhealthy takeaway options too, as our ready meals are a quick and convenient meal straight from the freezer.
Food labelling is also very important for various appetites and dietary preferences. If you have allergies or particular dietary needs, Wiltshire Farm Foods cater for a range of dietary requirements, making it safe for all of our customers to eat a delicious meal. Our clear labelling is used on our extensive specialist range of ready meals, including:
Vegetarian

Free From

Mini Meals Extra

Nutritious & Delicious
Whether you are looking for a nutritious mini option, a Free From ready meal, or a vegetarian dish that hits the spot, we label all of our range correctly and accordingly. Look out for the diet codes and icons when browsing our menu and feel confident we know our stuff when it comes to nutrition. We even offer additional side dishes of extra freshly frozen vegetables if you want to add some extra vitamins.
A lot of people ask 'Does food lose nutritional value when frozen?' - the answer is no, all of the nutrients and vitamins in a frozen meal are locked in on freezing so you can enjoy them knowing they contain the same goodness as a fresh ready meal. There's even some evidence that frozen fruit and vegetable can retain their nutritional content better than fresh produce as there is slower nutrient loss over time.
Sustainable Sources
Wiltshire Farm Foods are proud to be an ethical and sustainable company. So much so we've recently won our 3rd Prestigious Queen's Award for Enterprise: Sustainable Development (the U.K.'s highest business accolade) for our commitment to conducting our business in a way that impacts positively on the environment, society and economy.
We care about our ingredients and believe it is our responsibility to create good food in every sense. This includes preparing all our meals in a way that respects the world around us; so for example when selecting our ingredients, we work closely with our trusted suppliers in the UK, as well as Europe and the rest of the world.
Expert cooking
Wiltshire Farm Foods frozen ready meals also allow you to enjoy all the flavour and goodness of a healthy meal thanks to our professional award-winning chefs who expertly make meal times enjoyable and convenient for all our customers.
With a range of cuisine, frozen ready meals need never be boring! In fact, our great meal ideas ensure even the most exotic dishes are on the menu. Enjoy Indian, Chinese, Italian or British Classics, all available to order, full of flavours you'll love.
Our expert team of chefs are dedicated to creating delicious dishes that tickle taste buds to help you get the most out of life. We also cater for breakfast, lunch, snacks, dinner and dessert! With so many options to choice from it can be hard to know where to start – that's why our Menu Packs are available to introduce you to a little bit of what you fancy, giving you an easy meal plan to choose from.
Above and Beyond
As well as being experts in catering for a diverse range of dietary needs, winning Queen's Awards for our commitment to being ethical, and providing quality ingredients and a home-cooked taste - we also deliver with a smile!
Our friendly drivers deliver our frozen food delivery service right to your door and are always happy to help carry your food into your kitchen or pack it away for you, taking all of the hassle out of grocery shopping. Sometimes, it's the little things that add value to our meal choices.
Our order process is easy too! Simply order online or give us a call us on 0800 077 3100 to try our range of delicious frozen ready meals available.