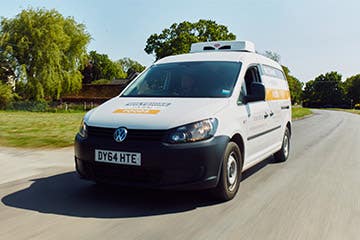 CELEBRATING THE DRIVERS DELIVERING YOUR READY MEALS
CELEBRATING THE DRIVERS DELIVERING YOUR READY MEALS
Added 1011 days ago. 3 March 2021
We take a closer look at some of the faces behind our deliveries of your delicious ready meals to your door and why they love their job so much.
At Wiltshire Farm Foods, we pride ourselves on delivering good old-fashioned service with a smile to all of our customers. Our friendly, local drivers are always happy to go that extra mile to ensure the best service possible when delivering frozen ready meals to your door. We wanted to take a closer look at some of the faces behind our deliveries, some you may recognise from our TV adverts over the years, to celebrate their passion and dedication.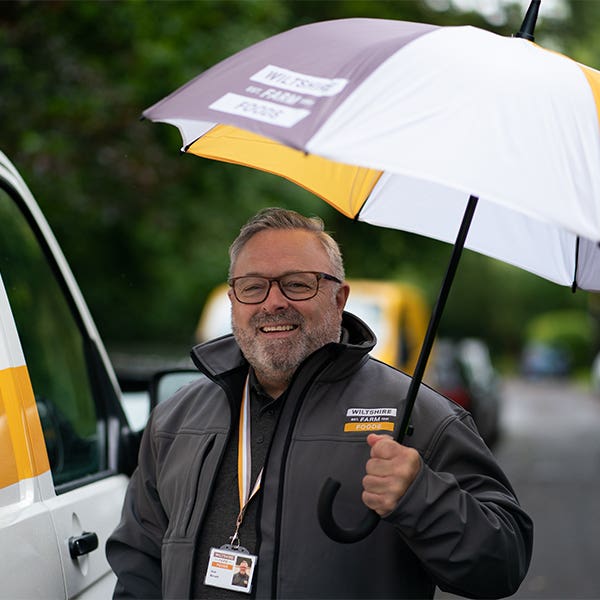 Brett
Brett is one of our drivers from Loughborough and a cheery face I am sure you will all recognise! Brett starred in our latest TV advert, demonstrating the dedication of our drivers to always provide you with our delicious ready meals - even when the weather is doing its worst!
Brett loved his experience on set and told us that he is a "natural" in front of the camera - and yes, if you were wondering, that really is him whistling the catchy tune at the start of the advert! Something that really made him smile was how much all of his wonderful customers loved watching him.
"My customers love it - a few of them have even asked me for my autograph!"
Brian
Brian has been part of the Wiltshire Farm Foods family since February 2019 and he played a starring role in one of our TV adverts early last year - alongside Cheeky the dog of course!
After seeing his own Dad enjoy our friendly service, Brian was inspired to join the team. His favourite aspect of the job has always been you, our wonderful customers, and all of the lovely chats he is able to have daily.
"They're so easy to talk to, always up for a chat. It's such a special part of what we do and that's the part I will always hold very close to my heart."
Last year during lockdown, Brian also appeared on Good Morning Britain representing Wiltshire Farm Foods as one of the country's key workers, something he described as "a great privilege".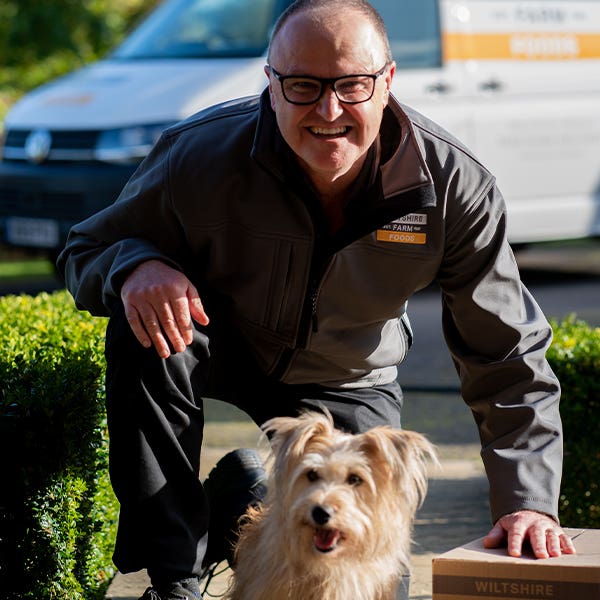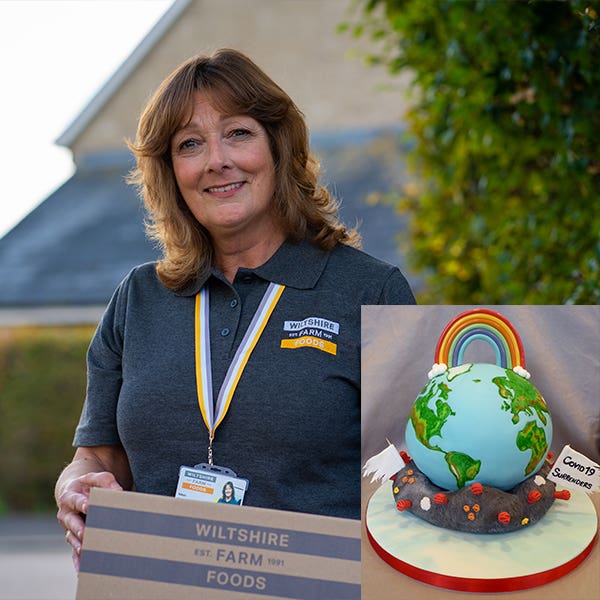 Nikki
Another friendly face you might remember from your screens is our driver, Nikki! When she isn't out delivering tasty ready meals to your door, she can often be found baking incredible cakes in the kitchen!
During the pandemic, she baked this amazing cake that was then raffled off for charity. The winner chose to kindly donate the prize to the hospital treating her father for Covid-19, so that all of the nurses could have a well-deserved treat.
The talents of our drivers never fails to amaze us!
Paul
Paul is another one of our drivers from Loughborough and another of our TV stars from last year! He loves his role delivering our delicious ready meals, and his customers were delighted to find out they were going to see him on screen!
Watch our 'Behind the Scenes' clip to hear more from Paul himself on his experience of featuring on our advert.
Request a free brochure
Order a FREE copy of our latest brochure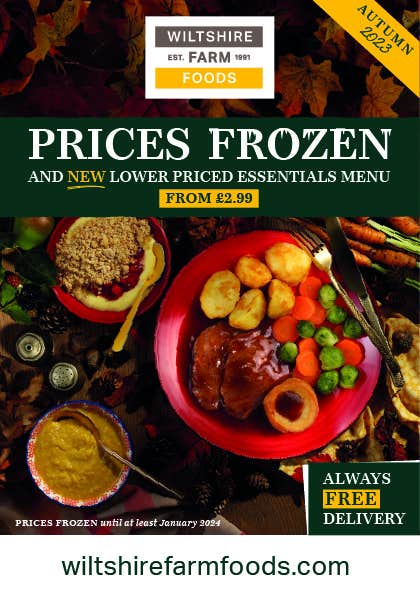 Shop by brochure code
If you prefer to shop from our brochure, you can use our quick shop form to order meals using the product codes shown in our brochure.