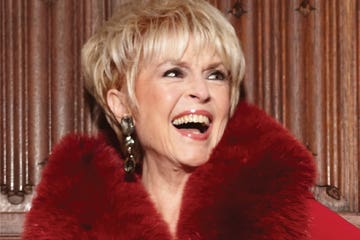 CHATTING WITH GLORIA HUNNIFORD
CHATTING WITH GLORIA HUNNIFORD
Added 955 days ago. 28 October 2020
Having talked, laughed and debated her way into our hearts, we were keen to know where the magic began.
From the streets of Northern Ireland to the Hollywood Hills, we caught up with Gloria Hunniford!
Born in Northern Ireland, Gloria Hunniford was one of the UK's first female broadcasters.
"It all came from my dad. He was a newspaper man by day and a magician in a variety show by night. I wanted to be a singer, so from as early as seven I was travelling all over Ireland with him, coming home at maybe 12, 1 o'clock in the morning, then getting up for school the next day. I loved it."
Gloria had her eyes on the stars. Inspired by the glamourous lifestyles of her Hollywood icons and a mysterious great uncle in Canada, she planned her grand expedition across the Atlantic.

"When I was about nine, I came home from school to find this handsome man with white hair, and my mum said, 'this is your great uncle Jim from Canada'. Of course it was still in the rationing days after the war, and this uncle brought with him these shiny red apples and cake boxes full of angel cake and food that we just didn't have. I was obsessed with Canada after that."

Gloria finally got to Canada at 17. It was, she reflects, both a brave and enlightening experience, having never even been outside of Ireland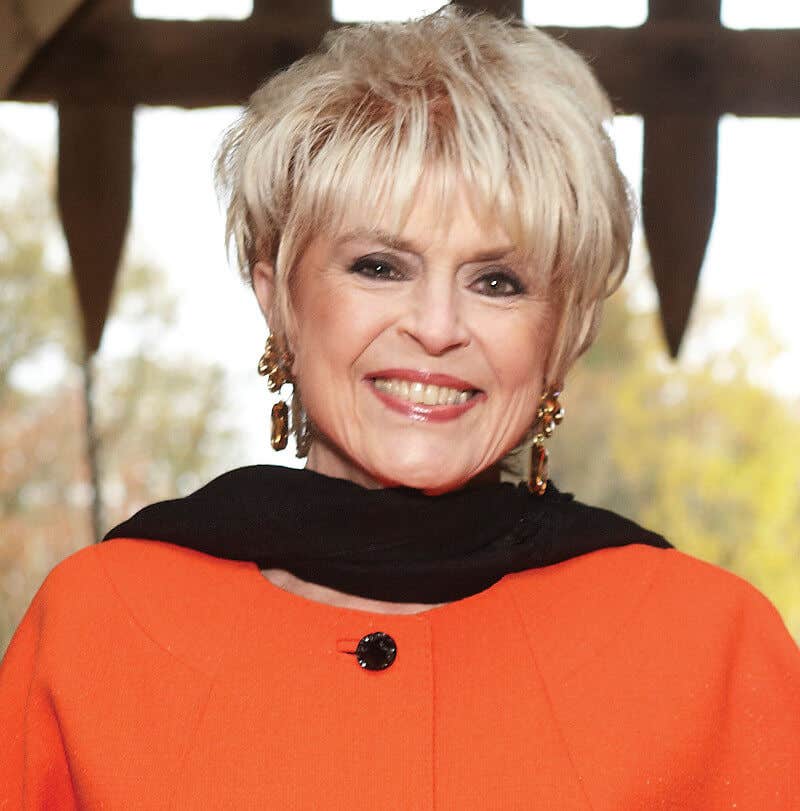 "I came from an entrenched Northern Ireland. So Canada was the first time in my life that I realised all nationalities, all colours, all countries, everybody could exist as one. Nobody asked where I was from, nobody even asked my religion. It broadened my horizons forever."
It was during her time in Kingston, Ontario, that Gloria got her first taste of radio. Having been invited by a friend to do some singing on air, she became a regular voice on an Irish programme, eventually landing a radio slot of her own. But Canada, it seemed, was not forever.
"I came back to Ireland for Christmas that year as promised to my parents and my dad was very clever. Not wanting me to return to Canada, he had cut out an advert for a job which he had seen for a Production Assistant in the newly set up Ulster TV in Belfast - to be truthful, I hadn't been intending to stay, but I'm a great believer in fate, so I said to myself: if I get the job, I'm meant to be in Ireland."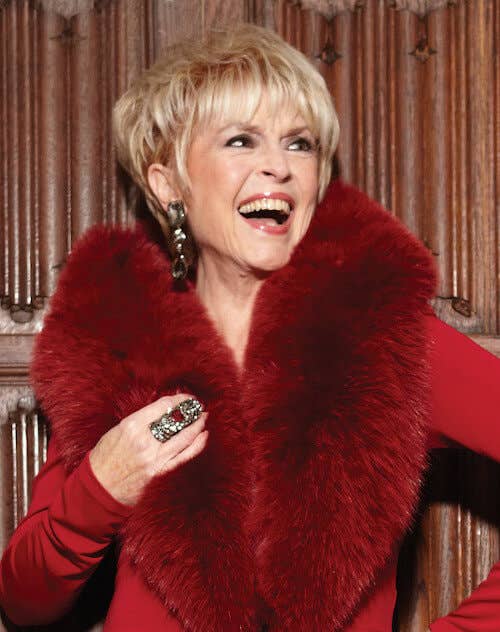 Landing the role as a Production Assistant, Gloria learned the art of presenting from behind the scenes. However, it wasn't long before she returned to the spotlight.
"I married a producer/cameraman and in those days, you weren't allowed to work in the same department, so I went back to singing. I made a record and was lucky enough to get an interview on the BBC NI when this producer approached me and said he was looking for a female presenter, had I ever thought of broadcasting."
So despite wanting to be a successful singer, Gloria joined the BBC NI breakfast show, before going on to take her own morning show, 'A Taste of Hunni'.
However, despite being one of the first female voices to own space on the air, Gloria has never thought of herself as a leader in the business.
"In 1982, I moved to BBC Radio 2 in London and I was shocked to hear that I was the first woman with her own daily show on that network. I didn't feel like I was leading the way – it was just so obvious to me that women picking their kids up from school, or busy working or driving round the country, might want to hear a woman on the radio as opposed to a constant stream of men!"
Now in London, Gloria's golden years were just beginning. Starting her own television chat show, 'Sunday Sunday', she interviewed everyone from Charlton Heston and Burt Lancaster, to Doris Day and Audrey Hepburn.
"They got all the big Hollywood names and to this day I don't know how they got them. If anyone had told me that one day I would fly to California and interview Doris Day, my childhood idol, I'd never have believed them. If I could re-live any period of time, that would be it."
After the 80s, Gloria Hunniford was a firmly established household name, appearing on all the top shows of the day – 'Holiday', 'Call My Bluff ', 'Strictly', 'Piers Morgan Life Stories' - and presenting her own shows like 'Open
House with Gloria Hunniford', 'Gloria's Greats' and 'Time Off With', right through to 'Rip Off Britain', 'Food Truth or Scare' and 'Loose Women' today.
"For me, success just comes down to trustability and credibility. I think those traits are very important. I like talking and listening to people. I think it's an Irish thing - you'll never sit alone in an Irish pub!"
Outside her career though, Gloria continued to be a mother to her two sons, Michael and Paul, and now late daughter Caron, who lost her life to breast cancer in 2004.
"From my own point of view, when I went home, irrespective of what I was working on or how big the show was, I was a mum."
To Gloria, family always came first. So much so that when she was awarded her OBE for Services to Cancer Charities, Gloria says she accepted it on behalf of her daughter and for the pride of her sons and husband Stephen.
"It was a landmark experience for all of us. Everything was amazing: getting ready, watching everyone arriving, the photographers, then going through those famous palace gates and then up those famous steps."
"And then, of course, there was Her Majesty the Queen. And that was a glorious surprise because you never know who is going to be presenting. She was so lovely and spoke to everyone for such a long time. We had a detailed chat about Caron and my foundation. I was so grateful. I really felt like I did Caron proud."
Gloria Hunniford will be presenting her all new one-woman show, 'Hollywood Men and Hollywood Women', across the UK in 2021.
---
Images in this article by Alan Olley.