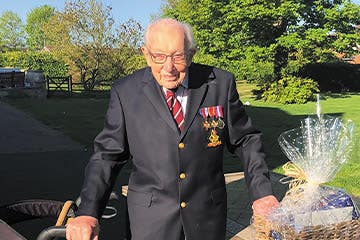 COLONEL TOM AND HIS REMARKABLE ACHIEVEMENT
COLONEL TOM AND HIS REMARKABLE ACHIEVEMENT
Added 1048 days ago. 22 July 2020
One of our amazing customers, 100 year old Colonel Tom Moore lifted the spirits of the nation when he helped to raise over £32 million for NHS charities with his 100th birthday walk!
In times of crisis, we're always fascinated by how Britons across the country go above and beyond to support their communities.
Capturing the hearts of the nation
We've read stories of 'posties' dressing up, teachers making surgical gowns for hospitals and even some of our own customers shaving their heads for charity.
However, no story has captivated us quite like Colonel, former Captain, Tom and his mission to raise money for the NHS.
When we first went into lockdown, the news that a war veteran had decided to walk 100 laps of his garden to raise £1,000 for the NHS was the morale boost we all needed. None of us could have foreseen quite how remarkable an achievement Colonel Tom's walk would become or just how much money he would eventually raise.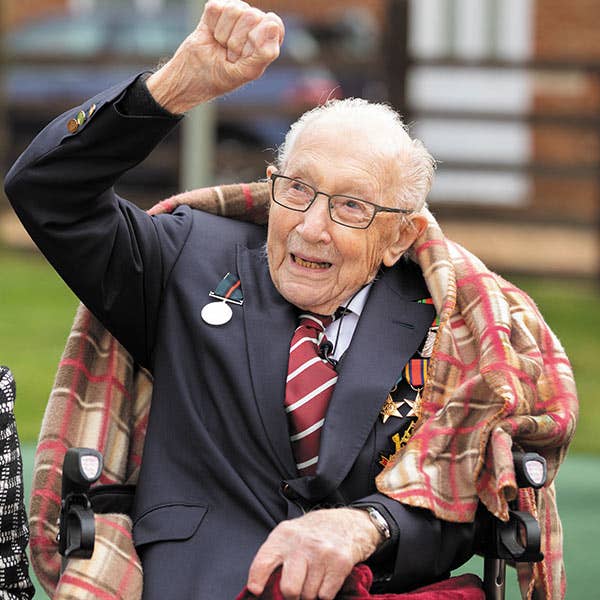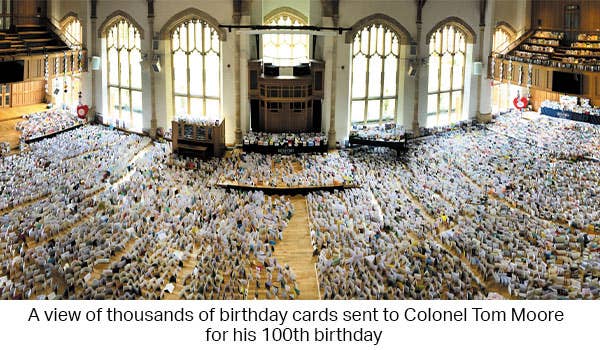 A cult hero for many of us
Tom Moore has also inspired many others to carry out their own fundraising activities, as the nation came together in our mutual love of the NHS and sponsored sporting endeavours.
Since his first step, Colonel Tom has become a cult hero for many of us, been a daily staple on national TV and even had a number one record with Michael Ball.
The Wiltshire Farm Foods Taste Team were thrilled to hear that Colonel Tom has been a Wiltshire Farm Foods
customer for many years. He epitomises the strength and determination of all our customers.
We could not be prouder of what he's achieved; bringing the nation closer together and encouraging all of us to carry on.