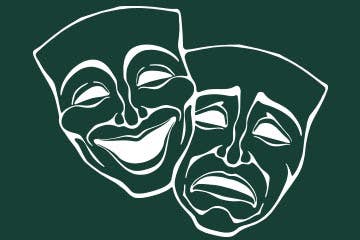 COMEDY DUOS THEN & NOW
COMEDY DUOS THEN & NOW
Added 586 days ago. 24 February 2022
In honour of Morecambe & Wise, the stars behind our advert's theme song, we've put together the top comedy duos who have brought us sunshine through the small screen over the years.
Stan Laurel & Oliver Hardy (1927 - 1955)
The slapstick simplicity of Laurel and Hardy's humour is born of their beginnings in silent cinema. After transitioning to the 'talkies', the irresistible character combination of pompous bully (Hardy) and child-like simpleton (Laurel) continued to win the hearts of audiences internationally for decades to come.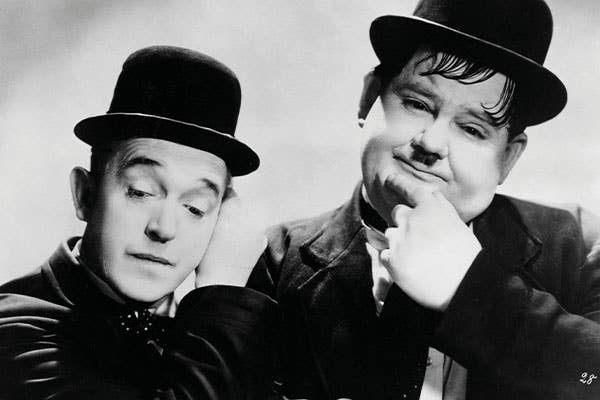 Famous line
"Well, here's another nice mess you've gotten me into!" (He never actually said 'fine mess' - a common mistake, their film 'Another Fine Mess" caused this confusion!)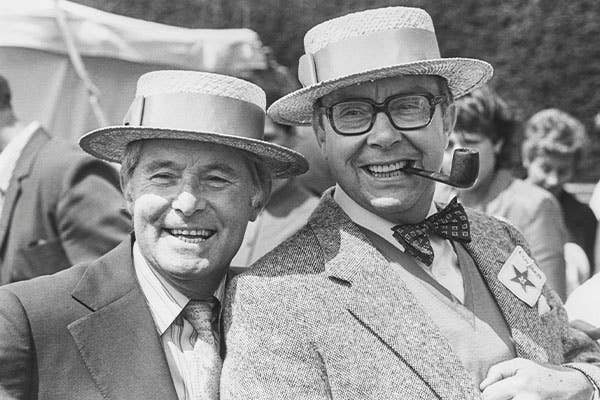 Morecambe & Wise (1941 - 1984)
Well, we had to include Eric and Ernie didn't we? They first met in 1940 when booked separately to play the same revue - and it was Eric's mother who suggested they become a double act. After their war duties they reunited by chance and after making their name on the variety circuit (perfecting the art of hilarious fluffed line recoveries and 'corpsing'), they became much-loved kings of UK TV, and masters of the silly sketch.
Famous line
"What do you think of it so far?"
Cannon & Ball (1970 - 2020)
Tommy Cannon and Bobby Ball met while working in a welding factory in the 60s. They worked their way through the pubs and clubs of Lancashire originally as singers, before switching to stand-up after hearing that comics made an extra £3 a night! They got their first break on 'Bruce Forsyth's Big Night' in 1978 before landing their own prime time television show. Pitched perfectly for family audiences, they became TV's most popular comedy double act of the 1980s.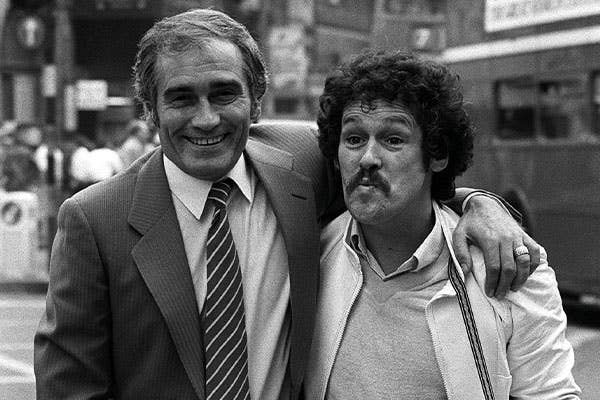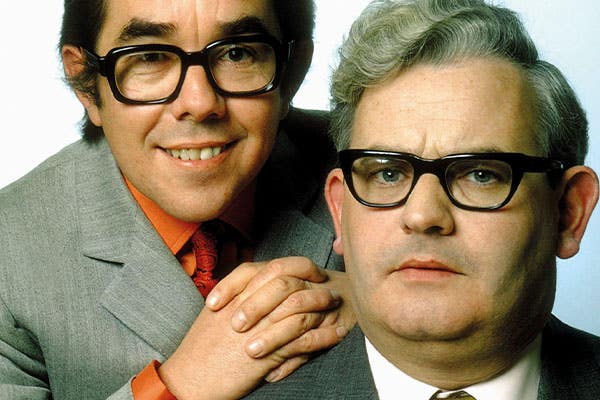 The Two Ronnies (1971 - 1987)
Ronnie Barker and Ronnie Corbett got the ultimate lucky break when they had to fill eleven minutes of time due to a technical hitch during a TV industry awards ceremony. Their unscripted impromptu performance left such an impression on the BBC's Head of Light Entertainment that he gave them their own show, filling the gap left by Morecambe and Wise when their show came off air in 1978.
Famous line
''And now, it's goodnight from me ... " - Ronnie Corbett
" ... and it's goodnight from him." - Ronnie Barker
French & Saunders (1987 - 2017)
Dawn French and Jennifer Saunders proved that girls are just as good at bringing the giggles. They met while they were undergrads at the Royal Central School of Speech and Drama in 1978, and made their names in the early 80s at The Comedy Store in London. With their eponymous TV show that followed they became the queens of the spoof sketch, turning their talents to parodies of everything from Gone with the Wind to Harry Potter!
Famous line
"Well, you 're just going to have to go back to doing what you do best. Writing comedy with both of us in, that just isn't funny." - Dawn French