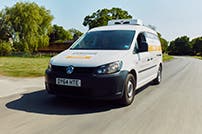 CORONAVIRUS UPDATE
CORONAVIRUS UPDATE
Added 833 days ago. 21 June 2021
We wanted to let you know that we're still here to help and provide an update on our deliveries.
HERE FOR YOU
We wanted to let you know that we're still here to help and always have plenty of delivery slots available – so we can continue to provide our good old-fashioned service with a smile, just as we always have.
Delivery
We know how much our drivers love stopping for a proper catch up and offering a helping hand when delivering our delicious meals to your door, so we are delighted they can now do this as before.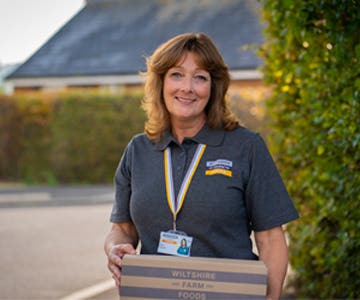 All our friendly drivers are trained in no-contact deliveries – so just let us know when placing your order if you would like this service, either on the phone or in the delivery instructions box during the checkout when shopping online. Your driver will then knock on your door and leave your meals on the doorstep, waiting at a distance until you have collected your meals.
If you'd like a helping hand with your delivery then your driver will be more than happy to pop your meals in the freezer for you. They will of course wear a face covering or visor and will make sure to maintain social distancing. All our drivers have been supplied with hand sanitiser so will continue to sanitise their hands when making deliveries.
Rest assured, our friendly drivers are committed to helping you as much as possible and ensuring you get your tasty meals delivered, in whichever way you prefer.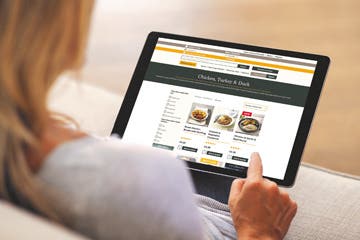 Card Payments
Where possible we're still taking payment by card so there is no need to handle cash. You can pay this way over the phone or online. But of course, you can still pay in cash or cheque to your driver if preferred, whichever way is best for you.
Thank you
We just wanted to take a moment to say thank you for sticking with us. Your local team are always here for you and look forward to continuing to deliver sunshine to your door.