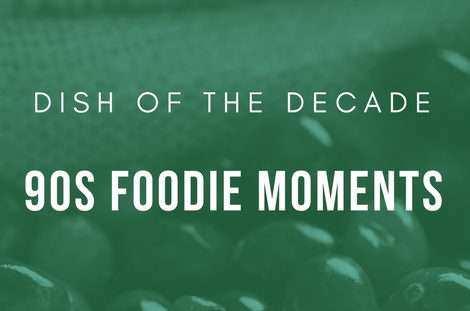 DISH OF THE DECADE - THE TOP 90S FOOD TRENDS
DISH OF THE DECADE - THE TOP 90S FOOD TRENDS
Added 692 days ago. 16 January 2022
As the range of convenience food grew, the 90s saw us try new styles of cooking, ingredients and growing nutritional awareness. We've put together a timeline of some key foodie moments of the 1990s.
Do you remember 90s food? It's the decade that saw the explosions of quick-fix meals. In the 90s microwave food especially caught on with micro chips, pizzas, and an increasingly wider range of ready meals. Snacks included cheese strings and pop in the oven convenience food like Turkey Twizzlers and Alphabites offered solutions for busy families.

The decade also marked a shift in our understanding of nutrition, with consumers starting to question where their food had originated from and how it was made.

We saw the introduction of different ingredients on our shelves and Delia Smith featured many of these – such as sun-dried tomatoes, cranberries and blueberries, along with authentic Asian ingredients – in her books and television cookery shows.

Fusion food dominated the restaurant scene with dishes combining different cuisines and ingredients, such as Tex-Mex. Gastro-pubs, which upgraded the humble inn with stylish interiors and creative menus, started to appear around the country. Wine sales soared and supermarkets started to devote aisles to bottles from around the world.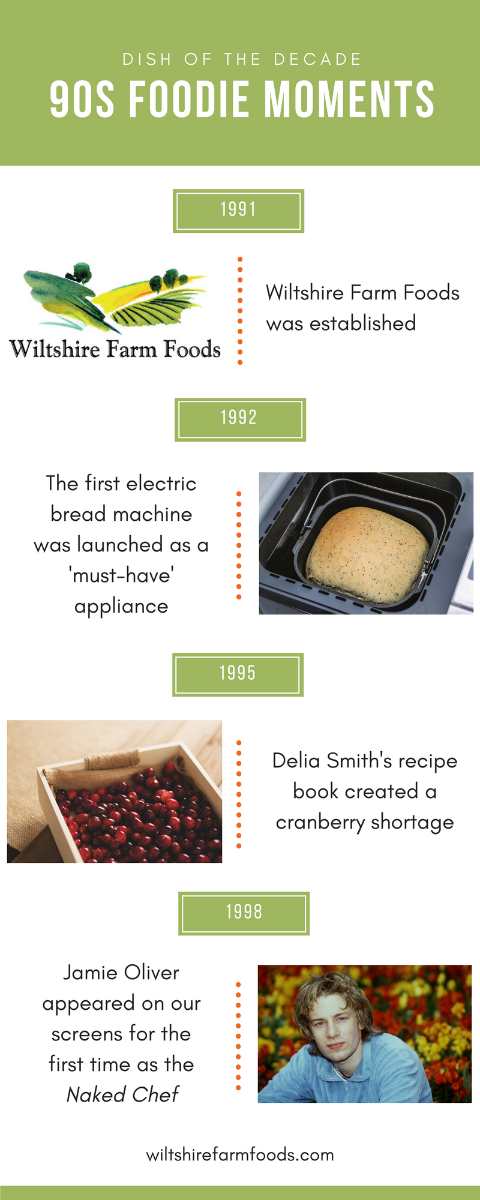 It was a very special decade for us at Wiltshire Farm Foods as we were established in 1991, take a trip down memory lane with some of our classic dishes: