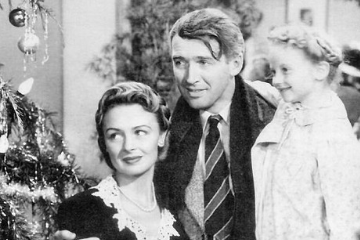 DO YOU REMEMBER THESE CLASSIC CHRISTMAS FILMS?
DO YOU REMEMBER THESE CLASSIC CHRISTMAS FILMS?
Added 732 days ago. 7 December 2021
There are so many Christmas movies out there now, with new releases and remakes coming out every year. But sometimes, you just can't beat a classic.
Take a trip down memory lane with a selection of our favourite Christmas movies from times past.
How many of these timeless Christmas tales do you remember?
White Christmas (1954)
One of Irving Berlin's musical classics, would Christmas be complete without this all-singing all-dancing romantic comedy?
Bing Crosby and Danny Kaye play former WW2 comrades turned song-and-dance duo, who teaming up with the talented sister duo played by Rosemary Clooney and Vera-Ellen, decide to put on a Christmas show to save the failing Vermont inn of their former General.
I'll Be Seeing You (1944)
A touching Christmas romance starring Joseph Cotton as a sensitive veteran suffering from the traumas of war, and Ginger Rogers as an equally damaged young woman on furlough from prison.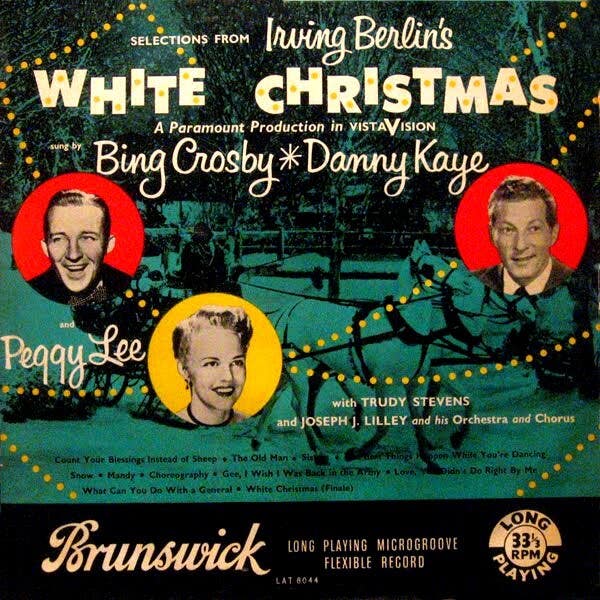 In this tale of love and strength, a pair of social outcasts come together to overcome their mutual loneliness, falling in love and giving each other renewed strength.
Holiday Inn (1945)
Filled with singing and dancing, Holiday Inn is the hilarious story of a crooner and a hoofer, competing for the affections of a beautiful performer.
Featuring the timeless talents of Bing Crosby and Fred Astaire, this charming Christmas musical showcases some of Irving Berlin's most show-stopping numbers, including "Easter Parade" and the Oscar-winning "White Christmas".
​Miracle on 34th Street (1947)
A film that captures the true spirit of Christmas for young and old. The story of a young lawyer and his daughter, whose faith in the magic of Christmas must stand up in court as they fight to prove Kris Kringle is the real Santa Claus.

Remade in 1994 with Richard Attenborough and Elizabeth Perkins, do you remember watching this heart-warming tale in black-and-white?
Christmas in Connecticut (1945)
A screwball Christmas comedy that stands the tests of time.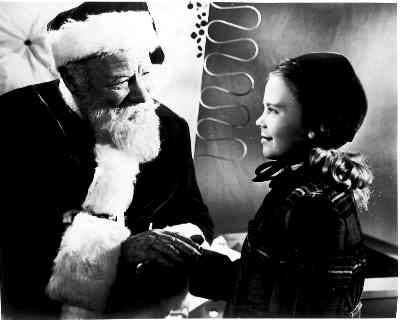 In this classic Christmas farce, Barbara Stanwyck plays a magazine columnist, whose lies about being the perfect housewife land her in a fix, when her boss and a returning war veteran invite themselves to her fictional country estate for a traditional family Christmas.
It's a Wonderful Life (1946)
The bittersweet tale of a desperately struggling husband and businessman, whose plights are heard by an angel sent from Heaven to show him what life would have been like if he'd never been born.
Guaranteed to bring both laughter and tears, however many times you've seen it. It's a Wonderful Life has even been remastered into full colour.
The Bishop's Wife (1947)
An uplifting, sentimental comedy, starring the effortlessly suave Cary Grant as an angel sent in human form to help a bishop save his fractured marriage and raise the funds for a new cathedral.
Is this an under-rated Christmas classic?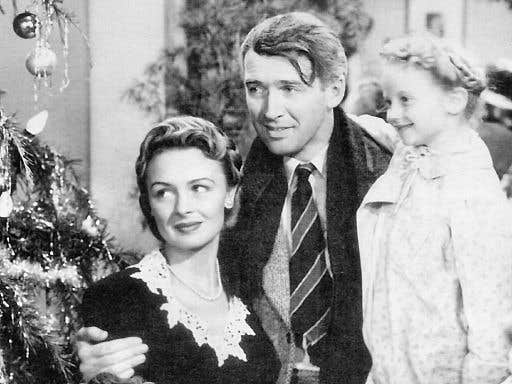 Scrooge "A Christmas Carol" (1951)
Is this the definitive version of Charles Dickens' classic Christmas Carol?
Alaistair Sim is Ebenezer Scrooge, a cold-hearted banker who despite his wealth, refuses charity and loathes the spirit of Christmas. On Christmas Eve, Scrooge is visited by three ghosts who take him on a tour of his life, past, present and future, giving him one final chance at redemption.
The Holly and the Ivy (1952)
Ralph Richardson plays a widowed English parson, who in an attempt to bring is estranged family back together, hosts a traditional Christmas gathering at his country vicarage. A sentimental tale of forgiveness, acceptance and the importance of family.
A gentle but poignant Christmas classic. Is this one of your forgotten favourites?
The Lemon Drop Kid (1951)
When was the last time you watched Bob Hope starring in this race-against-time festive comedy?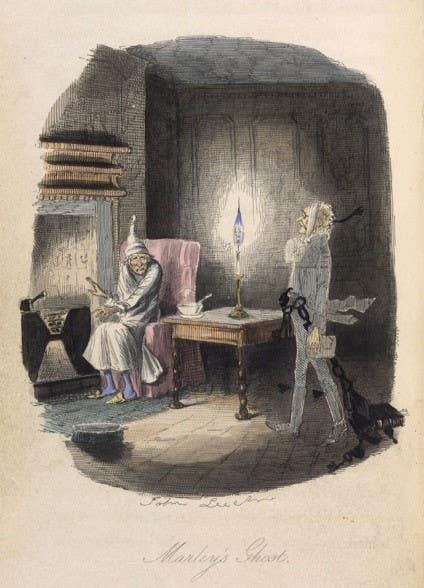 Adapted from a Damon Runyon short story, Hope plays The Lemon Drop Kid, a low-level con artist whose failed scam on a big-time gangster puts him against the clock to come up with the $10,000 he owes before Christmas day!
Missing your favourite? Head over to our Facebook page to let us know which classic Christmas film takes you back in time.