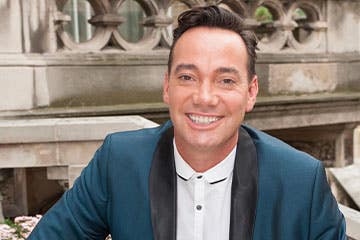 EXCLUSIVE INTERVIEW WITH CRAIG REVEL HORWOOD
EXCLUSIVE INTERVIEW WITH CRAIG REVEL HORWOOD
Added 747 days ago. 22 November 2021
Ballroom dancer, choreographer, theatre director and superstar of Saturday night TV, we caught up with Craig Revel Horwood, panel judge on BBC1's multi-award-winning show, Strictly Come Dancing.
Craig's love for dance began in Australia where he grew up.
"It was when the movie Saturday Night Fever came out with John Travolta - I loved all the dance moves, and one of the kids in the playground used to teach them to me. I was a fat kid at school when I was 12, 13. I hated sport, so a friend suggested I go to these exercise classes to music. It turned out to be a jazz ballet class and I fell in love with dance there."
"I then started training in classical ballet, jazz, tap, modern and contemporary and decided I wanted to be a professional dancer. I went for a few auditions and finally got a show when I was nearly 18 - West Side Story.
I joined the cast of that and then did many, many musicals all around Australia up until the age of 23, then I was called up to dance at the Lido de Paris for a year, and then I auditioned for Cats and that's when I came to the UK in 1989."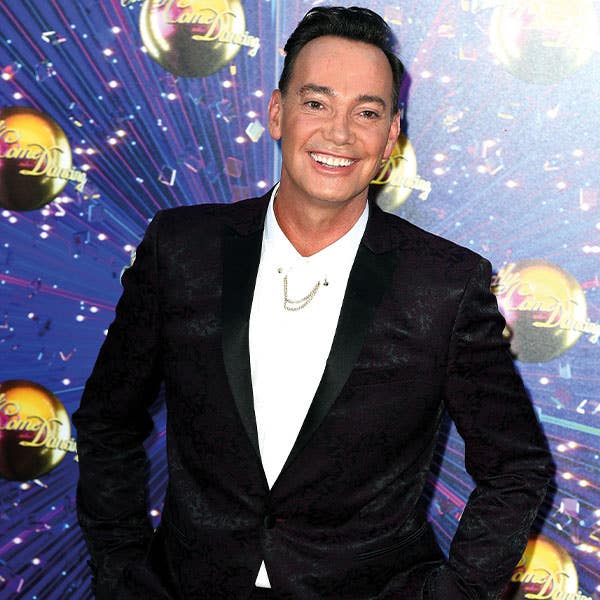 "My heart will always belong to musical theatre. It requires such a lot from the actors. When I first came to London, I saw Cats and I thought "Oh, my God I just cannot believe these dancers are so amazing and they are also amazing singers, as well as amazing actors!" You know, it's incredible. So that is what I wanted to be, that was the inspiration that egged me on to be always training and getting better. And it's just wonderful because it takes you out of your real life just for those two hours."
"When people watch shows they really feel something – an emotion in the dark, and that is totally rewarding."
He hung up his dance shoes officially at 30 and these days he prefers to produce…
"Performing was my passion and my love – I didn't know I could do the other side. I discovered it's a lot harder work! The workload is humongous because you are responsible for the entire musical, but I fell in love with it because you have the chance to create something, rather than just do what you're told as a dancer or actor when you're just a small cog in a massive puzzle or wheel. I prefer to be at the helm – all your ideas and passions come into it, you can see it develop and come to life though the actors. I absolutely adore it."
But he can't quite keep himself away from performing!
"I am dancing again now in Pantomime, and I did the Masked Dancer just recently, so I am still on the stage doing stuff, just nowhere near as intensely as I used to. I'm 56 at the moment and after a 16-year break where I was a Director/Choreographer it was Pantomime that got me back on the stage again. And now I've been doing it for 12 years!"
He's played the Evil Queen in Snow White, Captain Hook in Peter Pan, and this Christmas he will be the Wicked Stepmother in Cinderella.
"The villain is always so much more fun than the soppy love interest. I'd much rather be the wicked stepmother or the evil queen - the acid-tongued person, or the twist in the tale that everyone wants to boo. You get spells to say, puffs of smoke, cauldrons - I wouldn't trade that for the world."
Speaking of baddies, Craig has something of a reputation for putting the 'strict' into 'Strictly'.
"When I'm up there, I put a judge's hat on. If you've got a judge at a murder trial, he's wearing a white wig and he's choosing the rights and the wrongs of it all - he's not up there lording it up, drinking Sauvignon Blanc, is he? You put that hat on and you become that character. It's my job to judge one and a half minutes of dancing and give that a mark out of 10 and I think it's really important to be professional. And that's why I come across as hard sometimes but I'm actually very all-loving, all-embracing in real life. And of course I wouldn't want to live my real life like that but when I'm a director, when I'm a choreographer, I give them notes because I want them to be the best they can be."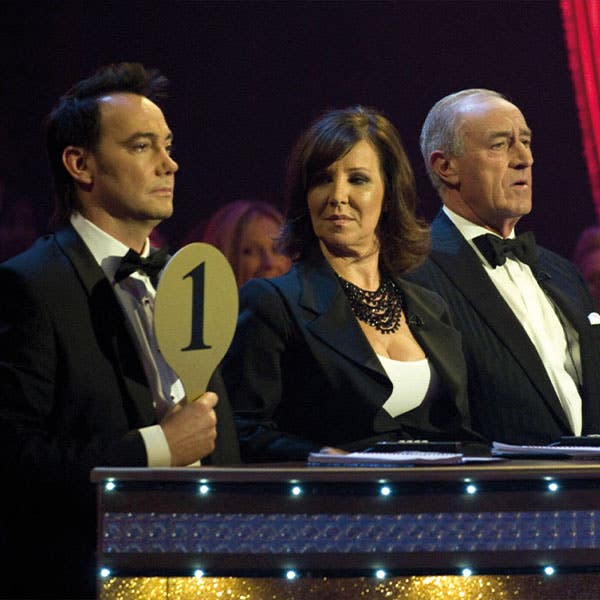 As a Strictly Come Dancing judge ever since its inception in 2004, he thinks he knows the secret of its success…
"It involves celebrities out of their comfort zone. People at home see themselves in it and think "I could dance better than that person," and they have a bit of a laugh with it. That's certainly how it started – the nation just loved watching celebrities fail! But as the years went on the dancing got better and better, like Jill Halfpenny (Eastenders, Waterloo Road) was unbelievable in Season 2 and proved that you can come from nothing and go to something. It won the hearts and minds of the nation. And in 60 countries worldwide! It's broken the Guinness World Records for the most produced format in the world."
"Dance is in-built in human nature - cavemen used to dance around fires for fertility and rain, so you know I think it's always been a tribal, earthy thing in human nature. It's great entertainment, the judges were fun, funny. The dancing can be really bad or really, really good and it gives the nation something to talk about. It's gone from strength to strength and of course BBC production values are enormous and have become higher every single year."
He's written a number of books, most recently 'Teach Yourself Ballroom Dancing'.
"Dancing releases endorphins in the brain, so for people who don't like sport and want an activity that is going to burn calories, keep them fit, then dancing is perfect. You've got the exhilaration of the music – and most importantly – you can meet people and socialise. It's for any age from 3 to 93! It's all inclusive."
His competitive streak surfaced when he turned his hand to Celebrity Masterchef last year and Maestro of the Opera in 2008 – and won both!
"I am a perfectionist. I think that's why I got so far in my career. In my industry, you can't let fear stop you. You are not going to get every job you go for and not every review will be positive – but you can't let it get you down. You need a rhinoceros exterior! Dust yourself off, get back up and try again."
Craig is a patron of the Royal Osteoporosis Society (ROS) - a charity very close to his heart.
"My mother has rheumatoid arthritis; there's very little you can do about it and it's really tough. I wanted to use my celebrity to make a difference, so I looked up the Royal Osteoporosis Society. 1 in 2 women and 1 in 5 men are going to get osteoporosis over the age of 50 - but I discovered that if you do regular weight bearing exercise before the age of 23 you can actually avoid it. And I thought, "Wow, why doesn't the world know this?" So I started a campaign called Boogie for your Bones with the ROS, going around primary schools teaching kids to dance for their future bone health. The kids loved it, and we went to old people's homes as well and they were all dancing around, just loving it you know. It was brilliant."
He loves a traditional Christmas.
"I like turkey, I like stuffing, I like lashings of delicious gravy. I like a Christmas pud with custard and cream, en flambe obviously with brandy. I always do the proper things. And I always have a prawn cocktail to start with because that is my mother's tradition. Very 70s, but I love it. I don't get to go back to family in Australia for Christmas as I'm always in Panto and Strictly, so I gather in all the waifs and strays who don't have their family around them either. I like to have 12 around the table, sing carols and have a very merry time!"
Favourite Christmas film?
"I always watch Strictly Ballroom as that makes me laugh and it's Australian, and also Muriel's Wedding – that's always a good one at Christmas."
Favourite Christmas song?
"That's going to be my own song! I'm releasing a Christmas single edition and it's called, "It's Christmas, Merry Christmas." It's going to be everyone's favourite song!"