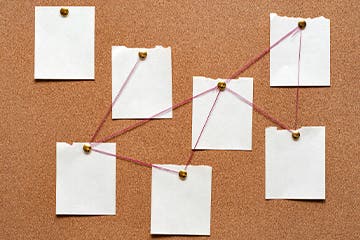 FAMOUS GUEST STARS IN MIDSOMER MURDERS
FAMOUS GUEST STARS IN MIDSOMER MURDERS
Added 303 days ago. 25 November 2022
For 25 years Midsomer Murders has been entertaining viewers with the grisly goings on in the fictional villages of Midsomer and many famous faces have appeared.
This year is the 25th anniversary of hit detective drama Midsomer Murders. Over the years, we've followed two different Chief Inspector Barnaby's solving murders in the quiet fictional villages of Midsomer area aided by a roster of assistants. From John Nettles to Neil Dudgeon, the TV show inspired by Carline Graham's novels is a real fan favourite.
There have been many famous actors on Midsomer Murders in supporting roles, either as murderers, victims or just other noisy villagers. Here are some of the best known: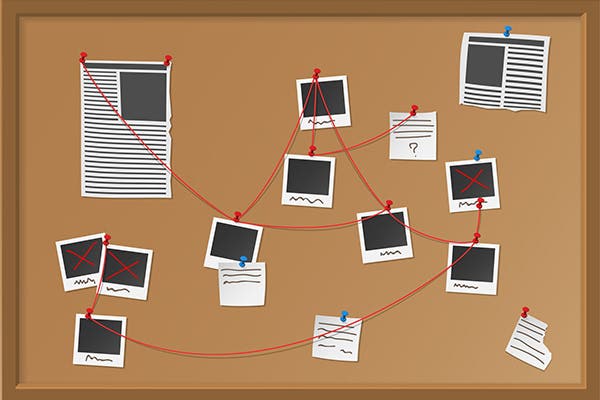 Orlando Bloom – now a Hollywood star famous for the Pirates of the Caribbean and Lord of the Rings franchises, he had a small role in an episode called 'Judgement Day'. He played an unpleasant womanising character who came to a sticky end at the mercy of a pitchfork!
From Midsomer to Downton Abbey both Hugh Bonneville (Lord Grantham) and Jim Carter (Mr Carson) have featured in the series. Hugh appears in 'Ring out your Dead', where the bell ringers of Midsomer Mallow are being picked off one by one (Downton), Hugh plays a character waiting for their inheritance to pay off large amounts of debt. Jim appears in 'The Fisher King' episode where an archaeological finding in Midsomer Barrow leads to a spate of murders. Jim's character Nathan Brown is a man filled with regrets who is pining for a long lost love.
Robert Hardy, famous for many notable roles and fondly remembered as Siegfried in All Creatures Great and Small, appeared in 'Dead Man's Eleven' as Robert Cavendish - an unpopular landowner who is the target of a murderous duo. The episode also features Imelda Staunton as an avid bird watcher who has witnessed more than she's letting on.
The show has also been a family affair for some. Prunella Scales appeared in an episode called 'Beyond The Grave' where a local artist starts to experience strange occurrences while restoring an old portrait. Her husband, Timothy West also popped up in 'Judgement Day', and to complete the set their son, Samuel West, featured in a episode called 'Death By Persuasion' where a guest at a Jane Austen weekend is murdered.
Former Bond girl Honor Blackman played Isobel Hewitt, the victim in an episode called 'A Talent For Life'. She is a spirited former socialite with a lust for life who is killed by former Darling Buds of May star, Phillip Franks.
Helen Baxendale, famous for Cold Feet and Friends, stars in episode 'Habeus Corpus' playing Rose Lancaster whose father dies of natural causes and then mysteriously disappears. DI Barnaby must work out who is stealing bodies, and why?
Bill Bailey, the comedian and Strictly Come Dancing winner, starred in 'Drawing Dead' - a former model is killed while the village of Carver Valley is hosting a comic festival. Bill plays a well known celebrity in the comic world who appears at the festival.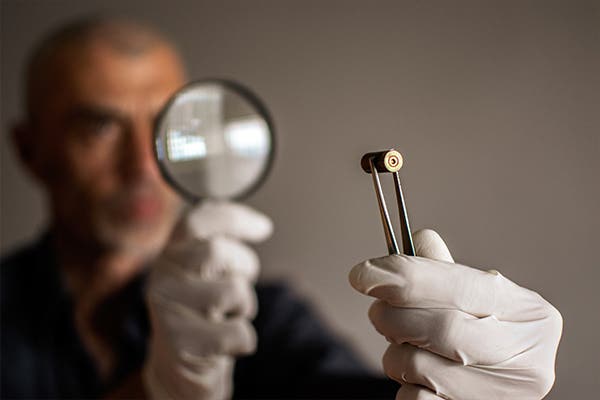 Griff Rhys Jones appears in 'The Sting of Death' as a bee keeping enthusiast who claims that his honey cured his cancer. But when the bodies start pilling up, is there more to this story than meets the eye? This episode also features Imogen Stubbs as Griff's sister.
Richard Briers, known for both his comedic and dramatic roles, played a vicar in 'Death's Shadow' who jumps to his death due to events that took place many years before.
Clive Swift, best known as the long suffering husband of Hyacinth Bucket in Keeping up Appearance, appeared in 'Crime and Punishment'. This episode was centered around a local Neighbourhood Watch group who try to control life in the village. The episode also features Frances Barber, another well known face with countless theatre and TV credits.
Janine Duvitski features in 'Death of a Hollow Man' where events at the Ferne Basset amateur dramatic society turn to murder. The episode also features Debra Stephenson.





Some people have even appeared more than once in the series, playing different characters each time:

Harriet Walter appeared as Margaret Winstanley in 'Orchis Fatalis', an episode based in Midsomer Malham home to an Orchid Society where a very rare specimen is the cause of 3 murders. She also played Diana Davenport, a famous actress, in 'Death and Divas'. Diana returns from Hollywood to Midsomer Langley where she is reunited with her sister Stella Harris, played by Sinéad Cusack. Someone is recreating the deaths in Stella's films on the real life residents of the village.
Haydn Gwynne has featured in many different TV programmes. She appears in a festive episode called 'Ghost of Christmas Past' where her character, Jennifer Carter, is one of the victims killed on a Boxing Day shoot when a dud cartridge is placed in her gun. She plays Maggie Vivani, an artist at the centre of a dark family secret that leads to 3 deaths including that of Phyllida Law (mother of Emma Thompson) being crushed to death by a stack of newspapers.
Una Stubbs, who was a fan favourite in roles in Til Death Do Us Part and Sherlock, appeared in both episodes 'Written in Blood' and 'The Dagger Club'.
Simon Callow plays Vernon de Harthog, a musician in 'The Curse of the Ninth'. He becomes a suspect after a violinist is murdered and their priceless Stradivarius stolen. He also played the victim in 'Dead Letters' called Richard Wellow, who is murdered for his part in the death of a girl years before.
June Whitfield also appears in more than one episode. She played Peggy Alder in 'Midsomer Rhapsody', a character who's daughter that died years earlier was a talented composer. But when her daughter's old music teacher is murdered, the secrets start to be uncovered. In episode 'The Flying Club' she played Molly Darnley, a World War 2 pilot and matriarch of a flying family who's hiding a secret.