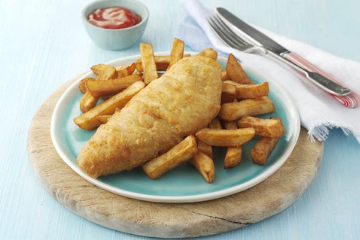 FISH FRIDAY…OR ANY DAY?
FISH FRIDAY…OR ANY DAY?
Added 373 days ago. 1 June 2022
Do you remember the days when a trip to the seaside wasn't complete without a generous helping of fish & chips? This tasty combo always takes us back to childhood holidays at the seaside and looking forward to fish Friday.
COOL OFF WITH SOMETHING SWEET
And how about a refreshing cold dessert to enjoy after your fish & chips? The warmer weather is starting to make an appearance, and we're hoping to see lots more sunshine over the coming months.
Whether your favourite sweet treat is an indulgent slice of Lemon Meringue Pie or a simple scoop of Ice Cream – we have a mouth-watering selection of cold desserts for you to choose from.