GETTING A MEAL DELIVERY SLOT DURING CORONAVIRUS
GETTING A MEAL DELIVERY SLOT DURING CORONAVIRUS
Added 1111 days ago. 23 November 2020
As supermarket delivery slots fill up, we provide you with tips on securing a Wiltshire Farm Foods meal delivery slot during the coronavirus pandemic.
Rest assured - we are still delivering.
Rest assured - we are still delivering.
As we find ourselves in lockdown 2.0, people are becoming more reliant on getting their food delivered direct to their door, but with demand soaring – how can you secure a meal delivery slot during Coronavirus?

As meal delivery providers ourselves, we thought we'd share some tips and take you through our quick and easy process on securing a meal delivery slot with Wiltshire Farm Foods.
Home Food Delivery
Opting for online food deliveries or a meal delivery service avoids the need to visit any supermarkets and finding yourself amongst any crowds. Meal delivery services allow you to shop from the comfort of your own home, whilst keeping safe.

Many people have turned to supermarket delivery slots but have found they prove difficult to get. They begin to fill up fast, with people securing slots weeks in advance. The demand for delivery slots can vary by location, but rest assured there are still slots available with us. Meal Delivery Services like ourselves have been able to prepare for the second lockdown to ensure there are sufficient services available for you.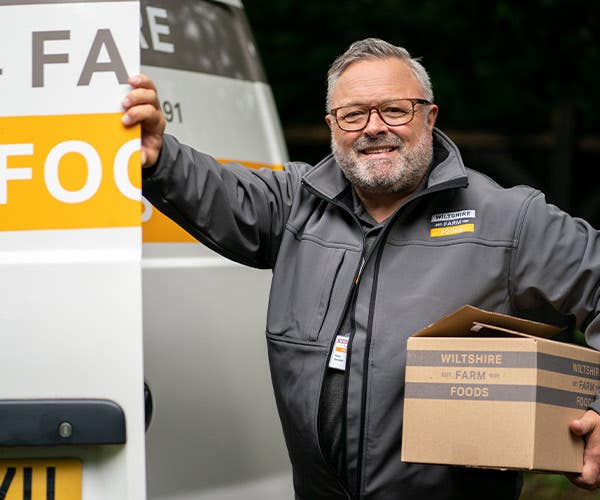 In the support of sustainability, we do not offer specific time slots. Instead, our delivery drivers use the best routes to protect our environment. This ensures they are driving the shortest distances, maintaining low miles and fuel efficiency – helping to reduce our impact on the environment.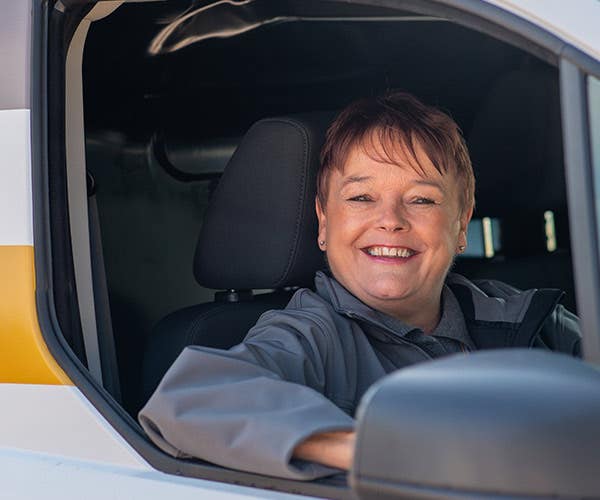 Good Old-Fashioned Service
As we saw demand increase during the first lockdown we quickly adapted our approach to ensure we could still deliver as usual, ensuring our customers didn't go without. We re-deployed our workforces to ensure there were enough employees on the frontline to deal with demand, whilst maintaining our good old-fashioned service.

We were able to take these learnings and make sure we were prepared for the second lockdown, so rest assured we are still delivering to your door with a smile.
Secure Your Meal Delivery Slot
Securing a meal delivery slot with Wiltshire Farm Foods is quick and easy.
Simply enter your postcode in the box below to find your local outlet - this will provide you with a list of upcoming delivery dates in your local area.
Confirm your outlet and begin shopping: you can browse our full range of ready meals or 'shop by brochure code' – allowing you to shop easily online using the unique codes from our brochure.
We understand that this can be a worrying time, especially for the extremely vulnerable who are unable to get to the shops and advised to stay at home where possible. However, we at Wiltshire Farm Foods are always here for you and happy to help. We will always strive to do our best by delivering delicious frozen ready meals to your doorstep.

If you or a loved one identify as extremely vulnerable, we have a phone line that provides home food deliveries for the elderly and vulnerable, as a priority.

If you have any issues placing an order online, call our website support team FREE on 0800 121 4233 and they will be very happy to assist you.