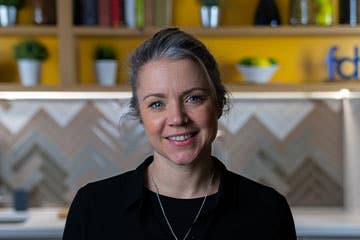 HEALTHY FATS TO INCLUDE IN YOUR DIET: OUR DIETITIAN SERIES
HEALTHY FATS TO INCLUDE IN YOUR DIET: OUR DIETITIAN SERIES
Added 835 days ago. 25 February 2021
Our in-house Dietitian, Emily, discusses which healthy fats we can be eating as part of our diet and discusses their importance. Discover more here.
In our latest video, our in-house dietitian, Emily Stuart, provides an insightful discussion into the importance of healthy fats in our diet.
What is fat?
Fat is one of three macronutrients, along with carbohydrate and protein, that we need as part of a balanced diet to ensure good health. Fat, in small quantities, is good for us to include within our diet as it provides us with energy, essential fatty acids and fat-soluble vitamins that are key for optimum functioning of the body.
Unsaturated vs saturated: what's the difference?
As Emily explains, there are two main types of fats in our diet, unsaturated fats and saturated fats. Most foods contain a mixture of both these types of fats, but they each have different chemical structures which result in different functions in the body. Too much saturated fat can result in higher levels of non-HDL cholesterol, often known as the bad cholesterol, which can lead to various health issues. This kind of fat can be found in foods such as butter, lard, coconut oil and fatty meats. Whereas food such as nuts, seeds, oily fish, vegetable oil and avocados are rich in unsaturated fats, often referred to as 'healthy fats'.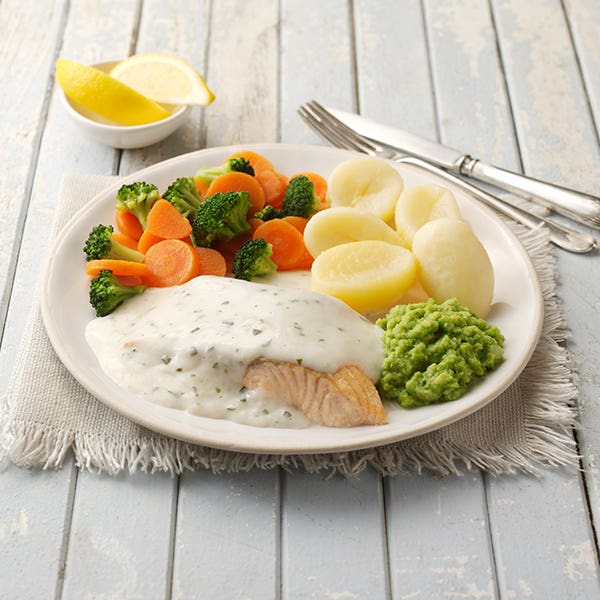 How can I reduce my saturated fat intake?
Diet and nutrition surveys show that we are generally eating too much saturated fat in the UK, however eating more unsaturated fats is better for you and it may help to lower levels of non-HDL cholesterol if you replace some of the saturated fat in your diet with unsaturated fats.

If you often eat a lot of red meat, Emily suggests that you may want to consider replacing it once or twice a week with oily fish instead, such as mackerel or salmon. If you're stuck for choice, at Wiltshire Farm Foods we have some great options for tasty Fish ready meals, such as our flavoursome Fillet of Trout in Lemon Sauce.

Changing your cooking oil from butter to a vegetable or rapeseed oil is another small change you could make to reduce your intake of saturated fat. Foods such as unsalted nuts, seeds and avocados are also rich in unsaturated fats, so these are a great choice to grab for a snack.
How do I know which meals contain which fat?
In the UK it is a mandatory requirement for nutritional information to be stated on most pre-prepared food. At Wiltshire Farm Foods, we take nutrition very seriously and use traffic light labelling on all of our meals so our customers know exactly what they are eating.

This labelling is clearly stated on our meals, in our brochure and displayed on our website to make it nice and easy for customers when ordering our frozen ready meals. It shows whether the meal contains low, medium or high amounts of fat, saturated fat, sugars and salt through traffic light colour coding. This means it makes it easy for you to distinguish whether the food is higher in saturated or unsaturated fat.

We work closely with our dietitian, Emily, to ensure we develop and produce meals which not only taste delicious for you, but also form part of a nutritious, balanced diet. For example, our Nutritious and Delicious range of ready meals has a variety of tasty dishes that are all low in fat, saturated fat, sugar and salt.