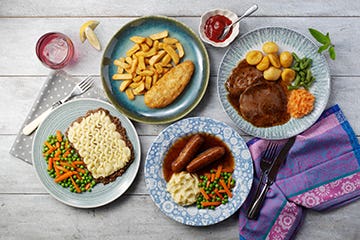 How to choose the best ready meal delivery service in 2023
How to choose the best ready meal delivery service in 2023
Added 699 days ago. 9 January 2022
What should you consider when choosing a ready meal delivery service? Read our guide to help you make sense of the options.
What should you consider when choosing a ready meal delivery service? Read our guide to help you make sense of the options.
We all know that eating well means living well and that mealtimes should be a moment of joy in any day. Tucking into a delicious meal is often the best part of the day.
But sometimes cooking from scratch can feel too stressful and complicated. There are times when you just want to take the hassle out of it, and that's where ready meal delivery services come in.
They provide home delivery ready meals to your door, perfect for days when you don't feel like cooking. You'll want delicious meals that don't cost the earth and a reliable service that always brings home cooking straight to your front door. In this article we look at how to find and choose the best ready meal delivery services for your needs.
Hot, fresh or frozen?
There are three basic types of ready meal delivery service. Those delivering hot ready meals, those delivering fresh foods and those delivering frozen ready meals. You'll need to decide which one suits your requirements best:
Hot Ready Meals: There are hot meals on wheels services which can bring individual hot meals to your door at specific meal times. It arrives cooked and ready to eat but will only be delivered as one meal at a time.

Fresh Ready Meals: Some services such as supermarkets will deliver fresh or chilled ready meals that can be stored in the fridge and then heated up when you want them. A nice way to eat fresh but often the meals have a restrictive time window in which to eat them.

Frozen Ready Meals: Specialist services such as Wiltshire Farm Food can provide delicious and nutritious frozen ready meals that can be stored in the freezer ready to go whenever the mood strikes. Meals can be bought individually, in packs or in bulk and are delivered by friendly, reliable drivers straight to your door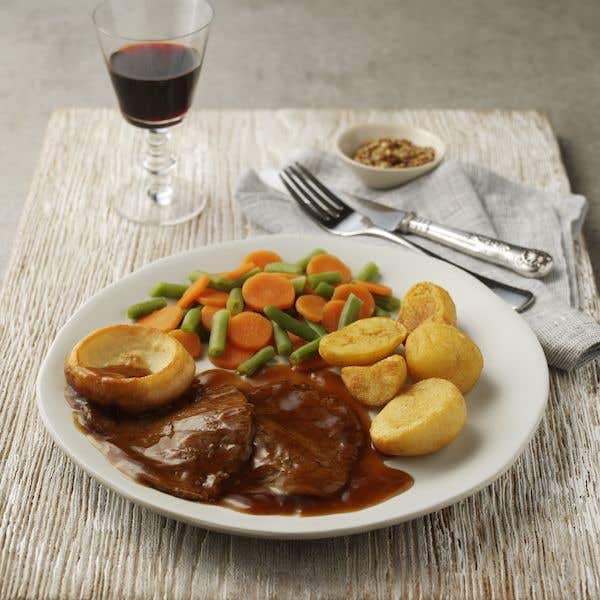 The next factor in choosing a ready-made food delivery service is the menu range. You'll want a service with a broad range of tempting dishes so you can enjoy a varied and tasty range of meals.
Selecting the best ready meals: Menu Choices
A factor to look for in ready meal delivery services is the menu choice. There should be plenty of different dishes so there's always something to tempt you, otherwise it won't be enjoyable. Nobody wants to be stuck eating the same thing over and over again.
To help us find the best home delivery ready meals let's take a quick look at some of our own favourite dishes. Our talented Chefs are always rustling up the best ready meals, full of flavour and inspired by a range of exotic cuisines. Just take a look at some of these delicious options:
Convenient delivery
Always check that any ready meal service you consider has a convenient way of delivering the food to your door. Whether they offer a choice of delivery days or time slots, make sure the food will arrive at a time that suits you.
For larger national services, look out for local delivery depots that have staff who know the area. Plus, a helpful and friendly driver should offer to help you put the food away for you and answer any questions you have.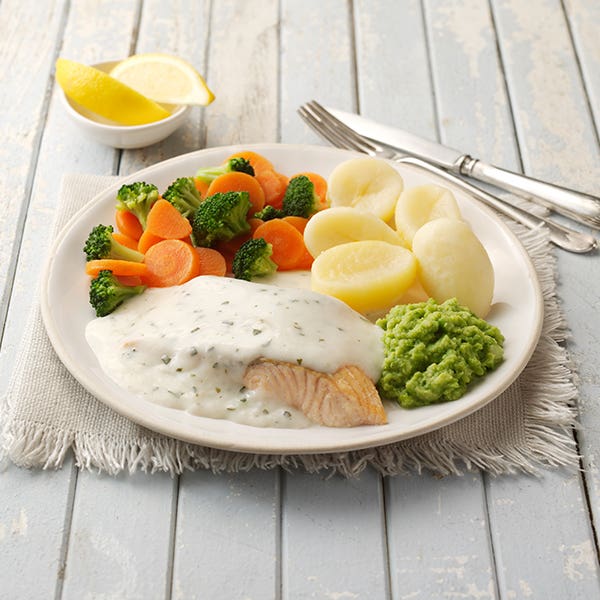 Nutrition and dietary requirements
The nutritional quality of the food and ingredients is really important. It's worth checking the labels of a few of the meals to make sure that there are plenty of options to meet your specific dietary requirements.
Some supermarket ready meals are infamous for being very high in added sugars and fat. Checking the nutritional content will help make sure that the ingredients are good quality and there aren't unnecessary additives lurking inside.
The best home delivery ready meal services will understand that great tasting food isn't the only thing that's important. It also needs to be soul warming and full of nutritious ingredients.
That's why at Wiltshire Farm Foods we use registered dietitians alongside our talented chefs, so we can be confident in bringing your our best ever ready meals.
Provenance
It's also important to know where your food comes from. Check different providers to see where they source their food, and if they are transparent about its origins. Ideally, services should use local suppliers and ingredients to ensure great quality and taste.
Costs of a home delivery ready meal service
The cost of the ready meals can be used as an overall quality indicator. Generally speaking, very cheap ready meals will use cheap cuts of meat and lower quality ingredients to keep costs down. It doesn't follow that expensive is always better, but it's worth using your judgement, especially with meat products.

Also look out for add-on costs such as delivery charges and minimum order spends – these should always be clear upfront and not added to your bill at the end.
With all these pointers, you should be able to compare the different ready meal delivery services to find the one that's right for you.
Summary
In summary, when you're looking to choose the best ready meal delivery service you should consider the following:
Decide on whether you want hot, fresh or frozen ready meals

Look at the range of ready meals available on the menu

Check your delivery options

Always read the labels and check the nutritional values

Find out where the ingredients are sourced from
Request a free brochure
Order a FREE copy of our latest brochure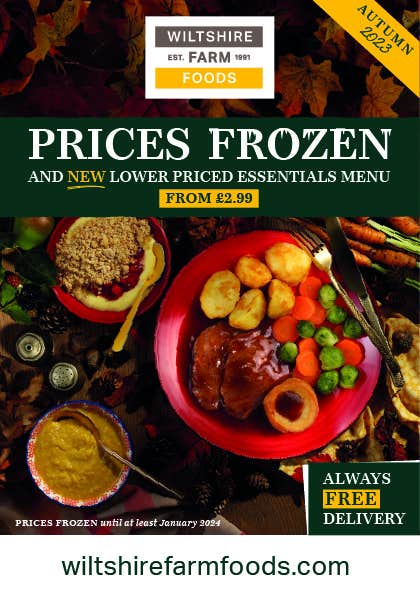 Shop by brochure code
Browse our range of over 300 tasty dishes with free delivery from our friendly local drivers. They're loved by 1000s of happy customers who've rated us excellent on Trustpilot.