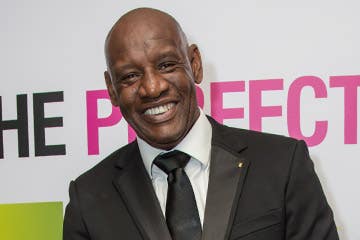 INTERVIEW WITH A CHASER
INTERVIEW WITH A CHASER
Added 1131 days ago. 27 August 2020
We caught up with former Mastermind champion, and now resident Chaser - The Dark Destroyer himself, Shaun Wallace to find out a bit about life as a Chaser.
Quizzes, for a long time, have been a popular mainstay of daytime and early evening television. Now, due to life under lockdown, they are even more popular as friends and families test each other's knowledge through video calls.

We caught up with former Mastermind chamption, and now resident Chaser - The Dark Destroyer himself, Shaun Wallace - to find out a bit about life as a Chaser, and what it takes to be that good at quizzing.
As a child, Shaun grew up on a steady diet of TV law dramas such as Rumpole of the Bailey and Crown Court,
as well as quiz shows like Mastermind and University Challenge.
"I was fascinated by people using their verbal dexterity to represent people in court, but also how people could use their minds to answer questions under pressure. It taught me that if you really want to achieve something in life, you've got to educate your mind."
To date, Shaun has lived a successful life as both a Barrister, and a professional quizzer. Not only becoming a lawyer, but also being crowned Mastermind Champion in 2004. It was during a slower period in his career that the quizzing fire was really ignited, and the journey to
becoming a Chaser began.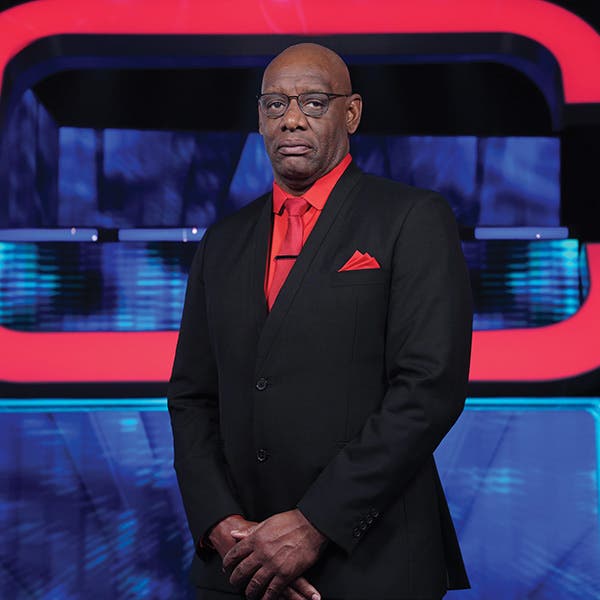 "I'd watch shows like Fifteen to One in the afternoon. But it's all well and goodanswering questions from the comfort of your sofa, I wanted to see how good I really was. It wasn't about the prizes; it was all about the competition."
"As an 11-year old boy I was like Muhammed Ali…'I will be a lawyer, I will be the greatest!'…and if you talk the talk, you've got to walk the walk."
Being crowned Mastermind Champion, just narrowly missing out on joining the Eggheads team – it all led to him being scouted by ITV to become the first ever chaser.
"They invited me to audition for 'an exciting new gameshow concept'. They asked me 30 questions, 28 of which I got correct. So I came out of quiz retirement – and became The Dark Destroyer."
Along with Mark Labbett (The Beast), he completed a 10-part pilot of the show in the old Granada studios in Manchester, and the rest, as they say, is history!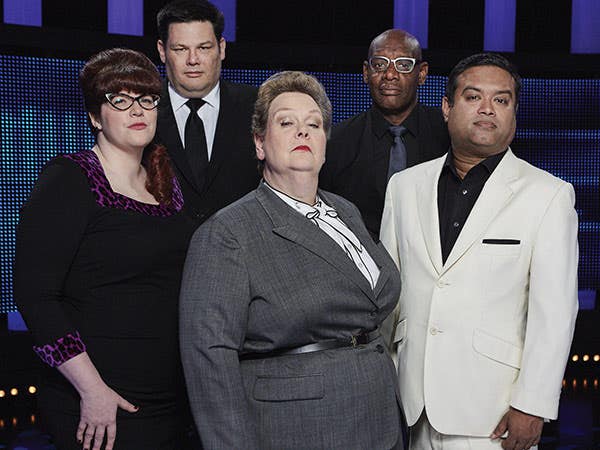 So, what does it take to be a Chaser?
"At least two hours of revision per day. There's no point in practicing things I already know; I keep up with what's current – number one records, news, film releases. It's important that we, as Chasers, know what's going on in the world."
Shaun's persona on the show is that of a ruthless, stern, question answering machine – admitting he's there to answer questions and make sure the contestants leave with nothing.
"I'm not there to smile and laugh, I'm there to win. I leave the funny stuff to Bradley. That said, I'm the only Chaser who visits the contestants afterwards, whether they win or lose. I have a healthy respect for anyone who can stand up in an artificial studio and answer questions under the pressure of bright lights and a timer."
"The whole Chase family work so well together, and I think that really comes through in the final production. Us Chasers have a lot of respect for each other – supporting each other from behind the scenes. Paul (The Sinnerman), is also a professional comedian, so always has a readily available one-liner to make everyone laugh."
With production on hold for the time being, Shaun has switched roles and has been hosting The Chase EXTRA Lockdown quiz on YouTube, temporarily taking on the role of quiz master rather than Chaser.
"I've done lots of lock down quizzes for people around the country, it's an honour to be invited to take part! I prefer to answer the questions, but hosting is fun, too. I like the questions to be as inclusive as possible, so everyone has a chance to take part."
When he isn't answering questions in front of the camera, or representing people in court, Shaun also enjoys writing. Having written his autobiography, 'Chasing the Dream', he is now working on a historical book.
"It's called 'On this Day', and details historical events on each day of the year, one for all 366 days. For example, 10th June 323 BC, Alexander the Great died in Babylon."
On this Day is a work in progress, but you can purchase Chasing the Dream from Amazon.co.uk now. Finally, we asked Shaun if there were any other TV quiz shows he wishes he'd had the opportunity to take part in.
"Who Wants to be a Millionaire, because I'd have definitely won a million quid."