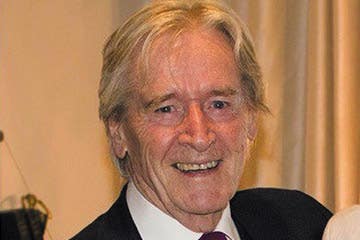 INTERVIEW WITH WILLIAM 'BILL' ROACHE
INTERVIEW WITH WILLIAM 'BILL' ROACHE
Added 1230 days ago. 27 July 2020
Actor William 'Bill' Roache has been walking the Cobbles of Coronation Street since it first aired in 1960. Now, from a sun-bathed seat in his home conservatory, Bill shares those life-long philosophies that have made him content both on and off screen.
From the army to the television screen
Born in 1932, Bill was a quiet child and one who, it became quickly apparent, would not be following family tradition.
"I had quite a successful school career – sent to boarding school at the age of seven, I learnt to be quite independent. However, I wasn't very good at the sciences, so I didn't get my place in medical school where my father and grandfather had been. I definitely felt a need to fulfil the family honour."
National Service provided this opportunity. Called up into the Royal Welch Fusiliers, Roache went straight from the classroom into months of gruelling training, before being selected to become an officer.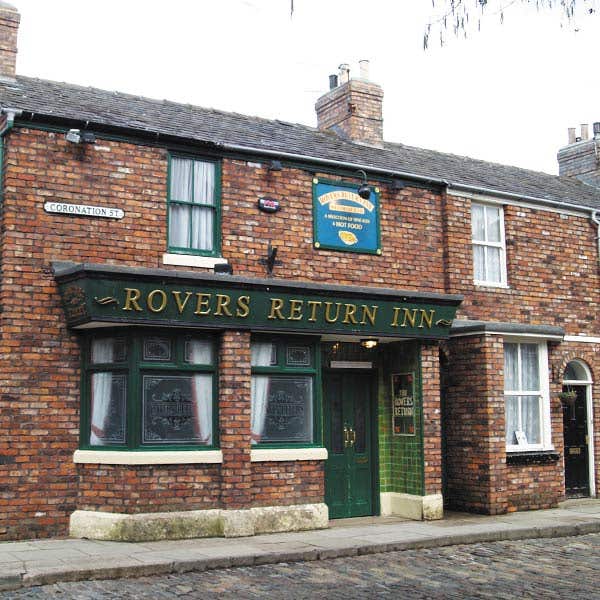 "My passing out parade was a great achievement, I was really proud, if a little terrified. I was sure I'd be posted to Korea. I had no idea that the Second Battalion was stationed in Jamaica! Someone was looking out for me; I was very fortunate. But after five years, I realised that the army just wasn't for me."
Having acted a little at school, Roache took the money he had saved and moved to London. With no contacts and no idea how to break the industry, Roache did the only thing that seemed natural: he wrote to the director of every film he enjoyed. Hundreds of letters later, he got a call.
"It was only a small part, but that was the beginning. I made a few contacts and went into repertory theatre to really learn the craft. It was only then that I began to feel like I could really be an actor."
After two years in rep, Roache began to land small parts, eventually landing his breakthrough role in a television play – Marking Time.
"At that time, the Wednesday night play was a television highlight. So, when I got the lead in this play about a young soldier in Germany falling in love with a German girl, I couldn't believe my luck!"
What Roache didn't know was that while recording, Tony Warren, the creator of Coronation Street, visited the studio and handpicked Roache as the actor for Ken Barlow.
"My agent rang and said, Granada want you to come up to Manchester and do a little programme, I think it's a comedy. I didn't want to do it, but eventually went to interview for this show called 'Florizel Street', later Coronation Street. It was only supposed to be an 11-week job!"
When Coronation Street aired, it was somewhat of a 'renaissance' for TV drama - far from being thought of as a 'soap opera' as it would be today.
Initially, the show had a cast of fifteen, most of whom were quite unknown in the acting profession. How that has changed for Bill, 60 years on!
"We were a close-knit group, and I got on very well with Frank Barlow – Ken's father, played by Frank Pemberton. We both lived in London at the time and would share the driving up to Manchester for filming."
"We were a cutting-edge drama serial – it just took off, bang! The ratings were through the roof!"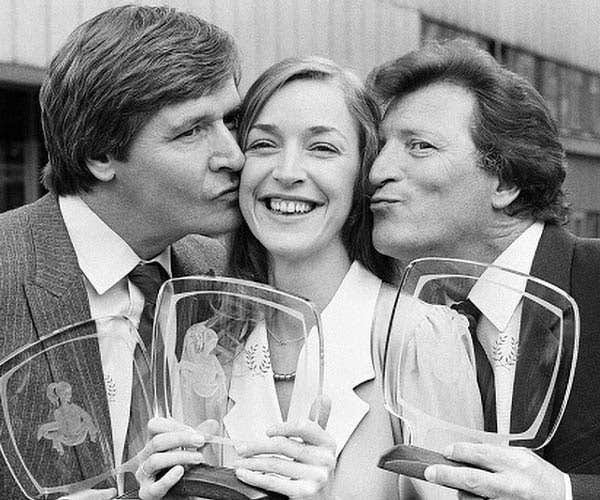 Those who are avid watchers of the show will remember the love-triangle that took place between Ken Barlow, his wife Deirdre, and Mike Baldwin during the early 80s. Bill recounts this as one of his favourite eras of the show.
"This really hit the pulse of the nation – it just shot up in the ratings. It was a wonderful and exciting time – we even won awards! I think that was my most powerful story."
You can imagine after 60 years Bill has experienced all manner of off-air curiosities behind the scenes. He recalls Anne Kirkbride's (Deirdre) sense of humour, and also love of cleaning!
"
She was always cleaning, she used to bring her Marigold gloves to work! When they created the smoking area for the actors, she'd wash it all down! She was a wonderful person to be around, full of humour and very kind. I was very fortunate to work with her for all of that time."
Originally offered a three-year contract, the rest is history! 60 years later, Ken Barlow remains a much-loved part of the show.
Apart from his life on screen, acting is not Bill's only life venture, as he also launched his own book in 2018.
"Life and Soul is a book about my lifestyle and my understanding of the aging process. I talk the basic things like sleep and exercise, but also about the need to be positive and optimistic, and to trust in our own knowing.
How often has your heart said, that doesn't feel right, and your mind has had to work really hard to figure out why? We don't give enough credit to our intuition and our feelings. We need to get out of our heads and into our hearts to really discover our true selves."
" If I had one piece of advice to offer it would be this: love solves everything. Whatever you've got, a row an argument, a money problem,a business problem, pour love into it.That is who we really are
Another one of Bill's proudest achievements is being awarded his MBE from Her Majesty, the Queen!
"On one occasion I was lucky enough to be left alone with her. She's a wonderful lady. Of course, it's etiquette not to share what you discuss, so my lips are sealed! She was very easy to talk to."
Funnily enough, this wasn't the first time their paths had crossed. While stationed in Jamaica as an army officer, Bill was introduced to the Queen when she came to visit on her Commonwealth tour!
"I remember meeting her at the Governor's house. We had a regimental goat that used to eat cigarettes, so we gave her one to feed to it, which she found terribly funny!"
We were proud to learn that Bill is actually a fan of Wiltshire Farm Foods, too!
"The very name, 'Farm Foods', gives you a feeling of wholesomeness and goodness. And of course, who could resist a deliciously cooked roast beef dinner with roast potatoes!"