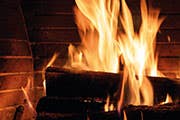 KEEPING YOUR HOME WARM
KEEPING YOUR HOME WARM
Added 1383 days ago. 25 February 2020
Struggling to keep your home cosy this winter? Lock in some extra warmth with these tips.
A guide to keeping warm in winter
Being cold can lead to illness, as we get older we can lose body heat faster than when we were younger so keeping your house nice and warm in the winter is essential for keeping healthy. Living rooms should be at least 18c; according to Public Health England that's the ideal room temperature for elderly people. But it's not just about keeping the heating on, there are other ways you can help to heat up your home.
Keep your house warm with these 10 tips:
1. Cover the keyholes -They can let small draughts through. Fitting purpose-made covers, or simply using Sellotape, can prevent this.

2. Use tin foil - Place it behind the radiator to help reflect heat back into the room. You can used simple tin foil for this or special radiator heat boards.

3. Cover the floorboards - If you have uncarpeted areas, cover it with a cosy rug to prevent cold from spreading. A lot of heat can be lost via cracks in floorboards so cover as much as possible in winter.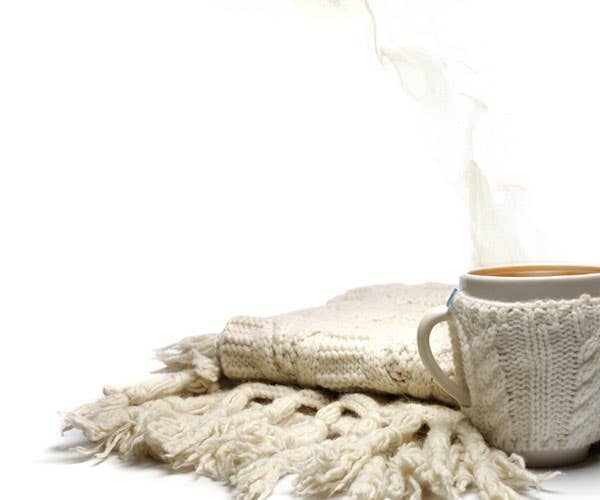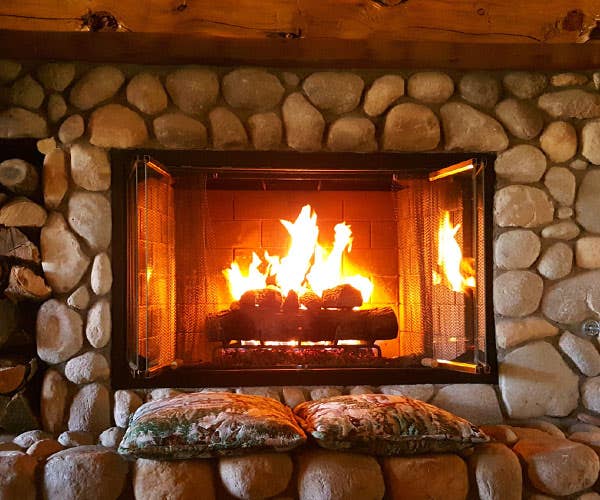 4. Clear the way – Having a large piece of furniture like a sofa in front of the radiator will block heat from the room so move furniture away from radiators to let the warm air circulate.

5. Block it up - When not in use, block your chimney with a chimney balloon. If you don't have a chimney balloon, try using an old cushion in a plastic bag.

6. Use the shower steam - After you've showered, leave the shower door open to spread the heat. If you're having a bath don't drain away warm water, wait until it's cooled before pulling the plug.
7. Close curtains – close your curtains at dusk to keep in heat from the day, the sunlight streaming in during the day will help to heat your home.

8. Open the overndoor – after you've cooked try opening the oven door to make the most of the remaining heat. Just watch out if you have a curious cat around!

9. Hot water bottle – the benefits of this are two-fold, boiling the kettle will bring more warmth to your kitchen and having a hot water bottle will keep you toasty. Keep a blanket handy on the sofa too to get extra warm. While the kettle is boiled maybe enjoy a hot chocolate too to spread the warmth even more.

10. Check for drafts - these could be under the door, from a letter box or cat flap, make sure you check where cold air could come from and get insulation in place.
Keep up with boiler maintenance
Make sure your boiler will keep going through the cold weather and book in a boiler service. Find a reputable heating engineer who is on the Gas Safe Register. If possible, it's always a good idea to get recommendations from people you know and trust. This is also a good time to ensure that you have an effective Carbon Monoxide detector and that the batteries are working as well.
Saving money on heating
You could be eligible for the Government's Free Insulation scheme, so you can enjoy a warmer winter. A well-insulated house saves on bills and keeps the heat in. This scheme can be used to ensure that your loft and cavity walls are properly insulated. A representative will assess your home and work out what insulation work can be carried out.

If you were born you were born on or before 26 September 1955 you should receive a winter fuel allowance to help cover heating costs. This will be paid automatically after your first payment. If you're not receiving this then contact the Winter Fuel Payment Centre.

You may not be getting the best deal from your energy supplier. There are a number of comparison sites that can help you find out how you could save on your energy bills by switching. It's worth keeping an eye on this as switching to better deals can save a lot of money.

As tempting as it is to stay indoors in the warm try to still get out for fresh air where possible to keep a healthy balance.