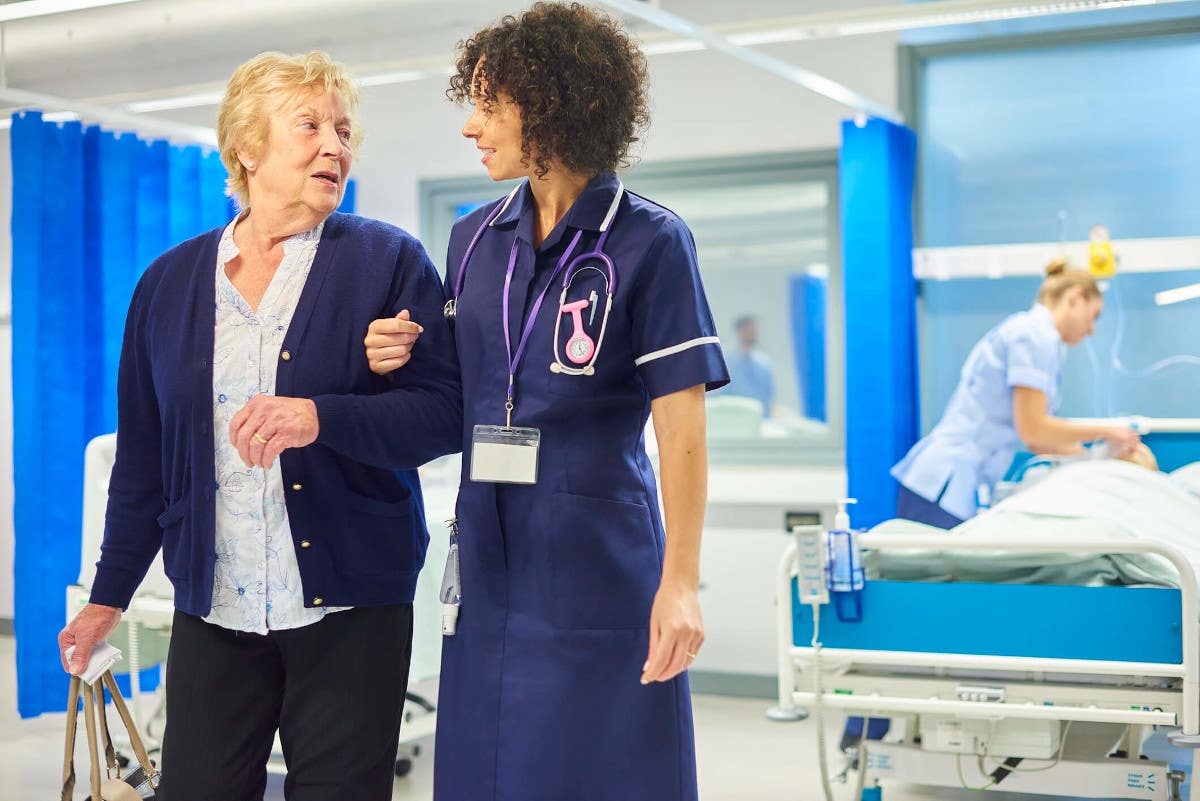 LEAVING HOSPITAL 5 THINGS TO CONSIDER
Added 489 days ago. 31 May 2022
After a stay in hospital, sometimes all you want is to be back in your own home. However, elderly patients being discharged from hospital need to have access to the necessary support to make their return home straight forward and help get them on the mend as soon as possible.
When assessing if you're ready to leave hospital, your doctor and nurses will need to ensure there are adequate care and support plans in place for you at home. The discharge process checks that your ongoing care meets your future care needs. Staff will help prepare you for discharge by checking that that you have transportation to get home, supplies of any medicine you need and a copy of your care plan.

They will also contact your local GP to let them know you have been discharged. You may be eligible for a visit from a district nurse, if this is the case then they will tell you what to expect next.

Here are five things to consider once you've been discharged from hospital:
1. Getting the care you need
Depending on your care needs, intermediate care is available from NHS for up to six weeks after a short-term illness.

If you require more long-term help, then you may be referred for a care needs assessment which will determine whether you need or are eligible for help from local support services. Age UK have a useful guide to help you learn more about this process.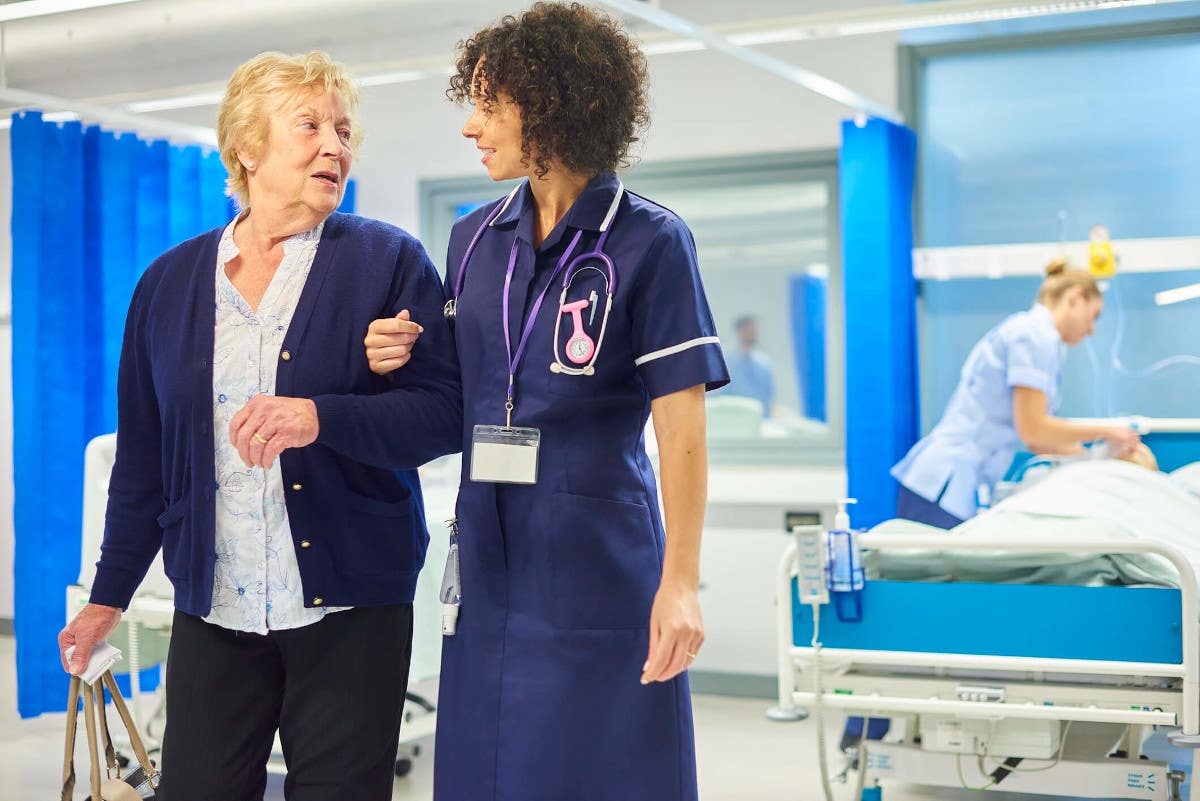 Whilst you're recovering from your stay in hospital, there may be tasks that you need some help with such as cleaning around the house or keeping on top of the garden. See if your family or friends can lend a helping hand. Our caring for the elderly blog has lots of handy advice they can follow about how best to help you.
2. Home adjustments
If you've been in hospital because of a fall or slip, you may want to make some modifications to your home, such as adding extra railings around your house. Our blog on independent living has some guidance on how to ensure your home is suitable for your needs.
3. Make mealtimes easier
When you are recuperating from an illness or fall it's important to ensure that you're still eating nutritious meals to help you get fighting fit. Our meals are delivered to your door and are quick and easy to prepare. They cook straight from frozen in the microwave or oven and are an ideal option for when you can't or don't feel like cooking. If you're not sure what you'd like, why not order one of our menu packs, which offer a selection of our delicious meals and desserts so that you can try a bit of everything. Our local, friendly delivery drivers will even put the food away in your freezer for you, if you'd like.
4. Write down questions to you want to ask and keep a record of advice you've been given.
When you're in hospital, there can be a lot of information given to you, which means there's lots of important things you need to remember. Write down any information you're given, so you can refer back to what the doctors have said easily when you're home from hospital.

When you're being discharged hospital staff will go through what medication you need to take and when. Make sure you make a note of these instructions and any other directions given as it's really important you take any medication you need correctly.

When hospital staff are available to talk, it can be tricky to remember everything you want to ask. Try to write down questions as you think of them, so when hospital staff can talk, you have everything you want to ask them at the ready. This will also help you remember anything you may also want to ask your own GP.
5. Accept help and don't rush yourself
Coming home from hospital can be a disorientating and stressful time. It's perfectly normal to feel anxious about it. You may want to talk to someone about how you're feeling and get more support. Age UK have a useful guide about getting help after being discharged from hospital and a free advice line on 0800 678 1602.

It is also important to give yourself the time to recover, don't try to push yourself to do things too quickly and accept help that you're entitled to. Family members and local social services may also be able to help you so it's worth exploring all your options.