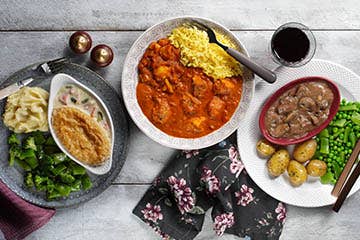 OUR AUTUMN MENU HAS ARRIVED
Added 364 days ago. 26 September 2022
We're excited to introduce our NEW Autumn menu, filled with delicious new recipes for you to enjoy this season. Find out more here.
Our talented chefs have been working hard on some delicious new creations for our exciting NEW Autumn menu. You'll find lots of satisfying stews and casseroles that are perfect for warming you up on a cold day!
We've also got a selection of tasty new seasonal sides and have introduced our new Sweet Treats menu - all your favourite cakes plus some beautiful new bakes!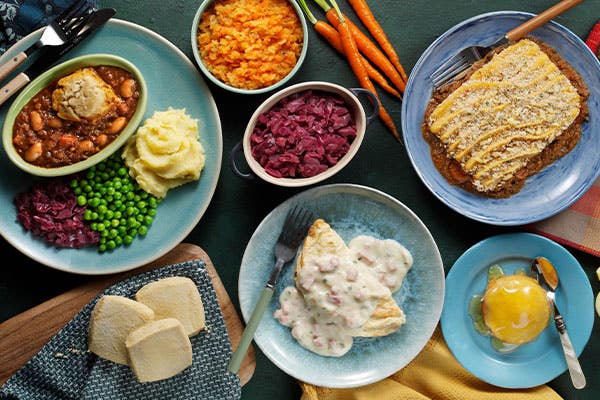 Warming main meals...
---
Superb seasonal sides...
---
SWEET TREATS
We're excited to bring this NEW menu section, combining all your favourite cakes plus scrumptious new baked delights to discover.

Perfect for an afternoon pick-me-up.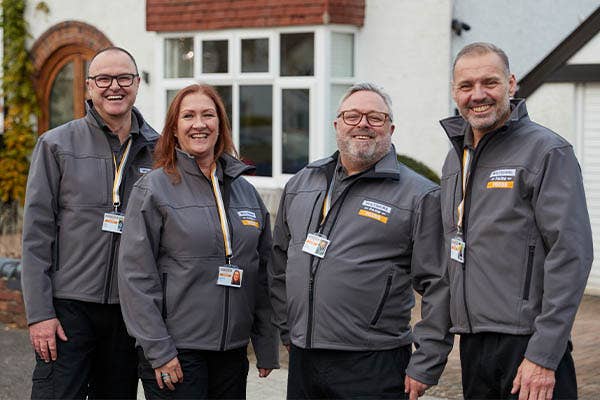 SPREADING THE SUNSHINE
As ever, you can depend on Wiltshire Farm Foods to be there with your easy meals come rain or shine, always with the time for a friendly chat and to help put your food in the freezer if you wish.

With no contract, you're free to order as little or as often as you like. We'll just be here when you need us to bring some sunshine to your door.
TAKING GOOD CARE OF OUR PRECIOUS PLANET
As a sign of our commitment to combatting climate change, we are making a pledge to become 'net zero'. We want to get there by 2040, which might be a little way off, but the journey has begun - and there are lots of targets along the way. We're working together across every part of the business to identify opportunities for reducing our carbon footprint with a view to getting it all the way down to...zero!

Don't forget - you can also return all of your empty meal trays back to us on your next delivery! We make sure that 100% of these are recycled into brand new trays for our meals through our trail-blazing Collect and Recycle Scheme.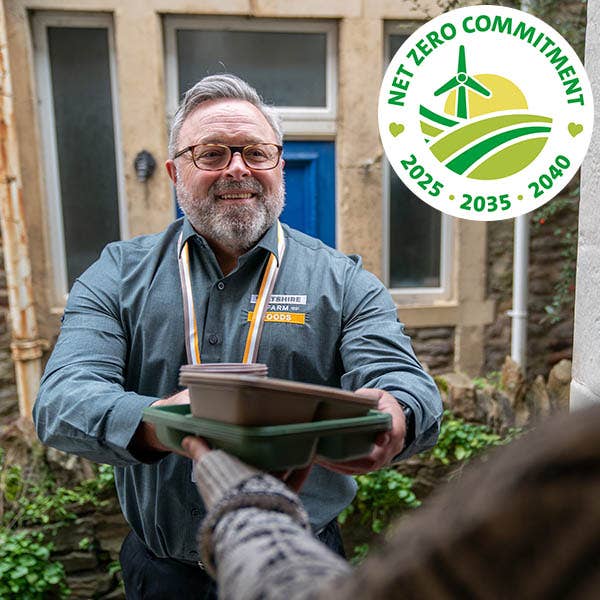 Request a free brochure
Order a FREE copy of our latest brochure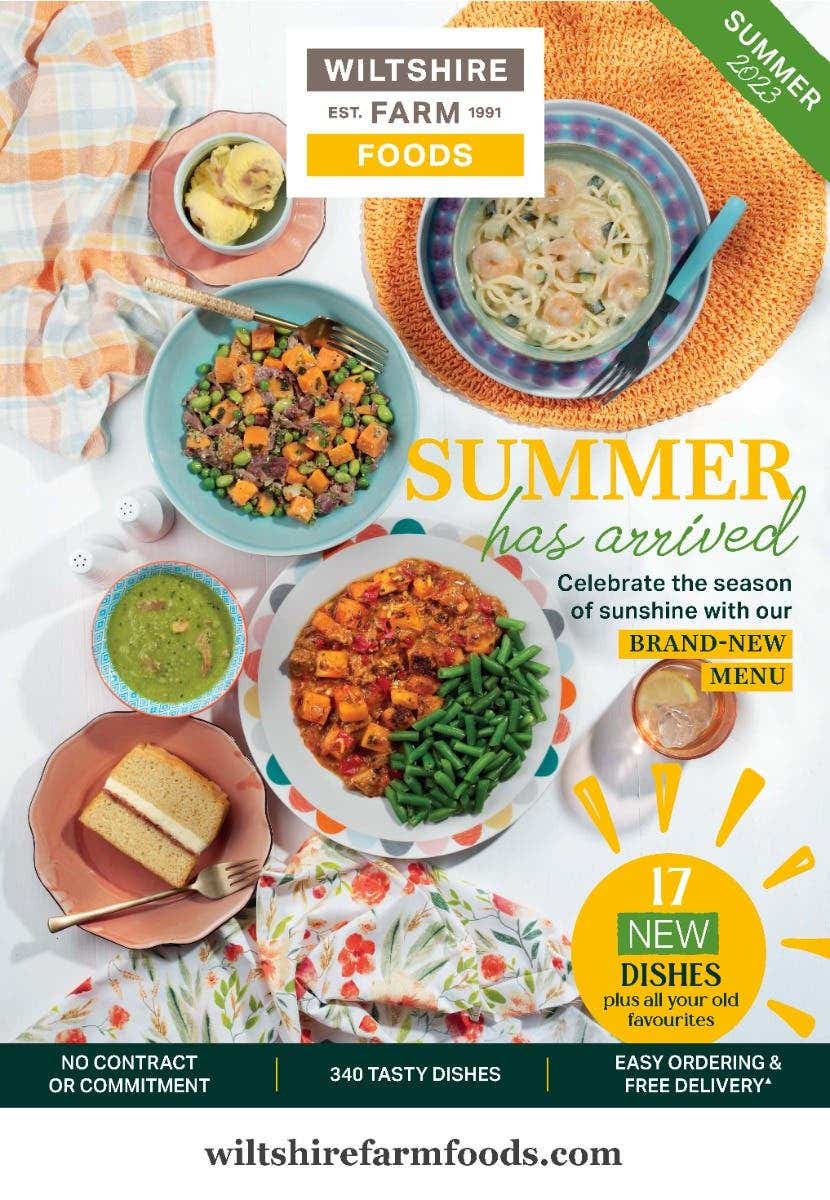 Shop by brochure code
Browse our range of over 340 tasty dishes with free delivery from our friendly local drivers. They're loved by 1000s of happy customers who've rated us excellent on Trustpilot.