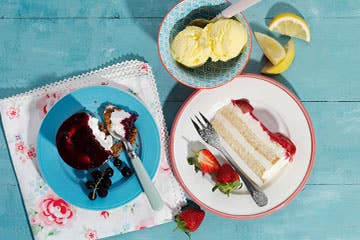 OUR TOP 10 CLASSIC SUMMER DESSERTS
OUR TOP 10 CLASSIC SUMMER DESSERTS
Added 216 days ago. 1 May 2023
What is it that makes a delicious summer dessert? Should it include refreshing fruit, a chilled scoop of ice cream or a hint of moreish chocolate? Keep reading for our top 10 summer desserts to bring you delight.
Choosing a summer dessert means a chance to dig into something light, fruity and full of flavour. We think the perfect summer desserts should be either:
Light – To compliment the warmth and light of summer sun

Fruity – To reflect the seasonal fruits on offer like tasty summer berries

Chilled – To cool us down on those hot, sunny days
To help you narrow down which of our delicious puddings for summer you should try first, we've hand-picked 10 delicious summer desserts to enjoy under our glorious British sunshine, including a few new delights from our special Summer Menu!
1. Lemon Sponge With Rhubarb & White Chocolate Custard
NEW FOR SUMMER.

A zesty lemon sponge with rhubarb. Served with a white chocolate custard. Created exclusively by our pastry chef Matthew Peters who says 'With contrasting sharp, fruity, sweet flavours, this makes the perfect summer dessert'.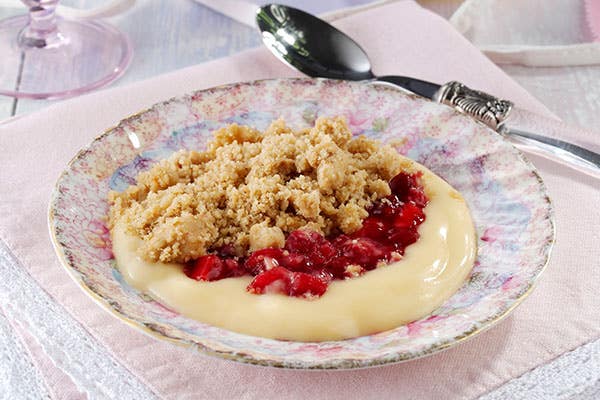 2. Summer Fruits Crumble & Custard
If you enjoy berry summer desserts this is sure to delight your taste buds. A delicious combination of blackcurrants, raspberries and apple topped with a golden oaty crumble. Served with a creamy custard. The ideal summer pudding.
3. Blackcurrant Cheesecake
With the most perfect fruity flavours for a summer dessert, you need to try our Blackcurrant Cheesecake! A biscuit crumb base topped with a delicious cheesecake mousse and blackcurrant sauce. Our frozen cheesecake ticks all of boxes!
4. Baked Vanilla Cheesecake
This cheesecake is creamy and delicious! The vanilla topping is light and fluffy over a crumbly oaty base making it the perfect combination.
5. Strawberry Mousse
If you're looking for a soft dessert option, this is always a favourite. A creamy and refreshing strawberry mousse a light dessert, you could even add a fresh strawberry or two.
6. Strawberry Sundae
Continuing the berry dessert theme, another cold dessert option is a classic sundae. Our chef's favourite dessert has rich, creamy vanilla ice cream with a swirl of sweet strawberry sauce.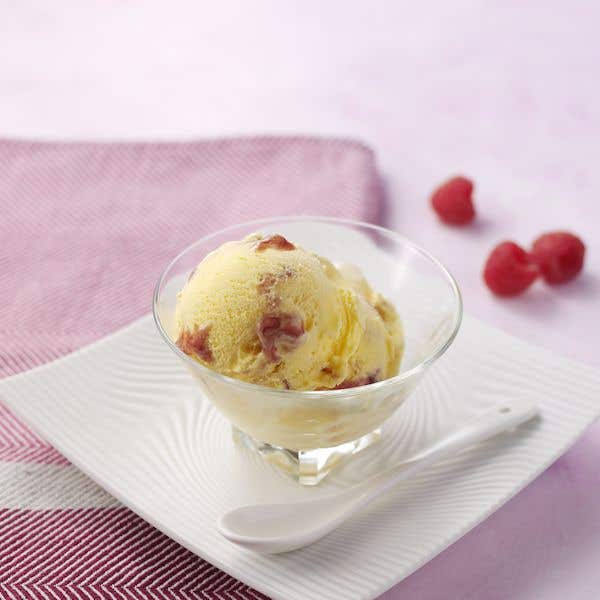 7. Strawberries in Clotted Cream Ice Cream
There's ice cream and then there is clotted cream ice cream. Rich, creamy and fruity, our new dairy ice cream made using clotted cream with strawberry sauce and strawberry ripple is quickly becoming a customer favourite.
8. Chocolate Profiteroles
Choux pastry with a sweet custard cream filling and chocolate topping – we find it tricky to stop at just one. Just as well there are three then.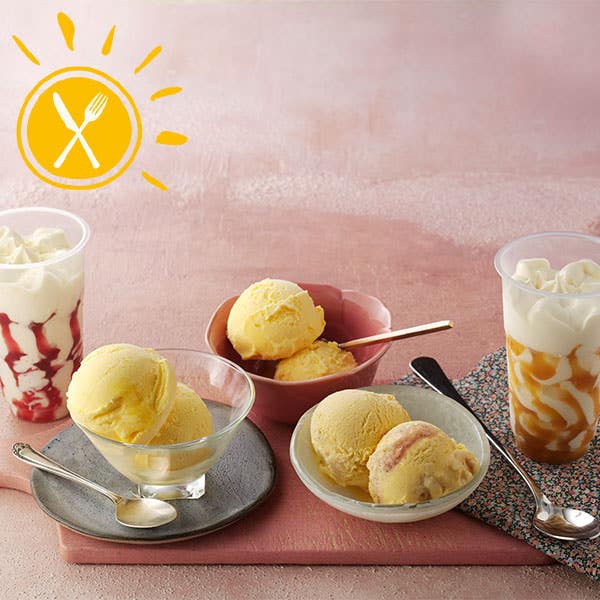 9. Raspeberry Ripple Ice Cream
Our dairy ice cream made with clotted cream and raspberry ripple is creamy and refreshing, guaranteed to please on a hot summers day – or anytime you need a light treat for the taste buds. An ideal cold dessert for summer.
10. Caramel Sundae
Vanilla flavoured ice cream swirled with caramel sauce, what's not to love. It's a real treat, but one you will want again and again.
Did you know our food habits change with the seasons? When the weather is hotter we subconsciously choose colder foods as we have a built in need to regulate our body temperature which is why ice cream is always so appealing in the summer. We have a whole range of Cold Desserts ideal for helping you to keep cool this summer from Chocolate Eclairs filled with cream to sundaes and a range of ice creams.