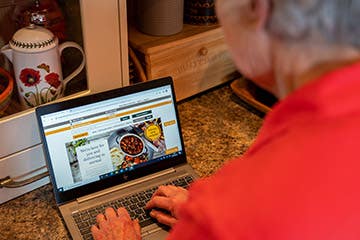 PAYMENT CHANGES
PAYMENT CHANGES
Added 919 days ago. 25 May 2021
We just wanted to let you know that we will soon be upgrading our checkout on the website to provide you with added security when placing an order online.
Reasons for the upgrade
We are in the process of rolling out an update to our checkout which will provide you with even more security when placing an order online. This update ensures we are in line with UK banks updating their processes for checking payments and will keep your online experience with us as safe and easy as possible.
What the changes will be
Due to the update, any of your previously stored card details will be removed from your online account. This means that, once the update has taken place, you will need to re-enter your card details before continuing to order online with us. These can then be saved again, as before.
You may also find that your card issuer (Visa or MasterCard) asks you to enter a One Time Passcode - sent to you by email or text message - when placing your order. This is simply to check that it really is you buying our meals, and to protect you when shopping online.
You'll likely have been asked to enter one of these passcodes when shopping on other sites online, as this is now used across all major UK websites.
Need help?
If you are having issues receiving your One Time Passcode you may have to speak to your bank since this is issued through them.
However, if you are having any problems placing your order with us online, you can call our friendly website support team on 0800 121 4233 or speak to your local team who will be happy to assist you.
When the change will happen
This update to our checkout is being rolled out gradually over the next few weeks, starting from 26th May. Please make sure to keep an eye on your email inbox for a message from us letting you know when this change will be taking place.