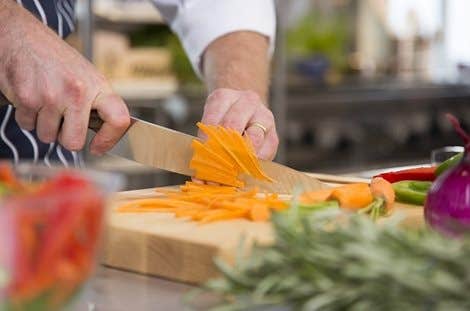 PRE-PREPARED MEALS
Pre-Prepared Meals, Delivered Direct to your Door
Added 371 days ago. 1 December 2022
With our prepared meal delivery service, we've done the hard work so you don't need to worry about chopping vegetables, following recipes or washing up pots and pans.
Our pre-made meals are a convenient way to make meal times enjoyable, quick and easy without all of the meal prep. All our ready meals are made with passion, flavour and quality ingredients. Save time, money and worry with our prepared food delivery service. Having ready made meals delivered to your door takes away the hassle of visiting the supermarkets. Come rain or shine, our friendly delivery drivers are trained in no-contact deliveries, so you can enjoy meals safely in the comfort of your own home, and everyone can stay safe.
Unlike other meal delivery services, we won't send you a box of ingredients and leave you to do the rest. All our dishes are pre-prepared by our talented team of trained chefs, so you can just sit back and enjoy every bite.
Enjoy pre-made frozen meals delivered to your door and heat them up when you're ready to eat, for a fuss-free breakfast, lunch or dinner.
Read more about how our meals are prepared for high quality, nutrition and taste.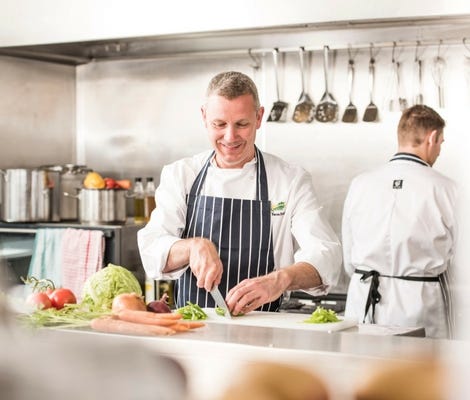 We have over 300 meals and desserts to choose from, plus we are constantly improving our food and adding meals to our ranges.
Choose a pre-prepared meal that is suitable for your needs, created by an expert.
Wiltshire Farm Foods are experts at creating pre-prepared ready meals for a variety of dietary needs.

We use clear labelling on all of our range so that you are safe in the knowledge that our expert chefs have catered for a selection of dietary options, including small appetites, extra tender meals, low sugar and gluten free. We even offer a range of portion sizes from our Hearty meals to our Mini Meals options. Simply use our diet codes and icons visible on each dish when browsing our extensive specialist range of ready meals, including:
Our delivery is free**, and you can choose a day that's convenient for you when you order.
We have over 65 local delivery outlets throughout the UK and our teams ensure your pre-prepared meals are delivered to your door on time and always with a smile.
As our friendly drivers are local to you, you'll see a familiar friendly face too. What's more, we are always happy to help carry your food into your kitchen or pack it away for you, should you need a helping hand. We're also committed to helping our customers to keep safe with no contact deliveries available on request.
Our website is easy to use and you can save your favourite meals and repeat your past orders. Or you can call us on 0800 077 3100.
*Terms and conditions: our satisfaction guarantee applies to all meals purchased from Wiltshire Farm Foods. To request a replacement please contact your local team or tell your delivery driver. You must provide us with the film lid for the meal that is being replaced (at the time the replacement meal is delivered), otherwise we reserve the right to withhold the replacement meal. This guarantee is subject to fair use and we reserve the right to withhold replacement meals. We may amend the terms of this guarantee from time to time.

** Minimum order may apply in some areas