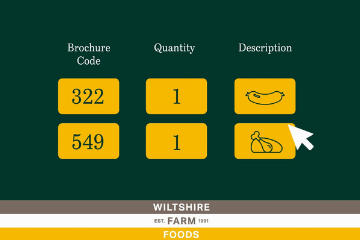 Shop by brochure code online
Shop by brochure code online
Added 1748 days ago. 20 December 2018
Did you know, you can shop by brochure code using our online form. Find out how in this new animation.
Making shopping online quick & easy
Our '

Shop by brochure code

' feature on our website allows you to quickly and easily shop online using the unique codes from our brochure.
If you like to use our brochure when placing your order online, or if you are shopping on behalf of someone else, using our online form will allow you to quickly add your favourite dishes into your shopping basket.
Find out more about the feature in this short animation.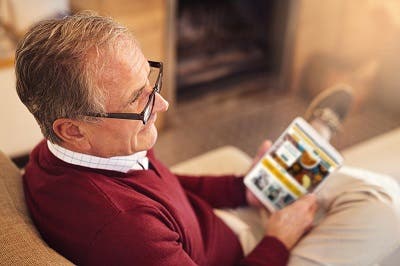 Simple to order on our website
Shopping on our website is easy, simply browse our range of over 300 delicious dishes, with free home delivery*. You can choose to pay for your order online by card, or opt to pay with cash or a cheque to your driver on delivery of your ordrer. Plus, with our secure checkout, you can have peace of mind that ordering with us is safe. We also have an Wiltshire Farm Foods app to make ordering at your fingertips easier than ever, find out more here.
If you have any problems ordering online, our website support team will be happy to help, give them a call on 0800 121 4233.
*Minimum order in some areas.