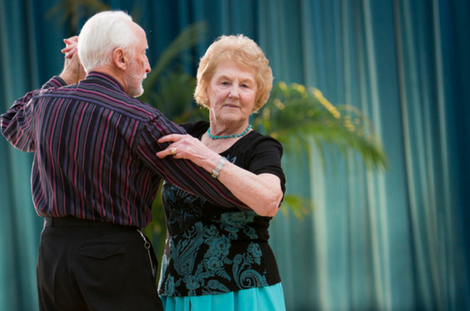 Tea with a Twist
Tea with a Twist
Added 2059 days ago. 10 April 2018
Despite their historic past, tea dances are enjoying a revival and are a great way to stay active and sociable.
"We took up dancing when we turned 50, and it's changed our lives," says Marilyn.
Tango, waltz or foxtrot – there are plenty of steps to master, but whether you dance like a pro or just enjoy gently circling the dance floor, a tea dance is the perfect place to discover your inner Strictly self. Around the country, local groups meet on a regular basis and rekindle the elegance and enjoyment of an old-time dance, accompanied of course by a delicious tea to fuel their energy.
The history of tea dance – or 'thé dansant', French for 'dancing tea' – can be traced back to Victorian times, when such gatherings were popular in suburban towns. Accompanied by tea, coffee, ices, Champagne or fruit cups, plus a fine spread of sandwiches, cake and biscuits, a live band or orchestra was always an essential element in the proceedings.
ALL THE RAGE
The tea dance's heyday was between the 1920s, when flapper girls danced the Charleston, and the 1950s, before the 60s nightclub overshadowed it. At today's tea dances, you are more likely to find oldtime records playing, but the atmosphere is just as welcoming and sociable.

For Marilyn Sylvester who appears in Wiltshire Farm Foods' latest Foxtrot television advertisement, tea dances have become a fantastic pastime for her and her husband, particularly during the winter months when it's hard to otherwise get outside and stay active. They're also a great way to build a new circle of friends as everyone has a shared interest.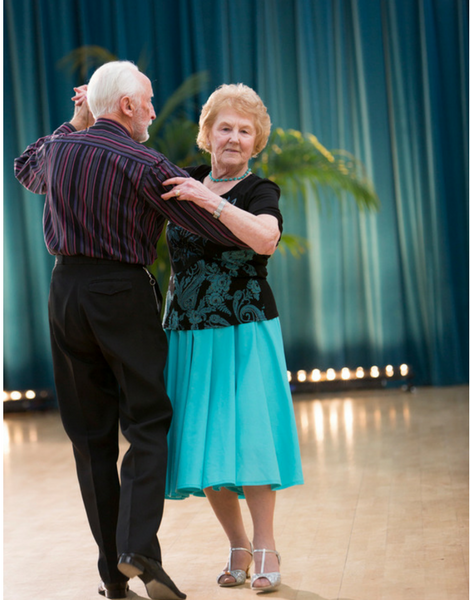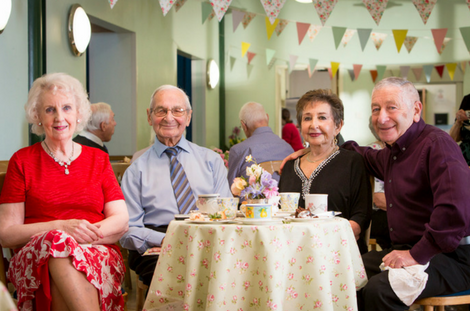 GOOD FOR YOU
"We took up dancing when we turned 50, and it's changed our lives," says Marilyn. "Initially we had lessons and went five times a week, but now we go just a couple of times a week.

"We've made a whole new circle of friends and we always say it's good exercise, good for the brain as you have to remember the steps and it's a fun opportunity to get dressed up. We've been married 52 years, and in all that time we've never had a hobby together but going to tea dances has made a big difference to us.
"We were asked to be part of the filming for the Wiltshire Farm Foods advertisement and it was a lovely afternoon. Wiltshire Farm Foods are perfect when people are busy doing activities like us, they're handy just to keep in the freezer."
DO YOU LOVE TO DANCE?
Share your tea dance moments on our Facebook page below. Search local press for a tea dance in your area.
SWEET TREATS
Whether you have been for a spin on the dance floor or just enjoyed a boogie in the kitchen, treat yourself to
one of our delicious cakes.
With a variety of flavours, including Lemon Drizzle, Cherry and Almond, Coffee and Ginger Drizzle, all £2.89 each, click on the link below to shop our cakes.
Why not invite your friends around and make it a great opportunity to catch up over a cuppa and a slice of cake too?