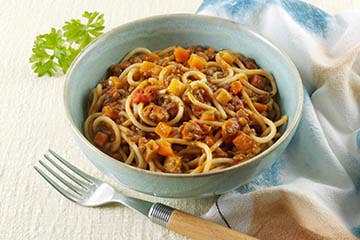 TOP 10 VEGETARIAN FROZEN MEALS
TOP 10 VEGETARIAN FROZEN MEALS
Added 695 days ago. 13 January 2022
With our selection of Vegetarian dishes, there's never been an easier way to get your five a day. In this article, we've outlined our top 10 Vegetarian ready meals, from traditional favourites to bright modern dishes – they're sure to inspire your weekly menu.
Our Top Rated Vegetarian Dishes
Plant based meals are becoming increasingly popular, many people are adopting a 'Flexitarian' approach to their diets by swapping out some meat based midweek meals for healthy vegetarian options.
Whether you enjoy vegetarian dishes every night of the week or you're just looking to add a meat free dish into your weekly diet, our Vegetarian ready meal options take the hassle out of mealtimes. So sit back, relax and enjoy our delicious vegetarian ready meals delivered to your door.
Read on to find out our top 10 rated Vegetarian ready made meals.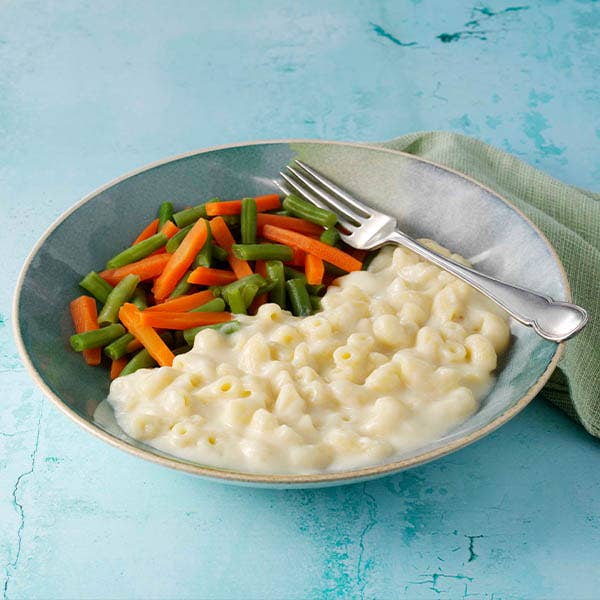 This penne pasta in a tasty vegetarian three cheese sauce is topped with vegetarian Regato cheese and served with green beans, peas, diced carrot and sweetcorn. Did you know, our West Country Cheddar is made is made and matured using traditional methods and is aged for at least nine months for the perfect flavour?
5* Customer Review
"Just eaten this lovely meal, full of taste, nice creamy cheese sauce with tender veg, definitely one for my favourite meals"
- Kasbeth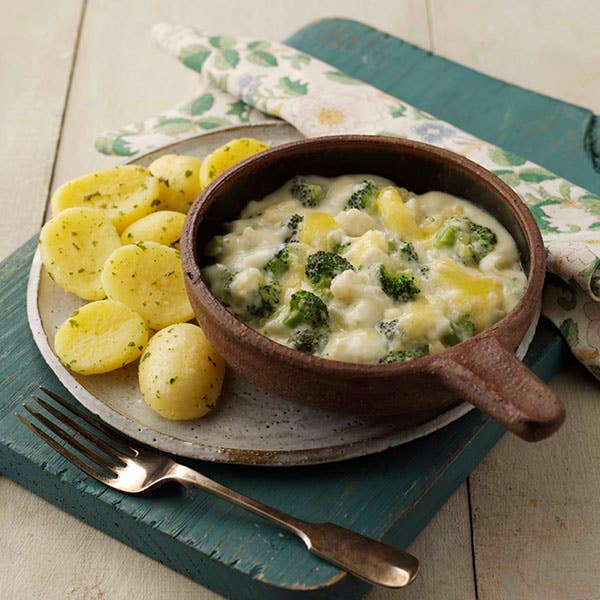 Florets of cauliflower and broccoli baked in a West Country Cheddar cheese sauce and served with parsley boiled potatoes. If you're yet to try our West Country Cheddar, what are you waiting for? Treat yourself to this perfectly teamed veggie dish.
A deliciousl dish of sliced Chestnut mushrooms in a creamy smoked paprika and brandy sauce. Served with pea and parsley rice.
These herby diced potatoes are cooked with leeks and onions in a vegetarian cheese sauce and served with mashed carrot and swede and green beans.
5* Customer Review
"I'm not vegetarian but I do love my veggies and this meal gave me everything I wanted. It was varied, tasty and satisfying."
- Joan R
Delicious Mediterranean vegetables cooked in a tomato sauce layered with soft pasta and a vegetarian Cheddar cheese sauce and served with carrots and green beans. Missing out on the meat certainly doesn't mean losing out on taste!
Tasty vegetarian cheese and onion quiche served with parsley diced potatoes, broccoli, peas, diced carrot and sweetcorn.
What could be better than this supper time classic - a fluffy jacket potato topped with based beans in a tomato sauce with sprinkled with Cheddar cheese.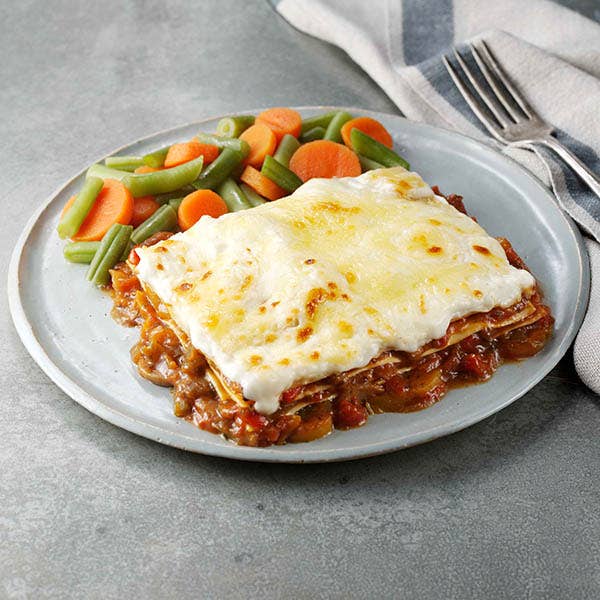 A meat free version of a classic - two meat free Lincolnshire sausages in an onion gravy. Served with mashed potato, carrots & peas.
5* Customer Review
"This tastes amazing and is so moorish. My only complaint, if you can call it one, is that the pastry tastes so good, I wished it was bigger."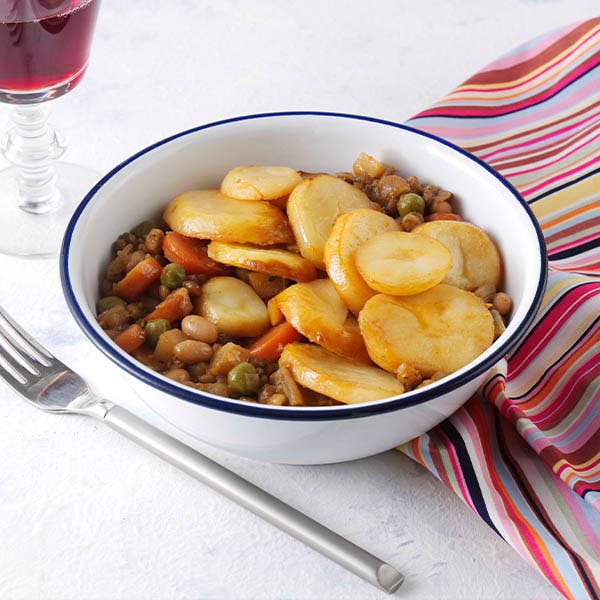 A delicious combination of mixed vegetables in a vegetarian Cheddar cheese sauce, topped with sauté potatoes and served with peas, swede and mashed potato. Extra cheesy and extra delicious!
Finally, a delicious vegetable bake with diced courgette and haricot beans in a tomato and mixed pepper sauce, topped with sauté potatoes and served with mixed green vegetables. This tasty dish is also part of our Free From range designed for people with food allergies. Find out more about our Free From range here.
5* Customer Review
"Many thanks again Wiltshire FF, yet another treat for me as an ethical vegan, I love this meal, the flavour's so delicious, the saute potatoes are wonderful and the veg is so fresh and perfectly cooked, well done chef." - Annie
Request a free brochure
Order a FREE copy of our latest brochure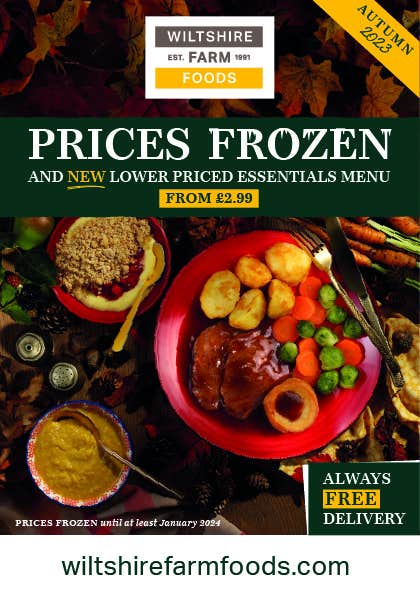 Shop by brochure code
If you prefer to shop from our brochure, you can use our quick shop form to order meals using the product codes shown in our brochure.