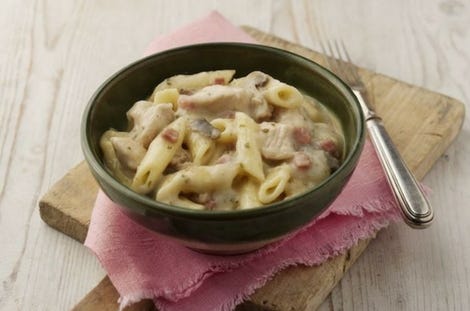 Wiltshire Farm Foods vs. food delivery boxes – what's the difference?
Wiltshire Farm Foods vs. food delivery boxes – what's the difference?
Added 2101 days ago. 7 March 2018
When looking for a convenient food delivery service, the different options available can be confusing.
We've created this handy guide so you can compare food delivery boxes with frozen ready meals to help you decide which is right for you.
Preparing dinner can be a stressful task in most households, deciding what to eat and finding the time to get the ingredients is time consuming. Alternatives like frozen ready meals and recipe kits can help you experience new, convenient dishes.

There are many food delivery options available, so it can be hard to find the right one for you. To help, we have produced a handy guide comparing food delivery boxes and pre-prepared ready meals.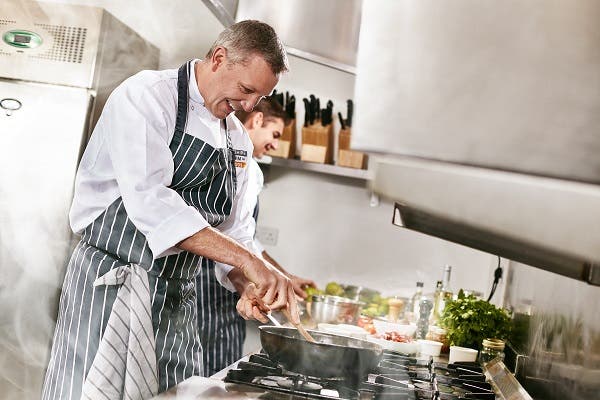 Food delivery boxes: What to expect
There has been an influx of food delivery services enter the market recently, joining brands such as Hello Fresh and Gousto. The purpose of food delivery boxes are to help save time and remove the need to visit
supermarkets to purchase any ingredients for your meals. The boxes come with step-by-step cooking instructions and the precise quantity of fresh ingredients, which you will have to chop, wash and cook. Nothing is pre-prepared so you will also need to prepare any accompaniments for your meal.

The best food delivery boxes should be tasty, convenient and nutritious. Many of these companies give you a range of menu options including starters, mains and desserts. Whilst the options are varied week on week, you can only select from around 20 recipes per week. Boxes are delivered directly to your door but often require you to subscribe to the service.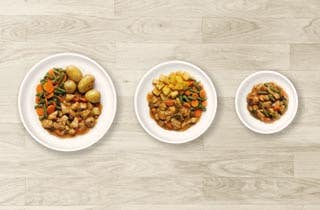 Frozen ready meals: What to expect
Whilst both ideas help save time, with frozen ready meal delivery you won't need to shop for ingredients, chop, cook from scratch or wash up. You simply pop your tasty meal straight from the freezer and into the microwave to enjoy at your convenience.

Specialists like Wiltshire Farm Foods offer frozen ready meals delicious dishes that tickle taste buds to help you get the most out of life. We have a wide selection of menu choices whatever your appetite and dietary need may be, including vegetarian, gluten free and free from options that come ready prepared with delicious sides and sauces. We're proud to be an ethical and sustainable company and all our food is delivered free by our friendly drivers to any location across mainland UK (minimum order in some areas).
What are the differences?
1. Convenience
While both options offer convenience, frozen ready meals removes the chore of cooking. Meals can be stored for months, allowing you to consume at your leisure. Whereas delivery boxes, which use fresh ingredients need consuming quickly, especially ones that contain meat and fish.
2. Delivery
Both options provide a free direct delivery service to your door, which removes the need of any shopping lists and trips. However, while all boxes will be packed and assured, there is a possibility of an ingredient being forgotten in a food delivery box, resulting in a trip to the supermarket. In comparison, frozen ready meal are ready to cook straight from freezer into your microwave or oven.
3. Menu Choice
Both services offer a range of menu choices, however, when ordering a food delivery box the options can limited to around 20 recipes per week. In addition, they can be time consuming and complicated if you have to familiarise yourself with new cooking methods. With frozen ready meals, you are able to select from over 300 recipes without the need to follow any complicated recipes and cooking methods. You can also save your favourite dishes for quick and enjoyable ordering.

Start shopping from our wide selection of frozen ready meals delivered to your door.

Find out more about our service and how to get started.