Chef's Favourites Menu Pack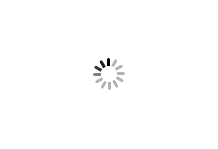 Chicken breast in an Italian white wine and mushroom sauce. Served with skin on parsley potatoes, carrots and Romano beans.
1
Deliciously fruity plums and cherries topped with a golden oaty crumble.
1
Fillet of cod cooked with a tasty cheese sauce. Served with parsley boiled potatoes, green beans, peas and Romano green beans.
1
A delicious pudding made with West Country clotted cream and a hint of spicy nutmeg.
1
Two sausages in onion gravy with Cheddar cheese mashed potato. Served with red cabbage with apple & port and carrots.
1
Minced beef and brisket in a red wine gravy topped with mashed potato and a ciabatta, West Country Cheddar cheese and parsley crumb.
1
Slow cooked lamb in a honey & mint sauce. Served with mashed potato topped with a lemon and parsley ciabatta crumb, carrots, Romano beans and green beans.
1
A slice of shortcrust pastry filled with Bramley apple pieces and lightly dusted with sugar.
1
Slices of Silverside beef in a rich red wine sauce with silverskin onions, mushrooms and bacon lardons. Served with roast potatoes and cauliflower in a Cheddar cheese sauce.
1