Christmas Collection
Have a delicious Christmas!
Christmas is the time of year to eat, drink and be merry! With our exciting Christmas Collection, you can enjoy all the flavours of Christmas with no effort at all.
We've got a selection of ready made Christmas dinners, with traditional dishes such as our Roast Turkey Breast, as well as some delightful festive desserts and seasonal side dishes to make your Christmas extra special. Plus, when you order our Christmas Menu Pack, we'll include a little treat too.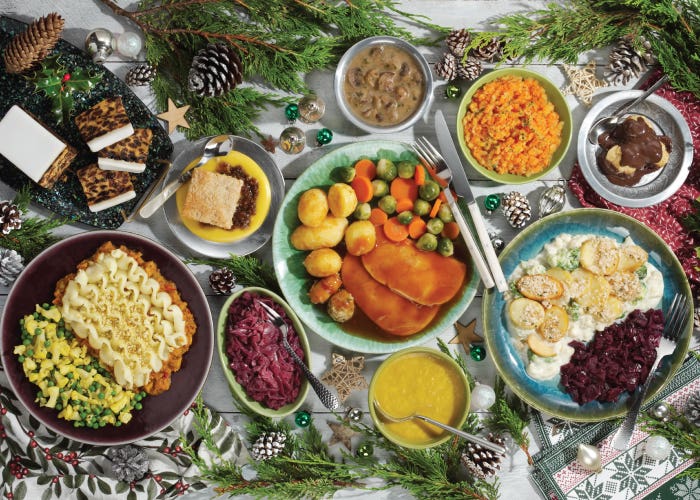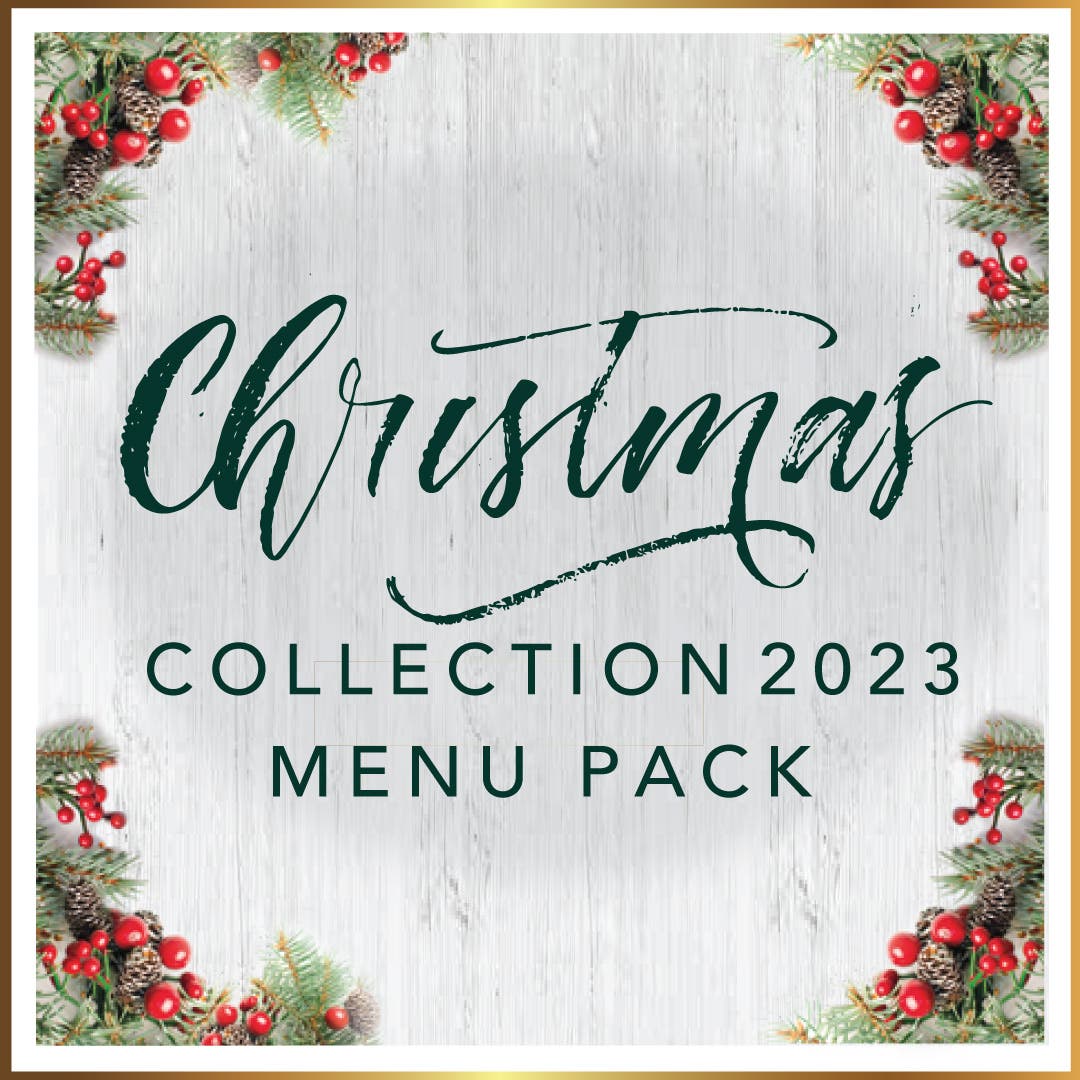 Christmas Menu Pack
This year we have an exciting Christmas Collection Menu Pack, bursting with all your favourite festive flavours. Get 6 tasty main meals and 3 delicious desserts for only £41.65. Plus, you will receive a free* Sticky Toffee Pudding with every one ordered!

Sweet Delights
A celebration of all things scrumptious - and a fitting end for your festive feast.
Go on, treat yourself - it is Christmas, after all.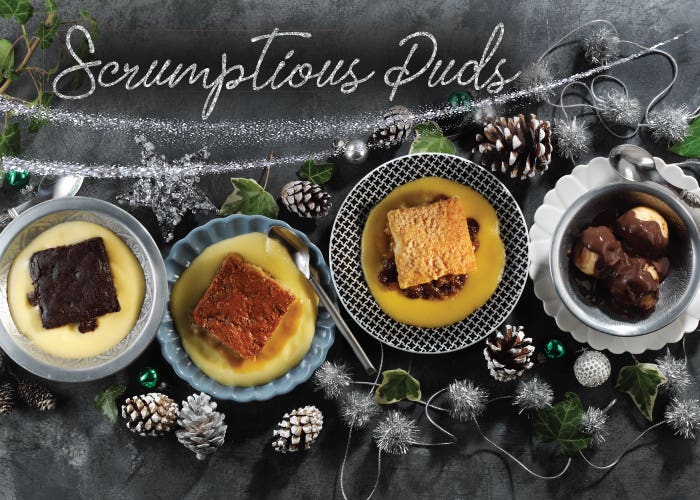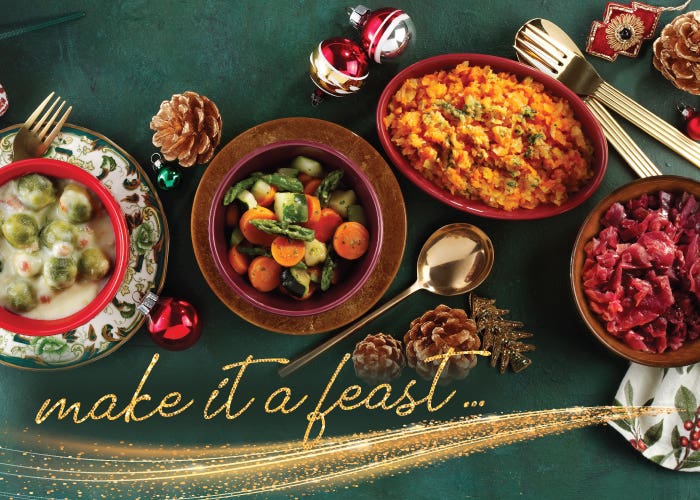 Sides Made Simple
Pile the festive veggies high on your Christmas table - don't forget the extra gravy!
Our Christmas dinner ready meals come with all the trimmings you'd expect but why not treat yourself with some extra sides? Have a try of one of our delightful side dishes, including our additional Gravy Pot, to add that extra special touch to your meal. We also have the seasonal classic of Brussels Sprouts with Smoked Bacon & Wyke Farm Cheddar Sauce.
With so much choice, take away the stress of cooking at Christmas with our delicious Christmas dinner ready meal options!
† With every Christmas Collection Menu Pack ordered, while stocks last. Our Christmas Collection Menu Pack will be available to order up to and including 31st December 2023 or while stocks last.