Festive Christmas Collection Menu Pack
Celebrate the festive season with our Christmas Menu Pack!
6 Mains and 3 Desserts, plus a free Sticky Toffee Pudding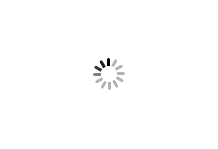 Sticky toffee pudding with dates and sweet toffee sauce, served with custard.
0
Christmas pudding packed with sultanas, currants, glazed cherries and Dorset ale, spiced with cinnamon and nutmeg. Served with custard.
0
Trifle made with mixed fruit coulis, sponge, sherry, custard cream and Chantilly cream topped with crumbled amaretti biscuit.
0
Two sausages in onion gravy with Cheddar cheese mashed potato. Served with red cabbage with apple & port and carrots.
0
A steam roasted chicken breast in an apple and brandy sauce served with roast potatoes, savoy cabbage and carrots.
0
Slices of Wiltshire cured ham in port sauce with orange and cranberry. Served with roast potatoes, red cabbage with apple & port and Brussels sprouts.
0
Honey roast turkey* served in gravy, with a bacon-wrapped sausage, roast potatoes, carrots, Brussels sprouts and a pork, sage & onion stuffing ball.
0
Minced beef and brisket in a red wine gravy topped with mashed potato and a ciabatta, West Country Cheddar cheese and parsley crumb.
0
Slices of Silverside beef in a rich red wine sauce with silverskin onions, mushrooms and bacon lardons. Served with roast potatoes and cauliflower in a Cheddar cheese sauce.
0
Spiced apple and mincemeat under a fluffy sponge with a sweet crumb topping. Served with brandy custard.
0