Effortless Ordering
How to order
Whether you like to order online, via our App or over the phone – shopping with us is easy.
Order Online or via App
Our full range of delicious frozen ready meals and desserts are available to purchase from our website and via our Wiltshire Farm Foods App.
Ordering on our website or via the App is quick and easy, and with our secure checkout, you can have peace of mind that ordering from Wiltshire Farm Foods using your debit or credit card is safe. You can also place your order online but choose to pay cash or cheque to your driver on delivery if you would prefer.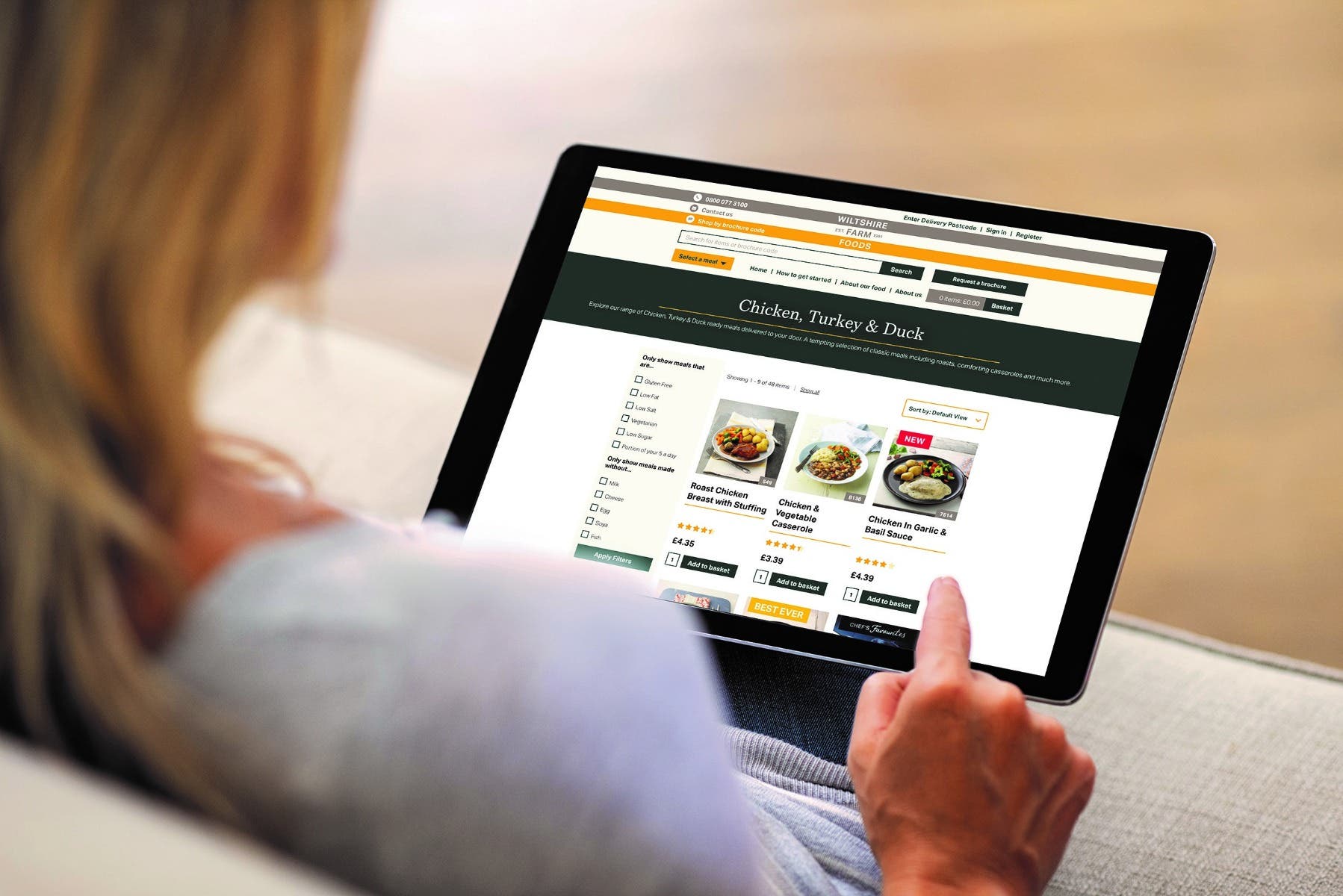 If you have any problems placing an order online or via the App, call our website support team FREE on 0800 121 4233 and they will be very happy to assist you.
Ordering for someone else?
If you are ordering on our website or via the App on behalf of someone else, you can pay using your own debit or credit card as we are able to deliver to an address that is different to the card billing address. Alternatively, the person receiving the order can pay the driver by cash or cheque when the order is delivered.
Order over the telephone
If you would prefer to place your order over the telephone, call us FREE on 0800 077 3100 to place your order. Our customer helpline is open 24 hours a day, seven days a week. Our team are also happy to answer any questions you may have about our service or products.
Shop online using our brochure codes
The 'Shop by brochure code' feature on our website allows you to quickly and easily shop online using the unique codes from our brochure.

If you like to use our brochure when placing your order online, or if you are shopping on behalf of someone else, using our online form will allow you to quickly add your favourite dishes into your shopping basket.

Find out more about the feature in this short animation.