How to store our meals
All our frozen ready meals and desserts are made using quality ingredients.

The meals are delivered frozen and can be easily stored in your freezer or fridge freezer compartment. All of our meals cook from frozen so there is no need to defrost the meals before you cook them, just take them out of the freezer and pop them straight in the oven or microwave.

Our drivers will even put the meals in your freezer for you – so after a busy day, you can put your feet up and enjoy a delicious meal without all the fuss of cooking.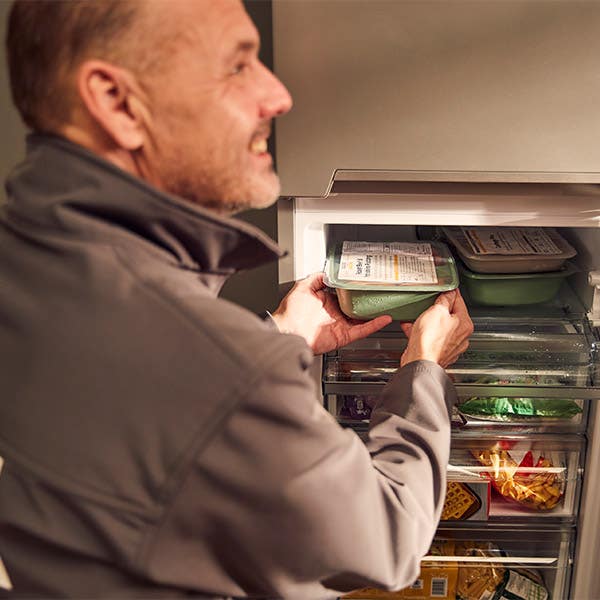 How many meals can I fit in my freezer?
A standard freezer drawer will fit 7 main meals & 7 desserts meaning you can stock up on your favourites and have plenty of food in your freezer for when you need it, making meal planning brilliantly easy!

How long can you keep ready meals in the freezer?
All of our meals have a clear 'Best Before' date so you'll be able to see how long you can keep them for.