Level 6 Soft & Bite-Sized Christmas Menu Pack
Level 6 Soft & Bite-Sized Christmas Menu Pack with free Soft & Bite-Sized Sticky Toffee Pudding (7821)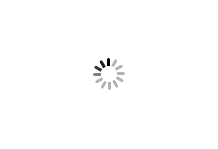 A tempting fish pie with smoked haddock and white fish, topped with mashed potato. Served with carrots. Suitable for a Level 6 diet.
1
Warming minced mutton in a flavoursome gravy, topped with fluffy mashed potato and a side of mixed herby root vegetables.
1
Delicious minced beef cooked in a rich gravy, topped with garlic, parsley and thyme potatoes with a side of cheesy puréed spinach.
1
Tasty chicken* in a rich gravy, with sage and onion potatoes. Served with a cauliflower and broccoli cheese purée and diced carrots.
1
Pasta in a cheese sauce. Served with a vibrant root vegetable ratatouille.
1
Diced pork sausage in onion gravy. Served with Wyke Farms Cheddar cheese mashed potato and carrots tumbled in honey.
1
Chicken* in a creamy mushroom sauce, served with cheesy garlic potatoes, butternut squash and root vegetable mash.
1
Roast turkey in a redcurrant & orange gravy. Served with sage & onion roast potatoes, a cauliflower & broccoli purée and diced carrots & swede.
1