Welcome in the warmer weather with our fabulous new menu.
At Wiltshire Farm Foods, mealtimes are just as important to us as they are to our customers. As always, our registered dietitians have worked closely with our excellent team of chefs to develop some new exciting summer meals, which are not only delicious in flavour but nutritionally balanced and prepared in a safe texture just for you.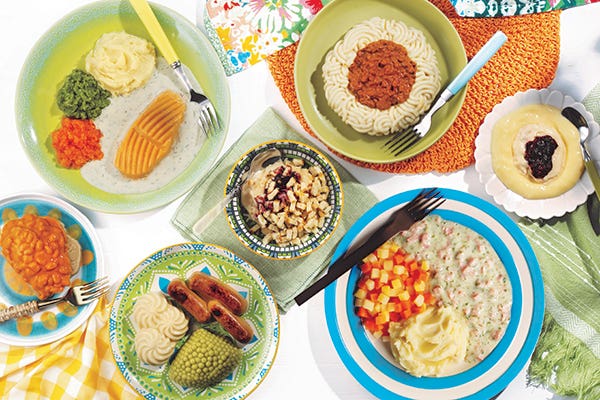 New summer specials
---
Our new dishes include a rich Minced Pasta Bolognaise served with carrots, a delicious Soft & Bite-Sized Creamy Chicken Pie, served with mashed broccoli, diced carrots and swede, plus don't miss our Purée Macaroni Cheese - the sauce is sensational!
Scrumptious desserts
---
Treat yourself to something delicious for pudding, for the first time ever, our Minced and Soft and Bite-Sized menus both feature a delicious dessert.