Vegetarian Selection Pack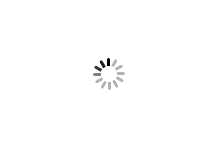 Diced potatoes, leeks and onions in cheese sauce. Served with green beans and mashed root vegetables.
0
Macaroni in a creamy sauce made with Wyke Farms Cheddar Cheese and topped with a Regato crumb. Served with Romano beans and carrots
0
Quorn mince in tomato and onion sauce with ruby port, topped with mashed potato. Served with peas and carrots.
0
Courgette, haricot beans and peppers in tomato sauce topped with sauté potatoes. Served with green beans, peas and broccoli.
0
Quorn pieces with chestnut mushrooms and leeks in a creamy sauce topped with shortcrust pastry. Served with mashed potato, peas and carrots.
0
A moist and zesty cake with a tangy lemon drizzle topping made for sharing.
0
Delicious ice cream made with fresh milk and West Country clotted cream.
0
Colourful vegetables and tomato sauce layered between pasta, covered with cheese sauce and sprinkled with Cheddar cheese. Served with carrots and green beans.
0
Delicious layers of raspberry filling, sponge and custard, topped with cream.
0
A fruity mix of blackcurrants, apple and raspberries topped with a golden oaty crumble. Served with custard.
0
A fluffy omelette filled with mushrooms and mature Cheddar cheese. Served with fried, diced potatoes and peas.
0