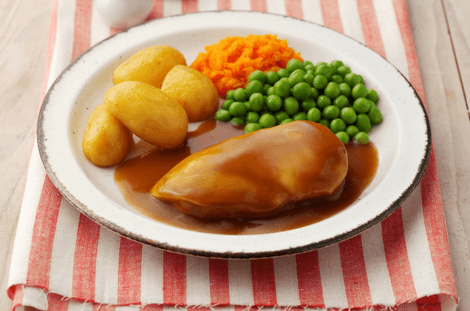 A GUIDE TO OUR READY MEALS FOR SPECIAL DIETARY NEEDS
A GUIDE TO OUR READY MEALS FOR SPECIAL DIETARY NEEDS
Added 743 days ago. 17 November 2021
At Wiltshire Farm Foods we believe that whatever your dietary needs and requirements, you should be able to get delicious and safe ready meals.
We know that navigating the world of special dietary requirements can be complicated and confusing. In this article, we'll try and take the hassle out of buying the right dishes for your needs.
Take a look below to find out more about our special dietary range, all of which can be delivered direct to your door.
Diet Codes
Choosing the right foods for your dietary requirements can be the difference between enjoying a hearty and delicious meal and feeling unwell. So, to keep things simple (and as safe as possible), we've marked all our meals with clear dietary codes, covering our full range of specialist products.
To learn all you need to know about our coding system, visit our Diet Codes Guide.
Our Special Dietary Requirements Ranges
Our meals are developed through close collaboration between our in-house Nutritionist and Dietitian and our award-winning team of chefs.
The result is a range of delicious dishes for special dietary requirements covering everything from hearty main courses, through to desserts and mini meals - and most with vegetarian options included.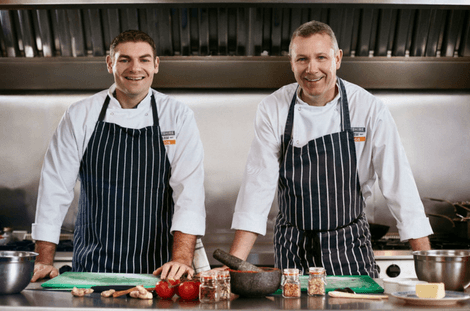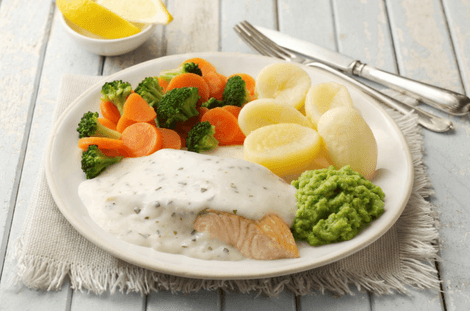 Wheat and Gluten Free Diet
Gluten is present in many everyday foods. For people with a gluten intolerance or wheat allergy, eating foods traditionally high in gluten such as bread, pasta and flour can cause painful and uncomfortable digestive symptoms.
Gluten intolerance is different to Coeliac disease – an auto-immune disease, sufferers of which must avoid gluten for life. Our Gluten Free range all carry the GF identifier which show they meet the legal standards for 'Gluten Free' foods as recognised by Coeliac UK.
With gluten present in so many foods, it can be hard to find ready meals which are safe for people requiring a gluten free diet. In fact, many people who need to cut gluten out of their diet resort to paying a premium for their food for this very reason.
At Wiltshire Farm Foods all our 150 gluten free dishes and dessert are priced exactly the same as the rest of our range, so you don't have to break the bank to meet your special dietary requirements.
Nut Free Meals
It can be challenging living with a nut allergy, with potentially serious consequences if nuts are consumed by mistake. Our free-from range is made in a controlled environment which ensures that these meals are from peanuts and nuts. Unfortunately, we cannot guarantee than our standard range is completely nut free; see our nut allergy statement for more information.
Lactose Free Meals
It's surprising how many foods contain lactose, being lactose intolerant can lead to digestive discomfort. With our free from range you can be confident that no lactose is present. In addition, you can still enjoy many dishes in our main range by using our filter to show meals made without milk.
Free From Ready Meals
Probably the most recognised special dietary requirements are allergies and intolerances. When sourcing foods for this type of dietary need, you want to be sure everything you buy is suitable for your allergy or intolerance. This is most important in the case of serious allergies, as the resulting health complications can be life threatening.
This makes peace of mind incredibly important.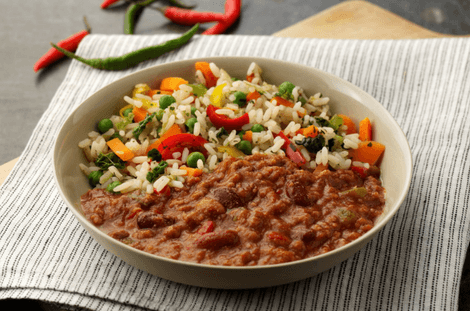 All our Free From dishes are designed to be tasty whilst also removing the stress from mealtimes. All allergy friendly meals in the range are free from Gluten, Celery, Sesame, Peanuts, Sulphites, Nuts, Lupin, Fish, Crustacean, Egg, Mollusc, Milk* (and all products produced or derived from milk) and are also made without onion, garlic, soya and mustard.
For more information on our Free From meals, take a look at the Free From section of our Special Dietary Requirements page.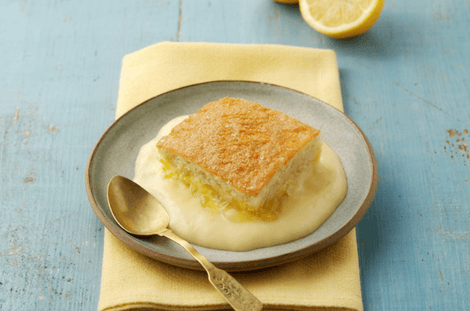 Low Sugar Diet
We all like a little bit of the sweet stuff every now and then. But with many modern desserts hiding a surprisingly high sugar content, managing sugar intake can be hard.
The simple solution? Make tasty desserts with less sugar, of course!
That's why desserts from our reduced sugar range contain at least 30% less sugar than similar desserts from our standard range making them ideal for people are looking to reduce their sugar intake such as
people with diabetes. As well as this dedicated range many dishes in our standard menu are low in sugar, you can filter by low sugar to discover which meals have less than 0.3g of sugar per 100g. Our clear nutritional advice on each dish allows you to avoid hidden sugars that can appear in foods and help you to maintain a healthy blood sugar level. Our dietitian series explains what you need to know about sugar in your food.
All of our meal descriptions online and on our food labels make it clear what allergens may be present in our meals. For more information on reading food labels check out our handy blog.