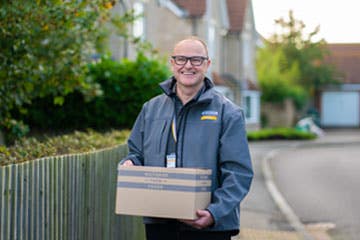 CATCHING UP WITH BRIAN
CATCHING UP WITH BRIAN
Added 1159 days ago. 6 October 2020
Back in January, Brian starred in our TV advert alongside 'Cheeky', the dog, so we thought we would grab a catch up with our now famous delivery driver!
Our now famous driver Brian has been with us since February 2019.
His sociable personality, combined with seeing how much his own dad enjoyed our friendly service, made Brian want to give something back to his community by joining the Wiltshire Farm Foods family. Brian has loved being a delivery driver right from day one. But his favourite part of the job has always been his customers.
"They're so easy to talk to, always up for a chat. It's such a special part of what we do and that's the part I will always hold very close to my heart."
And he's not only popular amongst the human customers, but with their pets too. 'Cheeky', the dog, was only acting in our TV advert, but he was certainly representing all the dogs that wait for our drivers by the door!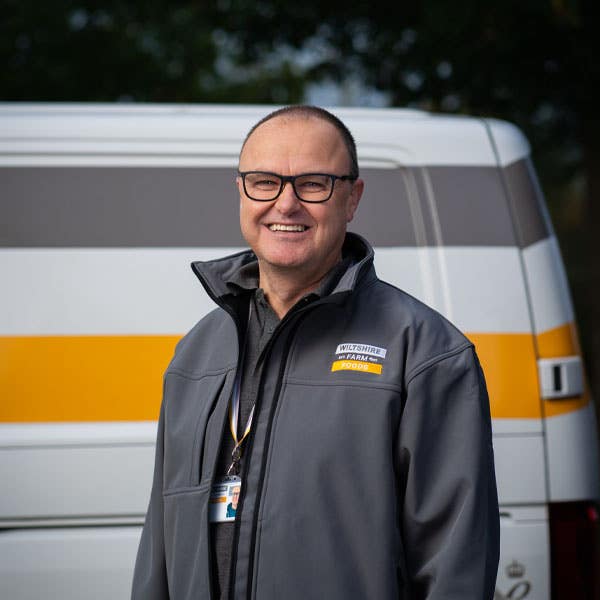 Over lockdown, of course, things have been a little different. However, Brian says he feels closer to his customers than ever.
"It was so rewarding to be such an important part of my customers lives. And while I couldn't go into their homes, I did always stay around for a socially distanced chat. I've been very proud to be a key worker during this time. I've had so many lovely cards and letters – and the clapping as well. Those kinds of things really pull on heartstrings."
Because he was played so many times on TV, Brian did get recognised a few times on the streets, and he has even been asked for autographs – especially from his customers, his most loyal fans!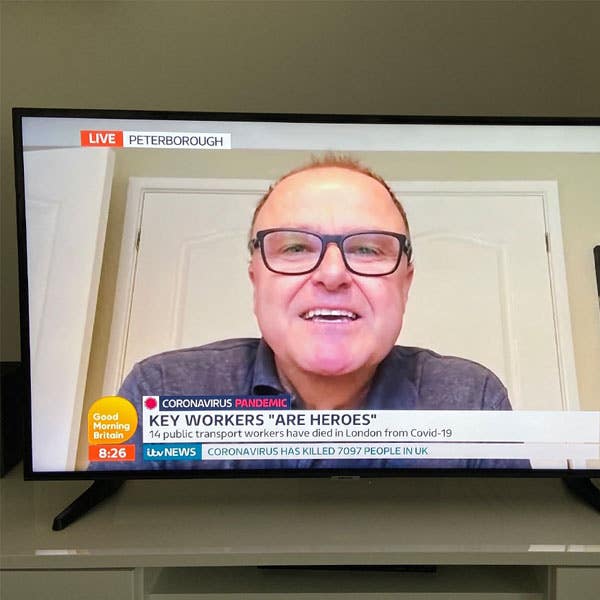 During lockdown, Brian was even invited to appear on 'Good Morning Britain', representing Wiltshire Farm Foods as one of the country's key workers.
"When I first heard I would be on Good Morning Britain, I thought it was a joke! It was completely out of my comfort zone being on live TV, but it was such a great privilege and my customers were very excited too!"
"It's been a crazy year, but I feel so thankful to be part of this massive family and to have had the opportunity to get to bring a little sunshine to my customers every week."


Lightening question round!
Dogs or cats? Dogs!
TV or books? TV (Netflix, to be more specific).
Films or series? Both, but I can't resist binge watching a series!
Breakfast or dinner? Dinner.
Wiltshire Farm Foods dish? Salmon Fillet in Mint Butter Sauce and the Summer Kitchen menu!