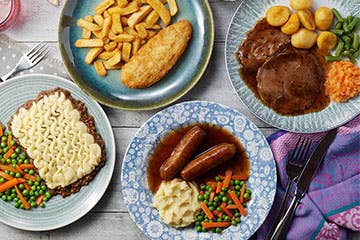 BEST HOME FOOD DELIVERY OPTIONS
BEST HOME FOOD DELIVERY OPTIONS
Added 1089 days ago. 15 December 2020
We can't always get to the shops so what helpful home food delivery options are out there for when you can't go shopping?
Choosing a meal delivery service should not mean you have to compromise on convenience. Here are some different options to consider.
Microwave ready meals
A meal delivery service such as ours provides convenience as well as plenty of variety and nutritional content. All the ingredients are listed on the lids, with traffic light labelling so you know the exact amount of fats, saturates and sugar contained within each ready meal. Our company dietitian is heavily involved with each step of the meal development process, so you can be confident we know our stuff when it comes to nutrition. Our reliable and friendly delivery service has been delivering to our customers for over 30 years.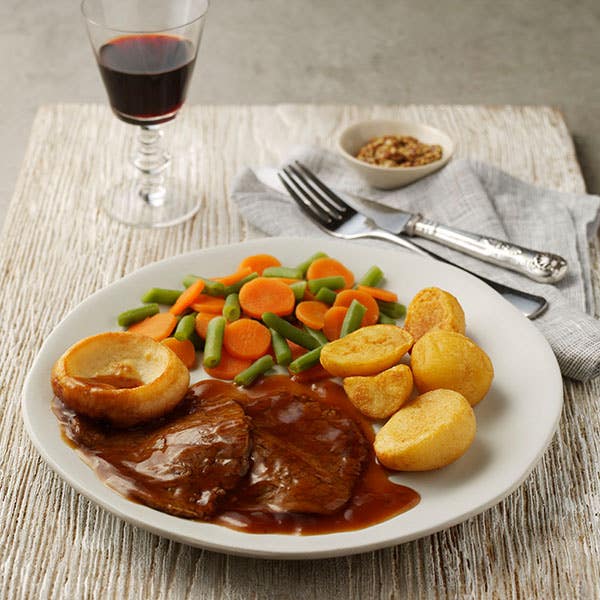 Fruit and vegetable boxes
These are a popular option and are often packed full of local, seasonal produce – perfect for making a hearty, warming soup or nutrient boosting smoothie. Fruit and veg also freezes well, so you can cook up big batches which will last you for some time. However, if you're looking for a quick and easy meal these may not be the perfect choice since you have still got to dedicate some preparation time in the kitchen!
Takeaways
Maybe one of the more convenient options for a weekend treat, but by no means the healthiest! It can be difficult to know the nutritional content of a takeaway whereas all of our meals are clearly labelled so you can be confident you know what you're eating. If you're looking for an alternative, why not explore our range of Indian & Chinese ready meals instead? Takeaways are also more expensive than ready meals and usually involve delivery charges. Our meals are delivered to your door free of charge.
Recipe Boxes
Recipes boxes are increasingly popular with meal kits providing all the fresh ingredients required to prepare a meal. However, they do still require cooking time and with some services a commitment is required. With Wiltshire Farm Foods there's no subscription or commitment so you can buy what you want when you want.
Supermarket deliveries
Our service
Our home food delivery service is designed with you in mind, so that your experience with us can be as enjoyable and hassle-free as possible. The variety of meals that we provide, means you'll have everything you need for when you can't go shopping – all delivered directly to the safety of your door.

Start ordering online now, or alternatively request a brochure to get you started.
Request a free brochure
Order a FREE copy of our latest brochure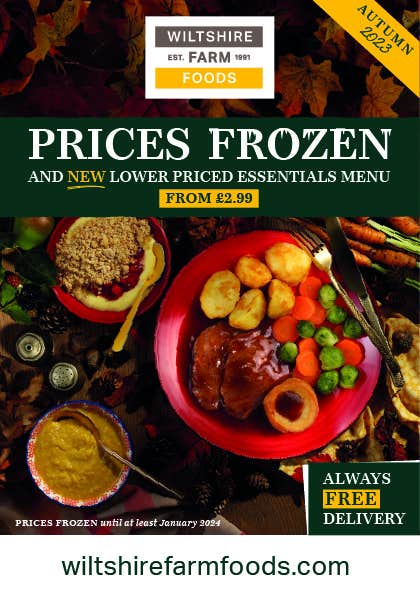 Shop by brochure code
Browse our range of over 340 tasty dishes with free delivery from our friendly local drivers. They're loved by 1000s of happy customers who've rated us excellent on Trustpilot.