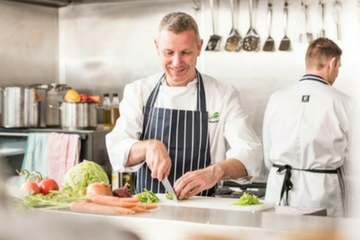 Our Team of Chefs
Our Team of Chefs
Added 2153 days ago. 16 January 2018
Have you ever wondered what Wiltshire Farm Foods Chefs get up to when they're not busy in the Wiltshire Farm Foods kitchen?
We spoke with Wiltshire Farm Foods Head Chef, Phil Rimmer and Development Chef, Liam Newble to find out.
Phil, Head Chef
When our Head Chef, Phil isn't busy conjuring up new recipes for you to enjoy, he enjoys spending time in the kitchen at home cooking for his family.
"My 2 boys keep me very busy ferrying them from one sporting activity to the next. I also like to go running and being outdoors. I'm a rugby fan and support Bath Rugby, but as I come from Bolton, I also follow the Bolton Wanderers."
"I'm a big music fan and can occasionally be found making a real noise on the guitar!"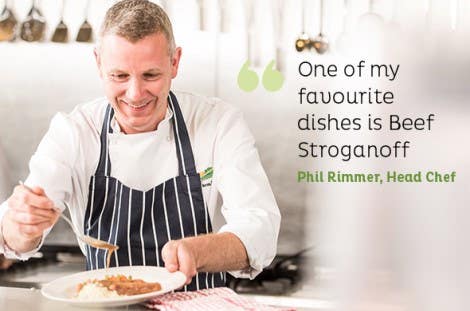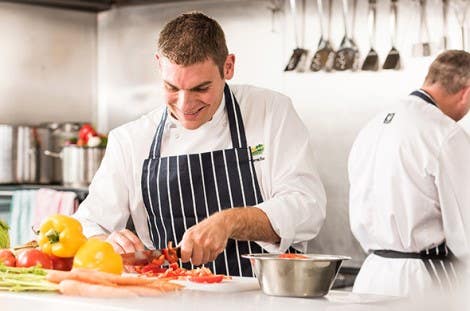 Liam, Development Chef
Liam, Wiltshire Farm Foods Development Chef has also got his hands full with his busy household and varied outdoor challenges.
"When I'm not exploring food markets or at home spending time with the family – my wife, 3 girls, 2 cats (also girls) 1 guinea pig, 3 goldfish and a dog on the way (yes, also a girl) – I'm often signing myself up to the next big challenge."
"I've completed the National 3 Peaks, 2 Tough Mudders and 3 Half Marathons. I also love to play badminton and go out riding my motorbike."