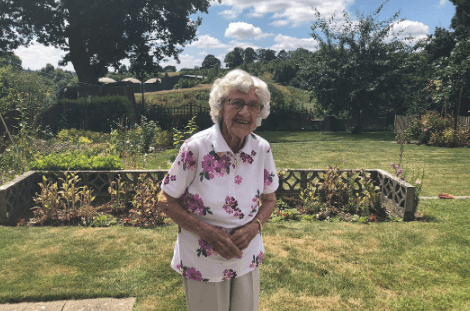 Sylvia's Story
Sylvia's Story
Added 1506 days ago. 16 October 2019
A small-town girl with a huge heart, Sylvia looks back over her career and one true love, to celebrate her achievements.
Born in the small Wiltshire town of Westbury in the 1920s, Sylvia was one of the first generations of women to juggle both a career and homemaking. Having lived through a World War, where she could even hear the distant sound of bombs going off in Bath, a can-do spirit and will to make something of herself was something Sylvia experienced as young as 17, when she left school to begin her long and extraordinary career.



For her first job, Sylvia took the train through the Wiltshire countryside to the Admiralty in Bath, where she worked as a Tracer Learner in the Drawing Office, eventually being promoted to a Drawing Officer's Assistant. Sylvia would use Indian ink and a mapping pen to hand-stencil copies of construction plans for ships, Motor Torpedo Boats (MTBs) and submarines onto a blue linen for the dockyards to use when building vehicles for the war. This special blue linen was made by coating strong cloth with a blue wax, making one side of the material matt to better take the ink and the other glossy, so it could slide easily through a printing machine when it reached the dockyard.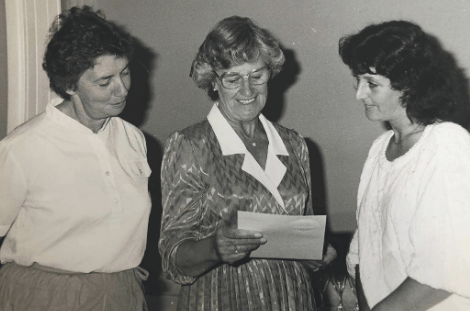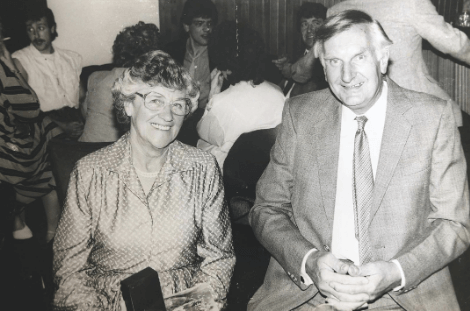 Sylvia later moved on to the British Army, led not by her ambition, but her heart. Sylvia met Wilf in a pub called The White Hart, and they were soul mates from the start. When they were married Sylvia moved on from her job in Bath to Warminster to join Wilf, who worked in the Royal Electrical and Mechanical Engineers (REME) workshop. At the time, they weren't known for taking female employees, however through sheer determination and her skills and experience, they couldn't turn her away when they had a vacancy for a tracer of tanks and jeeps.
Sylvia and Wilf later left the REME workshop and her career as a Tracer behind, moving to the School of Infantry. Here, Sylvia worked in the Graphics Office developing view foils – diagrams she would draw onto transparent sheets which were to be projected onto walls or boards using overhead light projectors. It was a quiet role, but an important one, as the foils she developed were used to educate officers and communicate tactics, plans and operations for the army.
In 1987, Sylvia retired from her duties after an impressive 44 years of service and was awarded with her Imperial Service Medal to recognise her loyalty of service to the British Army – a year after Wilf also received the same award for his service.

Now 93, Sylvia is proud to look back on her life, career and achievements. Still living in Wiltshire, she's enjoyed a quiet retirement, including weekly deliveries by her friendly Wiltshire Farm Foods driver, Jerry. Sylvia has placed 267 orders to date – her favourite being our Roast Chicken with Caramelised Red Onions!