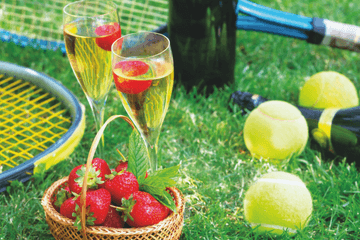 TEA ON THE LAWN
TEA ON THE LAWN
Added 584 days ago. 2 May 2022
Summer is the perfect moment to eat outside, whether you are watching tennis, cricket or enjoying a game of croquet.
STRAWBERRIES AND CREAM
Strawberries and cream is as British as fish and chips when it comes to summer treats, so it is hardly surprising it has become the food symbol of one of our sporting calendar's greatest events, Wimbledon.

Now a world-famous tennis tournament, in the early days strawberries would rarely have been seen before Wimbledon. The luxury fruit was a novelty to Victorian spectators when the event began in 1877.
Today, strawberries are picked at 4am and delivered by 11am to be enjoyed fresh on the day. As the competition increased in popularity during the early part of the 20th century, so too did the custom of taking afternoon tea on the lawns after play.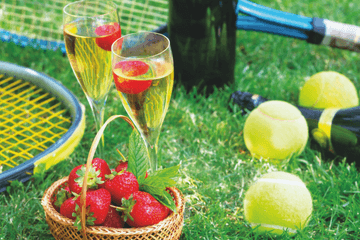 TEA FOR TWO
Afternoon tea has become synonymous with many summer sports and activities, from local cricket matches played on village greens, punctuated by indulgent spreads, to a restorative cuppa and cake after a game of bowls or garden croquet.

In fact, we owe the custom of breaking play with a grand cricket tea to our Antipodean friends. The first record of tea being taken during a cricket match was during the England team's 1890-91 tour of Australia, during the early years of the Ashes.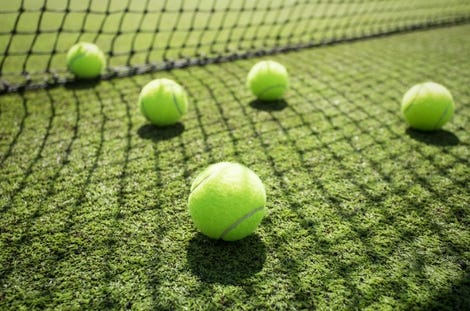 GOOD HOOP!
The summer game of croquet also has international roots and is believed to have been brought to England from France by Charles II. The All England Croquet Club was set up in 1868 at Wimbledon, shortly before the tennis tournament was introduced and the club was renamed to encompass both sports.

Croquet has endured as a popular pastime, and today it is played by a growing number of people at more than 200 UK clubs.
In our summer menu there are plenty of sweet and savoury tea time treats for you to enjoy, why not get your afternoon tea treats delivered to your door with our tasty options? From quiche to clotted cream ice cream you can make your sunny afternoon tea a special occasion.Check out our Sweet Treats to add some delight to your team time.

Whether you play lawn games competitively, enjoy an afternoon game for fun with friends or spend time watching the stars of the sports on the screen, a reviving afternoon tea or picnic outside is a great way to get into the spirit of the season.