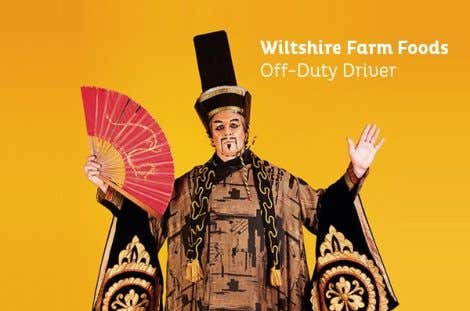 The Singing Driver
The Singing Driver
Added 2153 days ago. 16 January 2018
Many of our drivers enjoy a wide variety of hobbies out of hours, but if you're lucky you might hear driver Paul Wozniak singing a song as he drives and makes his deliveries.
In this article we speak with Paul, a keen amateur dramatics player.
Wiltshire Farm Foods Off-Duty Driver
Wiltshire Farm Foods driver Paul Wozniak enjoys singing a song or two as he drives and makes his daily deliveries.
Many of our drivers have hidden talents and enjoy a wide variety of hobbies out of hours, but if you're lucky you might just get to hear Paul Wozniak singing as he delivers his orders in Birmingham.

Paul is a keen amateur dramatics player, having taken up singing lessons six years ago.

He now performs with the Erdington Operatics Society, Birmingham Savoyards and Manor Musical Theatre Company, and has appeared in Gilbert and Sullivan and Rodgers & Hammerstein shows.

'My sister was in amateur dramatics for a number of years and I thought I'd have a go," says Paul. "I had singing lessons and it went from there. I have a baritone voice - it was always there, I just had to find it! Now I do principal work and have performed a number of solos."
Paul has appeared in H.M.S. Pinafore and Calamite Jane. "I wore a blonde wig and high heels to perform in drag, which was funny as I'm a big lad."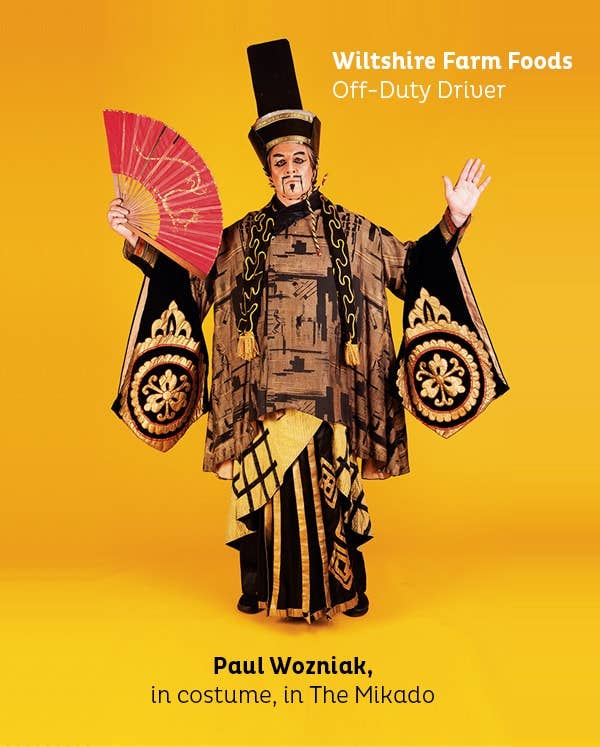 Upcoming, Paul has roles in The Gondoliers, South Pacific and The Mikado, all of which keep him busy when he's not delivering meals. "It keeps the old grey matter active and I've made a fantastic new circle of friends," says Paul who started working at Wiltshire Farm Foods four years ago, after many years in engineering. "When I'm out in the van I have a good sing as I'm driving along, and many of my customers know I perform operatics. I grew a moustache for one role and it was a real talking point. I wear shorts in all weather and sing, so people think I'm a bit mad, but it's all good fun." We'd love to hear about any hidden talents and hobbies you have, head over to our Facebook page to share them with us.