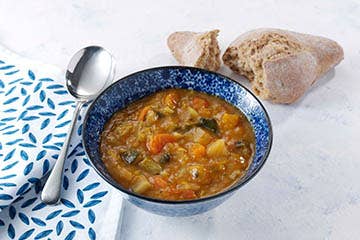 NATIONAL SOUP MONTH
NATIONAL SOUP MONTH
Added 706 days ago. 2 January 2022
Conquer those chilly days with your favourite soup. With National Soup Month taking place this January, we have the ideal selection of soups to celebrate.
This January is National Soup Month, providing a whole month to celebrate the perfect, warming winter meal choice.
There are many reasons why a bowl of soup is a great option during the colder months. Not only does it keep us warm when the weather is doing its worst, but it's often packed full of tasty vegetables and provides a comforting lunch or lighter evening meal.
Our delicious range of soups can be delivered straight to your door as part of our good old-fashioned meal delivery service. We have a variety for you to try, so we guarantee there will be something to really warm your spirits this winter.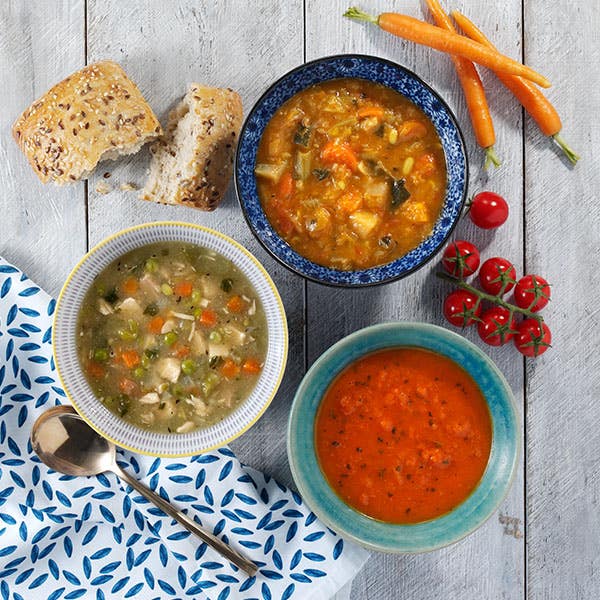 "Try this absolutely fabulous soup with a gratifying taste. Price is very reasonable."
- Wiltshire Farm Foods customer review of our Chicken & Vegetable Soup
"A great favourite with me! So delicious! It's thick, creamy and well seasoned. I love it! In fact I've been know to have 2 as it is so moreish! But great amount, a cup full so great for small meal or a night time supper! Dont change a thing"
- Wiltshire Farm Foods customer review of our Leek & Potato Soup
As we spoke about in one of our previous blog posts, soup can also be a great option when thinking about reducing food waste. Left over meat and vegetables are ideal for whizzing up into a hearty soup - and any left overs can be easily stored and re-heated!
Although if you would rather opt for a quick and easy version, our frozen ready meals are the perfect choice. Simply cook your Wiltshire Farm Foods soup straight from frozen to enjoy a warming, comforting meal in no time at all.
Request a free brochure
Order a FREE copy of our latest brochure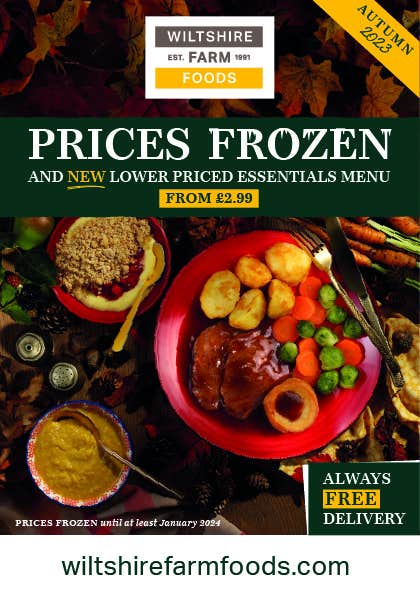 Shop by brochure code
Browse our range of over 330 tasty dishes with free delivery from our friendly local drivers. They're loved by 1000s of happy customers who've rated us excellent on Trustpilot.