YOU ARE NOT ALONE - DEALING WITH LONELINESS
YOU ARE NOT ALONE - DEALING WITH LONELINESS
Added 614 days ago. 1 October 2021
Sadly, it is a common occurrence for those in older age to experience feelings of loneliness. We've compiled some tips to try and help to combat loneliness in the elderly.
How many of us are affected by loneliness?
Sadly, it is more common than you may think for people to feel alone in old age. With nearly half of people over 75 in the UK living on their own, it's no surprise that many older people experience these feelings of loneliness.
Particularly during the past couple of years, loneliness is a feeling that has affected many of us. However, if you feel loneliness is having a continual negative impact on yours or a loved ones life then there are things you can do to help change this. We'd like to share some simple ways to help you in dealing with loneliness.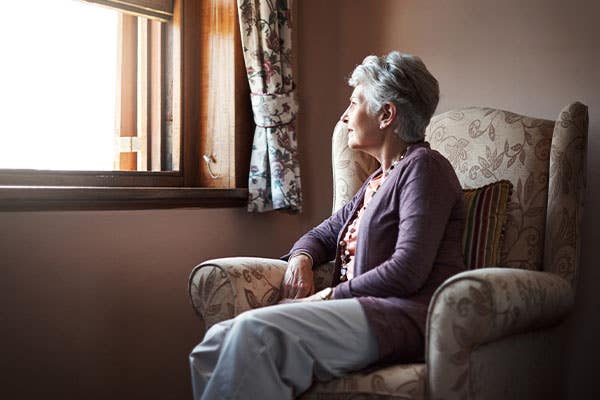 Impacts of loneliness
Loneliness or feeling isolated can affect both your physical and mental wellbeing.
What physical impact can loneliness have?
Feeling alone in old age can lead to a lack in confidence about leaving the house which, in turn, may limit the amount of fresh air and exercise a person gets. As well as impacting levels of exercise, studies show that the feeling of stress associated with loneliness can have a negative impact on blood pressure and can also lead to problems with sleep patterns.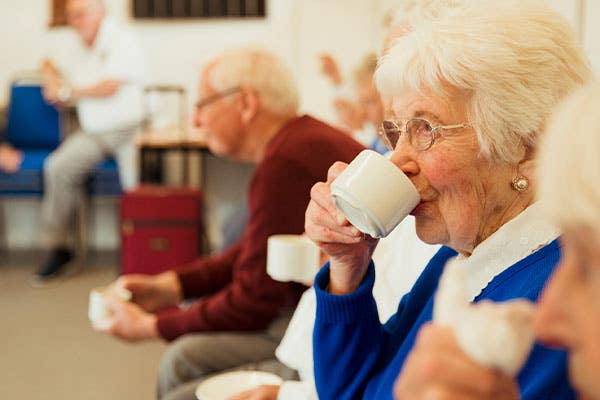 How to combat loneliness
Dealing with loneliness can be difficult, particularly for those in older age. We have a couple of tips for you to use to try and help combat loneliness:
Develop new interests: You could try taking up a new hobby, or perhaps even look for one online - there are websites dedicated to developing interests for retired people and hobbies are a great way to keep your mind active and engaged, as well as providing the opportunity to meet new people.
Volunteering: This can be a great way to get out and meet new people as well as giving a sense of achievement and satisfaction. There's a range of activities you can do, for example the local library services through the Royal Volunteer Service. They run a programme where volunteers are paired up with someone less able to get to a library whom chooses books, CDs or DVDs for them to enjoy. If you enjoy reading, then you could also look out for a local or virtual book club to take part in.
Support groups for older adults in person or online
It's ok to tell someone you feel lonely so that they can offer a helping hand. There is lots of support for adults feeling alone in old age out there, you are not on your own.
Age UK run drop-in centres, find your local age UK to discover the full range of services and groups available.
Tea parties - there's nothing better than having a good chat over a warm cuppa. Reengage is a group that organises just that – an opportunity for you to meet like-minded older people and have a chat over a nice cup of tea.
And if you are struggling to get out of the house why not try a virtual group?
Reengage also organise call companions, to give you a regular friendly call. Sign up to register for a call companion here.
The Silver Line is another organisation that arranges free services for older people to help them combat loneliness. You can choose from weekly calls with volunteers to Silver Circles where people with similar interests talk in groups of 6 to 8 over the phone.
Broadening your friendship group is a great way to help combat loneliness. Here are some easy tips for making new friends as you get older:
Travel – coach tours offer a great way to get out of the house and provide a good camaraderie with your fellow travellers. Shared experiences are a great way to form a bond and start new friendships.
Use social media – Facebook isn't just for youngsters - older people can use it too! It's a great way to find communities of people with similar interests to you. Our Wiltshire Farm Foods Facebook page may be a good starting point, or you could try using Facebook to reconnect with old friends you haven't seen for years.
Your local area - don't be afraid to speak to people you see often, on a daily walk or at the shops, they may be in similar situation to you and happy to receive a friendly 'Good Morning'.
Staying in touch remotely
Digital technology is a great way to combat loneliness in the elderly, particularly when you're spending a lot more time at home. It's an easy way to stay in touch and see family and friends without the need to travel.
Setting up video calls, such as Zoom or FaceTime – this is a great alternative to a good old-fashioned phone call, allowing you to see your loved ones faces whilst having a catch up. You can set these up on a computer, a tablet or a mobile phone - whichever device you prefer.
Virtual quizzes - there are lots of virtual activities, like quizzes, available online that allow you to play along with others all across the world in real time.
Online games - there are many games online that you can play multiplayer, allowing you to play against your loved ones no matter where else in the world they may be.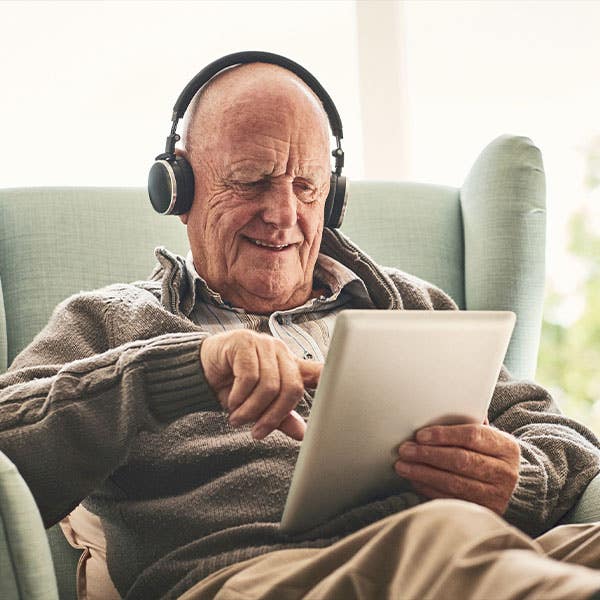 How to tell someone you're lonely
You may be feeling lonely, but remember that you are not on your own, many people experience feelings of being alone in older age. One first step to help combat feelings of loneliness is to let those around you know how you are feeling so they can help you to find new outlets and experiences.
Request a free brochure
Order a FREE copy of our latest brochure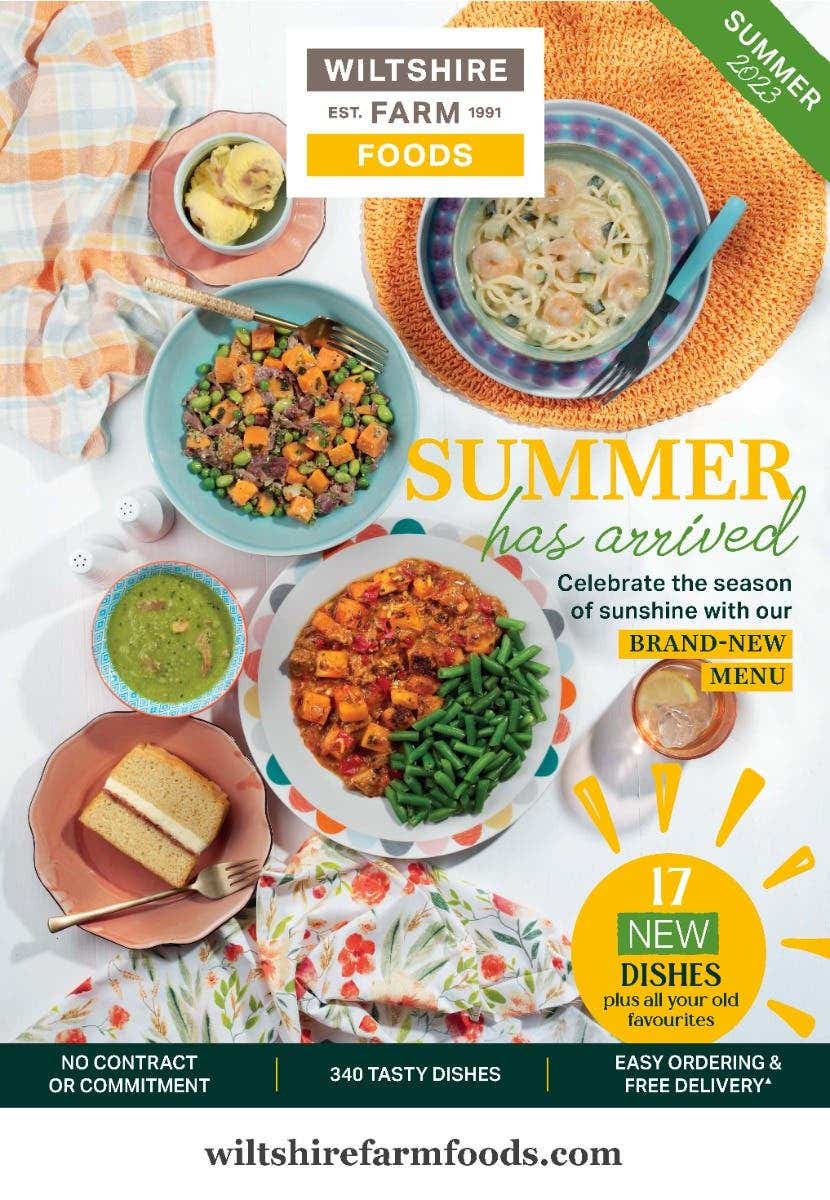 Shop by brochure code
Browse our range of over 330 tasty dishes with free delivery from our friendly local drivers. They're loved by 1000s of happy customers who've rated us excellent on Trustpilot.