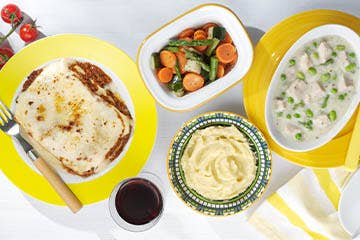 OUR BRAND NEW SPRING & SUMMER MENU
OUR BRAND NEW SPRING & SUMMER MENU
Added 638 days ago. 10 March 2022
Our new menu is here, bursting with delicious dishes to make your tastebuds sing! With new recipes to discover and many meals better than ever, we're sure you'll have plenty to enjoy this season.
Our NEW Spring & Summer menu has arrived, bursting with a delicious selection of finely-tuned recipes!
Our talented team of chefs have been busy cooking up lots of tasty new recipes for you to enjoy, including versatile new snacks and flavour-filled main dishes plus additional Hearty portion options. They've also made many of your favourites better than ever!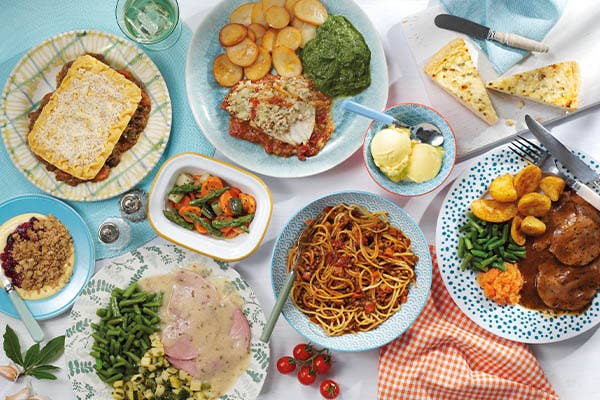 DELICIOUS ADDITIONS
We're bringing you 19 NEW dishes to discover this season. Will one of these be your new favourite?
DELIGHTFUL SNACKS
This season we've added a delicious selection of NEW snacks, perfect for lunch time or a lighter meal choice as the weather brightens up.
LASHINGS OF GRAVY
The perfect additions for gravy lovers, we have two NEW pots of extra gravy to accompany those warming roasts.
BETTER THAN EVER
Our talented chefs have also been working hard to make lots of our recipes better than ever. With a new oaty crumble to add wonderful flavour to some of our delicious puds and a selection of your favourites now Gluten Free, our new menu will definitely put a spring in your step.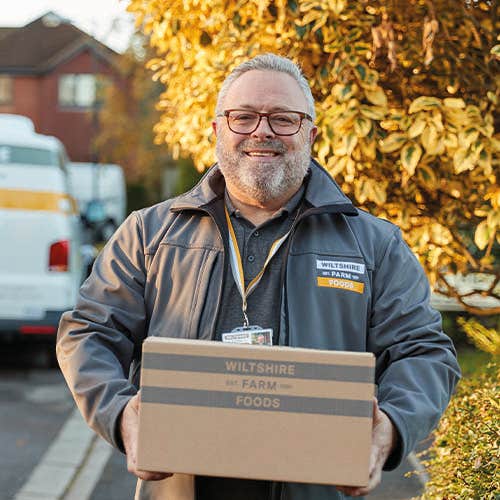 Whether grey skies or blue, your friendly driver will deliver your meals with a smile and even pack them away for you if you wish.
Simply pop a dish straight into the oven or microwave from frozen and enjoy - just the ticket for those days you just don't feel like cooking!
There's no contract or commitment – order every week if you wish or just now and again. You call the tune!
Start shopping online today or requst a FREE brochure.
Request a free brochure
Order a FREE copy of our latest brochure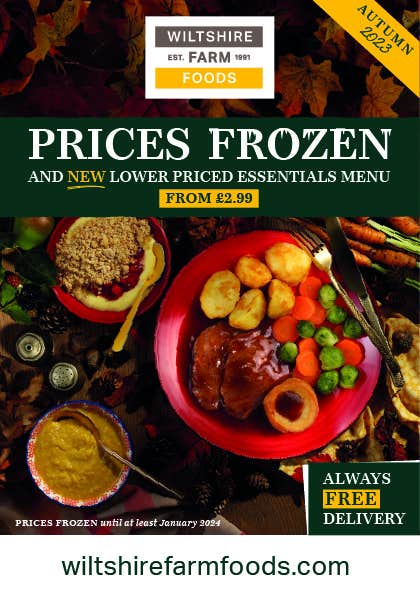 Shop by brochure code
Browse our range of over 330 tasty dishes with free delivery from our friendly local drivers. They're loved by 1000s of happy customers who've rated us excellent on Trustpilot.