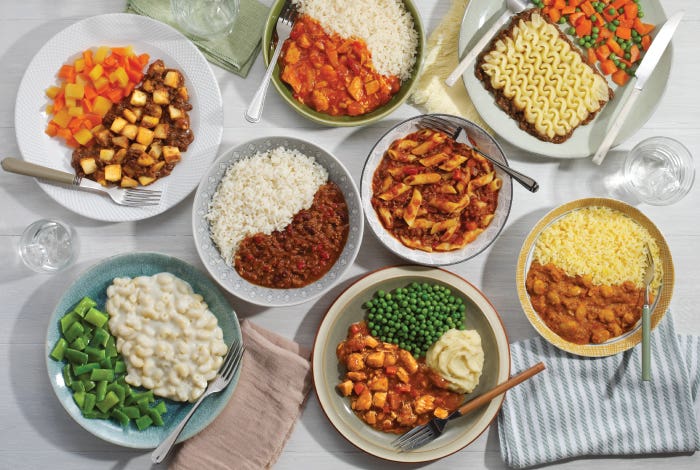 Essentials - Our New Best Value Ready Meals Range
Essentials - Our New Best Value Ready Meals Range
Added 61 days ago. 29 September 2023
Discover our new Essentials range of best value ready meals. We've put a new spin on some old classics with prices starting from £2.99.
At Wiltshire Farm Foods we understand that times are difficult. We've been looking for ways to help our customers make the most of their money. From the feedback we've received we know that you wanted some cheaper ready meal options.
When you speak we listen, so the chefs in our Wiltshire kitchens have created our great new Essentials range. This range has been created using all the same high-quality ingredients you'd expect from a Wiltshire Farm Foods meal. As with all our meals our dietitians are also involved to ensure that each meal is nutritionally balanced.
Meals in this range start from £2.99 up to £3.65 and we're confident that you'll enjoy them as much as our other ranges. Don't forget if you don't enjoy a meal then our satisfaction guarantee means that we will replace your meal for free.
Unlike a lot of value range ready meals, our dishes come as complete meals with sides, there is no need to add your own saving on effort and waste.
The range is microwave only so you can save money on energy costs and it is quick and easy to prepare.
Don't forget that all our meals come with free delivery by our friendly local teams. So, you can expect the same great service as normal but at a lower cost.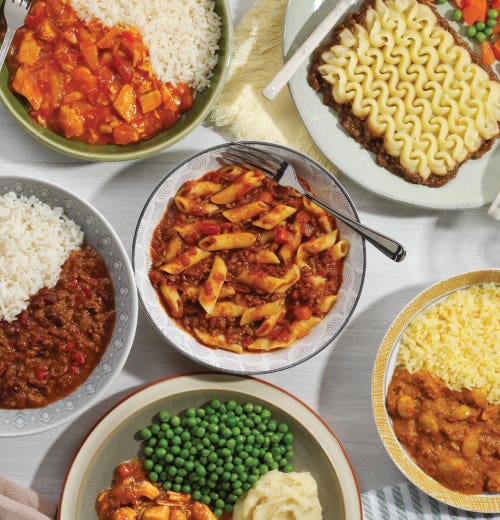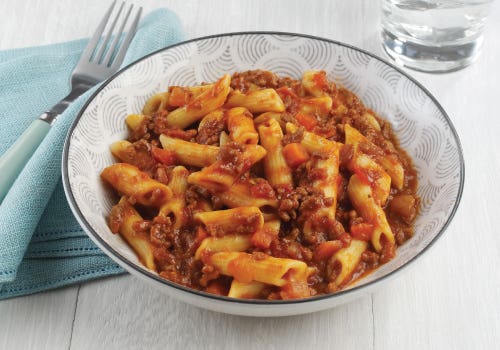 This range contains 13 new dishes including traditional classics like Cottage Pie and Sweet & Sour Chicken. We're going to look at our top 5 favourites from the range, ideal comfort food for this autumn:
1. Pasta Bolognaise - An eternal Italian classic, we combine quality British minced beef with rich tomato and herb sauce, mixed in with a portion of penne pasta.
2. Chicken and Vegetable Stew - chicken, swede and carrots are smothered in a tasty gravy and served with a side of mashed potato and peas.
3. Sausage Casserole - generous slices of sausage mixed with carrot and swede in a rich gravy and served with a side of mashed potato and peas. Phil Rimmer our Head Chef says 'Simple, yet satisfying, you can taste the quality of the ingredients.
4. Cheese and Onion Pie - a creamy combination of cheddar cheese and onion topped with mashed potato and served with a side of Romano beans.
5. Fish Pie - succulent pieces of white fish mixed in a creamy dill sauce covered with a mashed potato topping, served with carrots. Phil noted that this is 'A comforting classic, perfect for Autumn evenings'.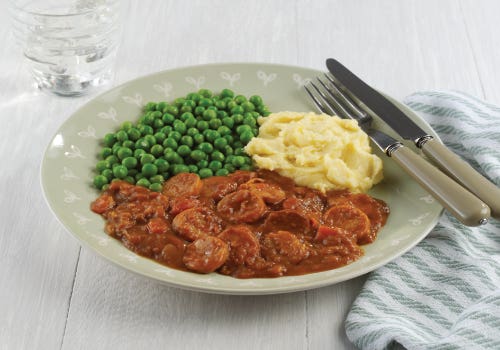 As well as our great new value range, our prices across all of our ranges are frozen until at least January 2024 so you can stock up on all your freezer favourites for less!
There is no contract or commitment with our service so you can order as much or as little as you like. We also have easy payment options either pay by card or by cash or cheque directly to your delivery driver.
We're always looking for ways to help our customers so we've put together some useful tips on saving money.