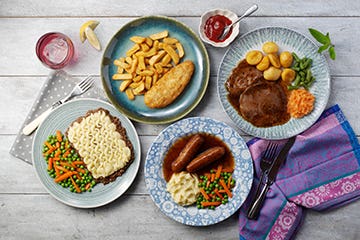 TRADITIONAL BRITISH FOOD RECIPES
TRADITIONAL BRITISH FOOD RECIPES
Added 715 days ago. 23 December 2021
Food is at the heart of every family and it certainly is here at Wiltshire Farm Foods. We look at the traditional British food recipes that have shaped and characterised British cuisine over the years.
Britain is known for it's wholesome meals including stews, broths and traditional cuts of meat. Here are our list of some of the most traditional British dishes.
Fish and Chips
A match made in heaven, the national dish of fish and chips originated in England but has been made popular around the world. Traditionally consumed as a Friday night treat, but has become a staple dish on any day of the week, certainly in British households anyway.

With this in mind, we just had to create a variety of ready meal options to ensure all our customers were catered for. Our Breaded Fish and Chips and Fish and Chips (Oven Cook Only) ready meals are the perfect choice to enjoy this traditional meal at home. If you'd rather opt for a smaller portion then our Fish and Chips Mini Meal is ideal and still packed full of the same delicious flavours.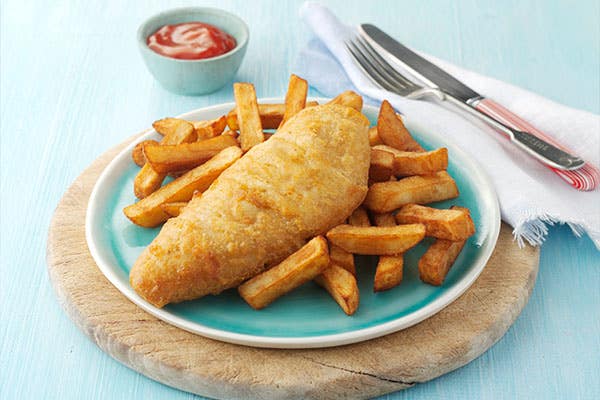 "This was a fantastic meal left a bit longer which crisped the chips up would highly recommend."
- Wiltshire Farm Foods customer review of our Fish and Chips (Oven Cook Only)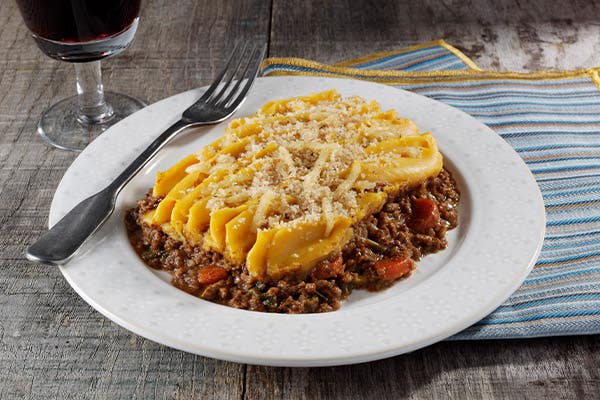 Shepherd's Pie
Originating in England, the classic dish of Shepherd's Pie has many variations. Traditionally, it contains red meat, onions, gravy and topped with a layer of mashed potato. Some recipes also contain vegetables such as peas, carrots or sweetcorn and top the layer of potato with a sprinkling of cheese.
At Wiltshire Farm Foods, we know the dish of Shepherd's pie is a favourite with our customers, so our chefs have created some delicious varieties. Our traditional Shepherd's Pie ready meal is the ultimate warming dish whilst our tasty Luxury Shepherd's Pie offers the extra special touch of sweet potato mash and a flavoursome cheese crumb.
Our range also caters for those with different apetites. Our classic Hearty Shepherd's Pie ready meal satisfies those with a larger apetite, whereas if you'd prefer a lighter option then our Shepherd's Pie Mini Meal is the perfect option.
In case you've wondered, the difference between a Shephard's Pie and a Cottage Pie are the meats used, Cottage pie is traditionally made with beef whereas Shepard's pie is made with lamb.
"The vegetables were delicious, and the potato was so so creamy. I'm very impressed with this product and will be buying again. It's lightened up my meal times"
- Wiltshire Farm Foods customer review of our Shepherd's Pie
Roast Dinner
There's nothing like a traditional dish like a roast for Sunday lunch. This classic British dish brings families together up and down the United Kingdom. There are the traditional meats such as beef, chicken, pork or lamb served with crispy roast potatoes, Yorkshire puddings and vegetables. For a twist on another Sunday option, the traditional toad in the hole, we have our Savoury Minced Beef in a Yorkshire Pudding.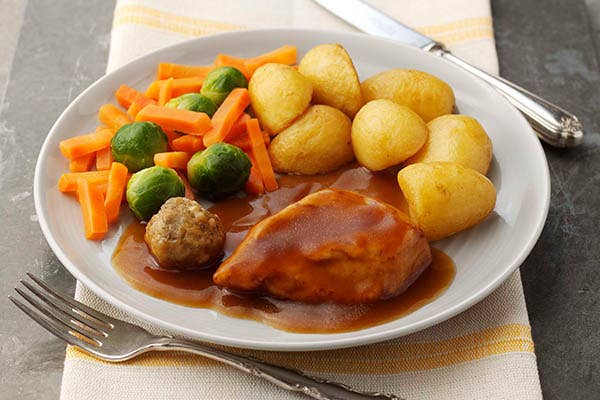 "I always have this very nice meal in my freezer, a substantial meal really considering its content, is enough to sustain after a 12 hour shift at work."
- Wiltshire Farm Foods customer review of Roast Chicken Breast with Stuffing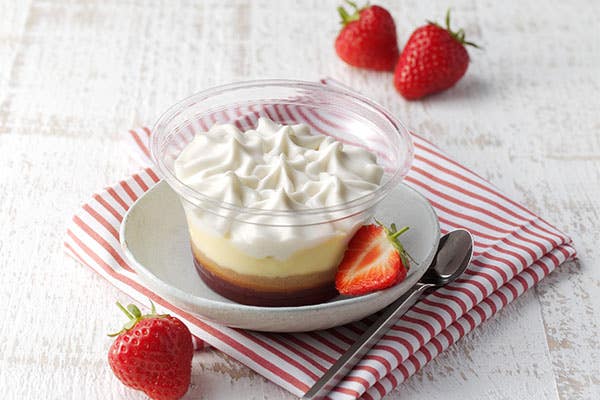 Trifle
Let's not forget dessert. Of course, we are known for having an indulgent sweet treat for afters - with one of the most traditional desserts being a fruity trifle. There must be hundreds of recipes that have been created throughout the years but this delicious dessert is traditionally layered with fruit, whipped cream, custard and sponge cake. A striking dessert that's purely irresistible in our opinion.
Our talented chefs, Phil and Liam, have whipped up their own version of the traditional favourite. Shop our Strawberry Trifle and Raspberry Trifle - guaranteed to put a smile on your face.
"Loved this. Lovely texture, lovely taste, shall make this a regular!"
- Wiltshire Farm Foods customer review of our Strawberry Trifle
Request a brochure
We're especially committed to sourcing food from the UK and are proud to use as many UK farmers and producers as our recipes and high standards will allow. We are also members of the Ethical Trading Initiative. We know sustainability and responsible sourcing is a worldwide issue, so we're also taking action on a global scale. In fact, we're proud to have won a Queen's award, recognising our commitment to making positive impacts to our environment. We really do put sustainability at the heart of everything we do.
We have just given you a glimpse of some of our easy British food, you can shop the full range of over 340 frozen ready meals here, or request a brochure. All our ready meals are easy to cook, come bursting with flavours and are delivered directly to your door for free by our friendly drivers.
Request a free brochure
Order a FREE copy of our latest brochure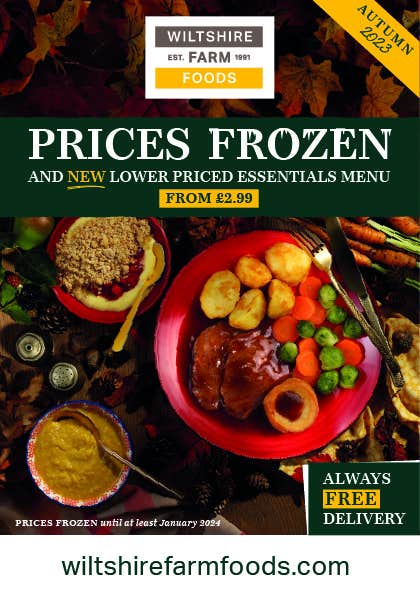 Shop by brochure code
Browse our range of over 330 tasty dishes with free delivery from our friendly local drivers. They're loved by 1000s of happy customers who've rated us excellent on Trustpilot.