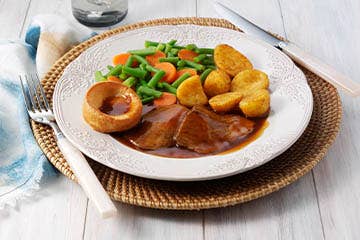 TRADITIONAL ROAST DINNER READY MEALS
TRADITIONAL ROAST DINNER READY MEALS
Added 720 days ago. 13 October 2021
You can't beat ending the week with a traditional roast dinner, accompanied by crispy roast potatoes, a fluffy Yorkshire pudding and a tasty selection of vibrant vegetables. View our range of roast dinner ready meals here.
A British classic and a Sunday staple, sometimes you can't top a roast dinner to warm you up during the colder weather. With a variety of tasty meat options accompanied by crispy, golden roast poatoes, why not take a look at the delicious selection of roast dinner ready meals we have on offer? It's a lot of effort to cook a roast dinner for yourself that's where our roast dinner for one ready meals are perfect for you to enjoy!
Roast Beef Ready Meals
Perhaps the most popular roast dinner of all, our choice of succulent roast beef dishes certainly are a favourite! Each of our meals includes beef cooked to perfection with a side of vegetables and a Yorkshire pudding smothered in a rich gravy. You can choose between traditional roast potatoes or for a change a creamy mashed potato.
Did you know?
Our Yorkshire puddings are now better than ever! Our talented chefs have perfected the recipe, providing the tastiest finish for you to enjoy.
Roast Chicken Ready Meals
Another traditional choice for a Sunday roast perefectly paired with a flavoursome ball of stuffing. Our roast chicken dishes come with a range of different accompaniments from the traditional roasties to a more decadent sauté potatoes in a dauphinoise sauce.
"Very tasty. Everything about this meal is spot on. I cant believe it is Gluten Free but as a Coeliac, I am so happy it is. Well done."
- Customer review of our Roast Chicken & Yorkshire Pudding (Oven Cook Only)
A bit on the side...
But of course, a roast dinner is all about the trimmings - and not just at Christmas! ! Treat yourself to one of our tasty accompaniments to finish off your roast dinner in style from extra mash to a tasty Cauliflower & Broccoli Cheese, there's something for everyone. For those of you that can't get enough gravy you can even get an additional gravy pot.
What about pudding?
If your Sunday Dinner leaves you craving something sweet we've got a range of traditional British puddings to fit the bill.
Request a free brochure
Order a FREE copy of our latest brochure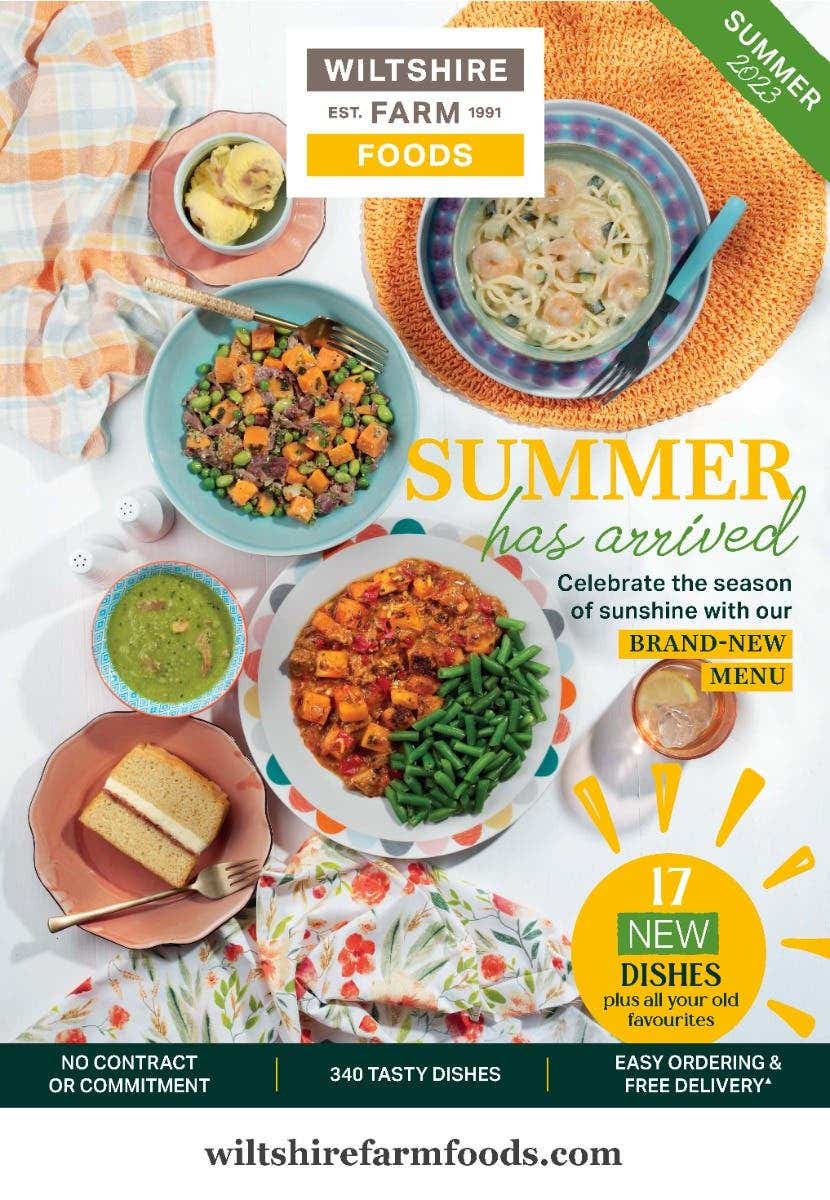 Shop by brochure code
Browse our range of over 330 tasty dishes with free delivery from our friendly local drivers. They're loved by 1000s of happy customers who've rated us excellent on Trustpilot.