Making Dining For Your Loved One Easier: Ready Meals Explained
Added 1823 days ago. 12 December 2018
When it comes to catering for your taste-buds we understand the importance of quality ingredients, traditional fare and straight forward preparation.
​So if you are looking for a convenient and satisfying ready meal for yourself or a loved one, Wiltshire Farm Foods frozen ready meals are a great option and can be delivered directly to the door.
Our ready meals range
Wiltshire Farm Foods has been delivering ready meals for over 30 years, creating a variety of delicious dishes prepared by our team of talented chefs. With plenty of traditional favourites on the menu, plus more contemporary ranges to explore, we have something for everyone. There are over 340 tasty dishes to choose from, all of which have received a big thumbs up by our consumer taste panel.
When we talk about delivering good food, we're not just talking about how delicious it tastes.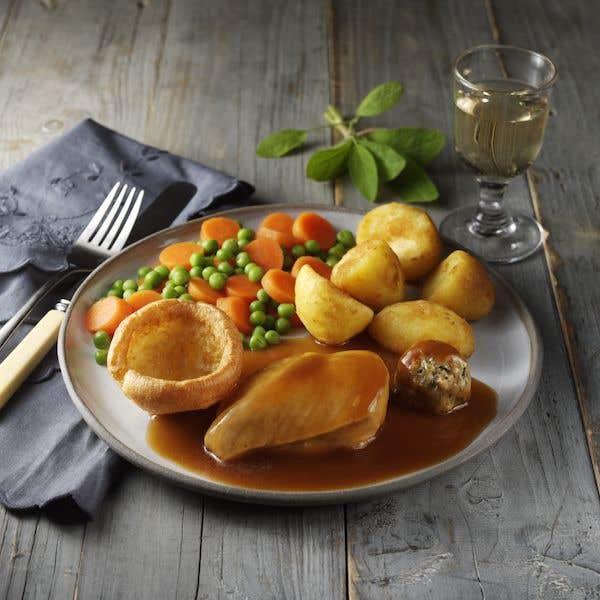 Which is why from start to finish, every step of the ready meal process is treated with care and attention.
1. We build relationships with suppliers and partners we trust and who share our values, which is why we're proud supporters of the British and Irish food and farming industries.

2. Our award-winning chefs, Phil and Jethro, develop all our recipes, working closely with our registered dietitian. Together they create meals that are tasty and delicious.

3. Our ready meals are then packed and ready to purchase online and delivered directly to your door for free by our local friendly drivers.

Our team, are passionate about the dishes we deliver, which is why we offer a satisfaction guarantee. This means we have the confidence that our meals will satisfy your needs or we will replace it absolutely free!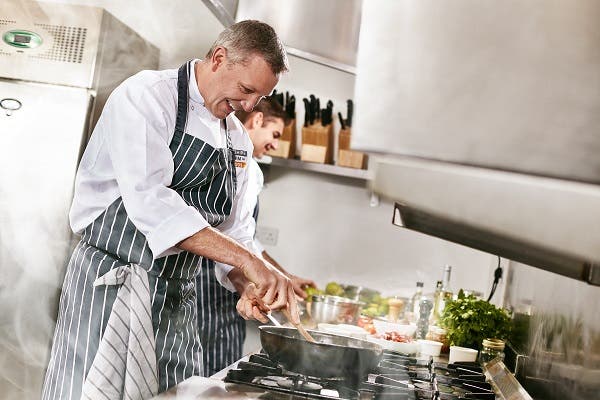 Making life easier
Our award-winning frozen ready meal service offers a range of benefits and is the ideal solution for yourself or a loved one at meal times. Our range of ready meals are the ideal solution for:
Fuss-free preparation
It can often be challenging to always prepare food that is nutritious and tasty at mealtimes, due to factors that are beyond our control.
Dysphagia
Special dietary requirements
Storing our ready meals
Cooking our ready meals
Award winning service with a smile!
Our frozen ready meals are delivered by our local drivers who are familiar to your area and proud to give a personal service – they are always happy to help and will even put the meals in the freezer if required.

We understand that it's the little things that make a big difference and we take pride in our delicious meals and dedicated customer service.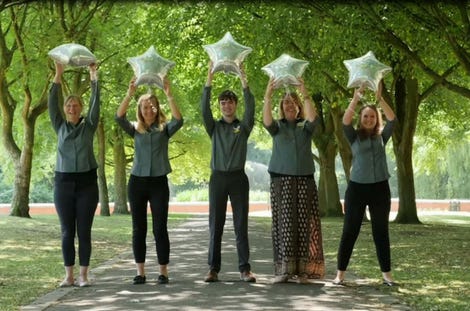 Simply order online
Ordering is simple too. There are no strings attached – just order what you like when you like, with no commitments or subscriptions involved. Delivery is always free of charge (minimum order in some areas) and you can pay whatever way is convenient, in advance by card, or on delivery by cash or cheque – no problem.
Request a brochure
You can order a FREE copy of our latest brochure for yourself or a loved one, and even have a copy sent to both of you.

Remember, we love to hear how well our meals are enjoyed too – so please pop back to give us your feedback. Alternatively, feel free to see our existing customer reviews.
Request a free brochure
Order a FREE copy of our latest brochure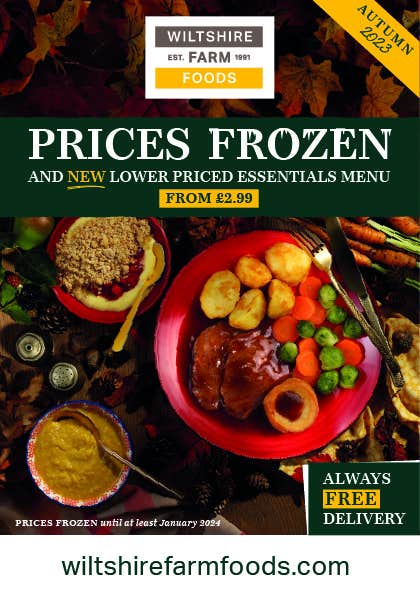 Shop by brochure code
Browse our range of over 330 tasty dishes with free delivery from our friendly local drivers. They're loved by 1000s of happy customers who've rated us excellent on Trustpilot.